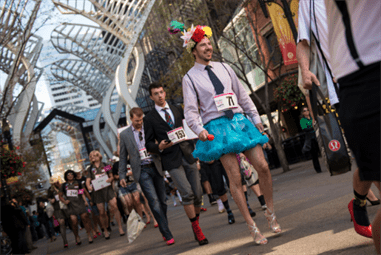 Image Source: Metro News Calgary, 2015
Whether you Walk a Mile or prefers to hit the runway, there is plenty happening downtown. 12 days of the Calgary Film Festival, Indigenous Fashion Week, YYC Music Awards and much more. Here are some of the highlights happening downtown this week.
Image source: Theatre Alberta, 2017
CALGARY INTERNATIONAL FILM FESTIVAL - September 20 - October 2, 2021
The Calgary International Film Festival is a 12-day showcase of up to 200 multi-genre feature and short films from Canada and over 40 other countries. The festival hosts gala events, screenings, special presentations and a Behind the Screen series that emphasizes unique and exciting ways for filmmakers and fans to interact. The Calgary International Film Festival is now the largest film festival in Alberta, and is the sixth largest in Canada.
Most screenings take place at Cineplex Eau Claire and Globe Cinema in downtown Calgary starting September 20 through October 2, 2021
Tickets cost $15. Ticket packages and passes are now on sale at calgaryfilm.com.
Image Source: YWCA Calgary, Facebook, 2016
YW WALK A MILE IN HER SHOES - September 19, 2021
YW WALK A MILE IN HER SHOES presented by Shoppers Drug Mart is one of the most entertaining signature events of the year, addressing a cause that is difficult and hugely impactful to far too many families in our community - domestic abuse.
On Tuesday, September 19, more than 250 women and men will put on a pair of high heels, and walk down Stephen Ave from The Palace Theatre to Olympic Plaza to support women and children fleeing family violence.
The highly-anticipated event will raise funds to support YW programs and services which enable women to live healthy lives and thrive in their community. Let's take steps together to break the cycle of domestic abuse in our city.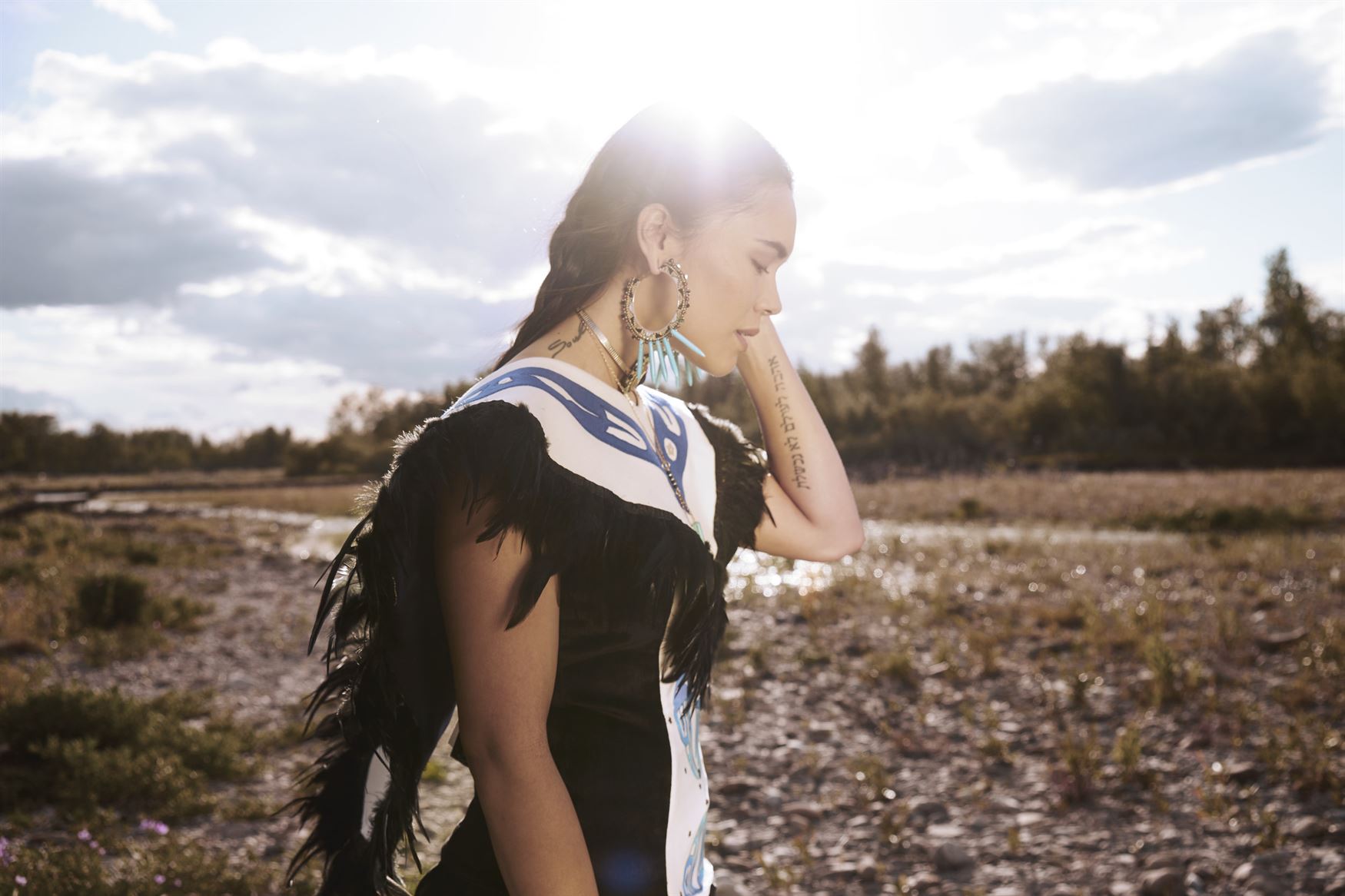 OTAHPIAAKI INDIGENOUS FASHION WEEK - September 18-23, 2017
The Otahpiaaki Indigenous Fashion Showcase strives to disrupt, engage, educate and motivate participants to learn and do. We know the truth is challenging, believe it is essential, and that we can convey powerful truths through fashion and creativity that inspire commitment, action, impact, and change.
This showcase will feature designs from SECTION 35 (Justin Louis), Jamie Medicine Crane, Tobi Davis Eagle Speaker, Disa Tootoosis, and many more.
Otahpiaaki Fashion Week Showcases:
Truth - September 21
Youth - September 22
Reconciliation - September 23
Standing: $10 | Runway Seating: $60 | VIP Admission: $125
To learn more about Otahpiaaki Fashion showcases visit our blog. You can explore their site or purchase tickets at otahpiaakifashionweek.com.
DEANNE MATLEY - Jazz & Bubbles - Thursday Nights
Jazz & Bubbles with the Deanne Mately Duo returns!
Tufted leather sofas and a full-length vintage bar inhabit a dark room. Glimmers of light reflect from dimly lit chandeliers as handcrafted cocktails and premium champagne make their way into seductive hands – the perfect accompaniment for your oysters, caviar and foie gras. The sound of sultry, live jazz permeates your ears and fills the room.
A nod to the Prohibition-era supper clubs, UNTITLED proudly presents "Jazz & Bubbles" every Thursday night 8-11pm featuring the talented Deanne Matley.
To book a reservation, visit UNTITLED's site at untitledyyc.com

YYC MUSIC AWARDS 2017 - September 24, 2021
Recognizing the talent and achievements of Calgary's music community, the YYC MUSIC AWARDS shines the spotlight on Canada's fourth largest city, and the vibrant music scene within it. The YYC MUSIC AWARDS celebrates the artists that embrace Calgary as home; entertaining and supporting its arts and culture.
This is an all ages show. General admission $39.95 in advance. Tickets are available in advance from myshowpass.com/yyc-music-awards/.
---
---