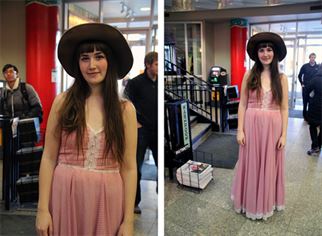 2014 was yet another great year where I had the great pleasure of capturing some amazing style and meeting incredible people. For my last adventure of the year I went to down to the Chinese Cultural Centre to enjoy Market Collective for some last minute holiday gifts, and of course managed to scope out some fantastic style while I was there.
Another great moment in December included a perfect stranger walking by and addressing me as the Street Style Huntress - so if you see me Downtown this year, or anywhere in YYC, please come by and say hello!
As much as I like to look into the future and not focus so much on the past, I do believe in celebrating and cheering past adventures, and more so, past accomplishments. So I surely couldn't say hello to the new year without paying tribute to some of my favourite styles of 2014.
Best wishes for 2015!
Yours truly, The Street Style Huntress
This slideshow requires JavaScript.
---