YYC HOT CHOCOLATE FEST - All of February 2017
YYC Hot Chocolate Fest is the friendly and delicious competition to find the local business who offers Calgary's Best Hot Chocolate and Calgary's Best Spirited Hot Chocolate, as voted by Calgarians!
Over 75 local cafes, restaurants, and chocolatiers are offering more than 80 hot chocolates for Calgary to enjoy. The best part? All of these delicious hot chocolates support a great cause! Partial proceeds from each hot chocolate sold will support Calgary Meals on Wheels' Home Meal Delivery Program, serving over 700 Calgarians with nutritious meals every day. Sip with satisfaction all February long on these delicious signature hot chocolates across the city.
Calgarians are encouraged to rate each hot chocolate they've tried to determine the winners of 2017. Visit www.yychotchocolate.com to see the signature hot chocolates, participating businesses and locations, and to rate your favourites.
Read our blog story to find out what downtown vendors are participating, and have a sneak peak at some of their creations!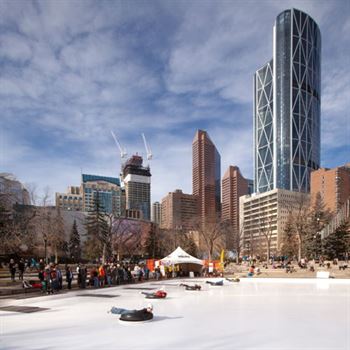 HUMAN BONSPIEL - Begins January 31st, 2017
Compete as a team to launch yourself along the ice and slide closest to the button! No sweeping required in Calgary Corporate Challenge's most recognizable Off-Season Event! This event takes place at Olympic Plaza.
Human Bonspiel involves teams of 4, with each team member sliding three times. Team Registration will begin at 11:30 a.m. each day of the event, with the first slides scheduled for noon. Winners from each day will be invited back to compete in the finals on Friday, February 10.
A portion of the proceeds from the event will go to support KidSport Calgary. Registration can be done here.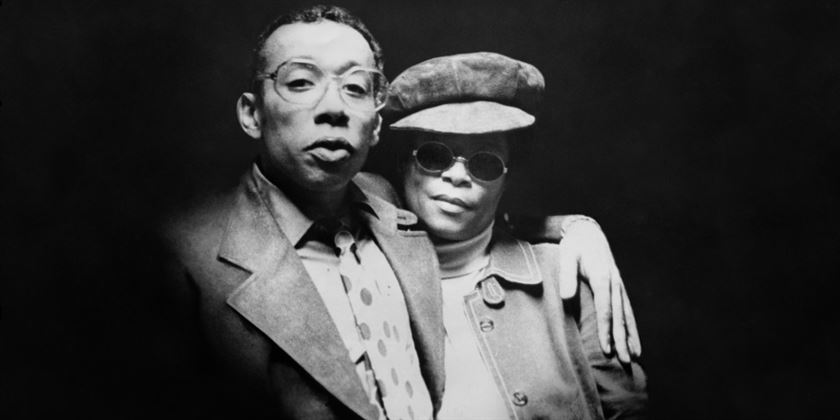 I CALLED HIM MORGAN: FEBRUARY DOC SOUP - February 1st, 2017
The Calgary International Film Festival and the Hot Docs Canadian International Documentary Festival are pleased to announce the fourth film in the 2016-17 Doc Soup Series. I Called Him Morgan is a film about celebrated jazz musician Lee Morgan who was shot dead by his wife Helen during a gig at a club in New York City.
Join CIFF at Cineplex Eau Claire on Wednesday, February 1 at 7 p.m. as they continue their season of the most anticipated and acclaimed documentaries.
Using archival footage and new interviews, I Called Him Morgan is part true crime, part jazz history, and unfolds with the pace of a suspense film. Lee's murder sent shockwaves through the jazz community, and the memory of the event still haunts those who knew the Morgans. I Called Him Morgan is a love letter to the unique personalities of Lee and Helen and the music that brought them together, as well as a chronicle of the tragic end of their relationship and Lee's life.
Ticket information is available here.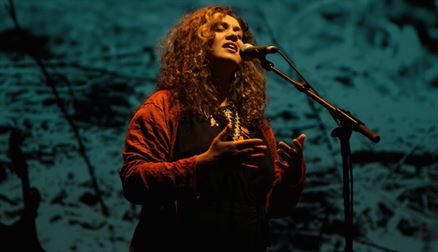 BLACK ARM BAND - February 2nd, 2017
Journey through Australia's cultural heartland in a theatrical, visually sumptuous, multimedia performance. This collective of musicians, composers, dancers, and filmmakers tell deeply felt stories with stunning imagery, traditional and contemporary song, and performed in 11 Indigenous languages with traditional instruments, including the didgeridoo.
Entertaining as it educates, their performance dirtsong raises awareness of the importance, resonance, and contribution that Aboriginal traditions have on global culture, as well as the issues that Indigenous people face worldwide. A one-of-a-kind performance that speaks of endurance, challenge, unity, and the triumph of the spirit.
Tickets can be purchased on the Arts Common's website.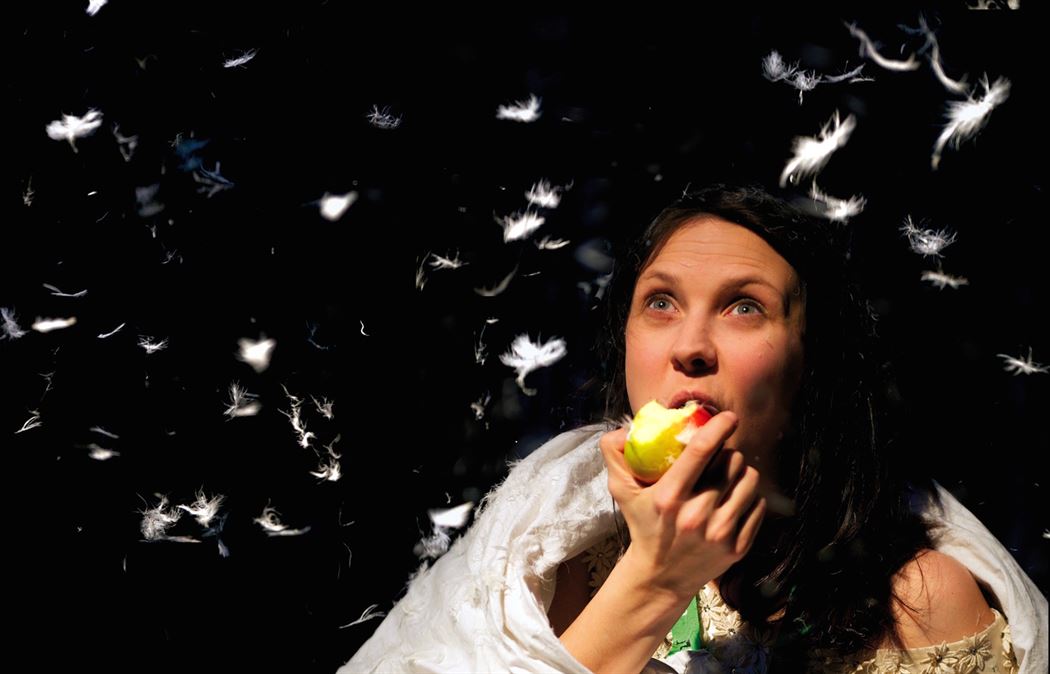 MESS AT VERTIGO THEATRE - Begins February 3rd, 2017

Josephine is putting on a play - Boris and Sistahl help.  It's about anorexia.  But don't let that put you off.  Unflinchingly they confront big issues (and extremely tiny ones).  Today they will tackle a particularly thin elephant in the room.  Obsession, addiction and not wanting to get out of bed: a play with songs from 2013 Olivier Award nominated Caroline Horton (You're Not Like Other Girls Chrissy).
Tickets can be purchased on Vertigo Theatre's website.
---
For more events in Downtown Calgary, visit the Downtown Calgary Events Calendar. Want these events emailed to you inbox each week? Click to sign up for the Downtown Calgary Events Newsletter.
---