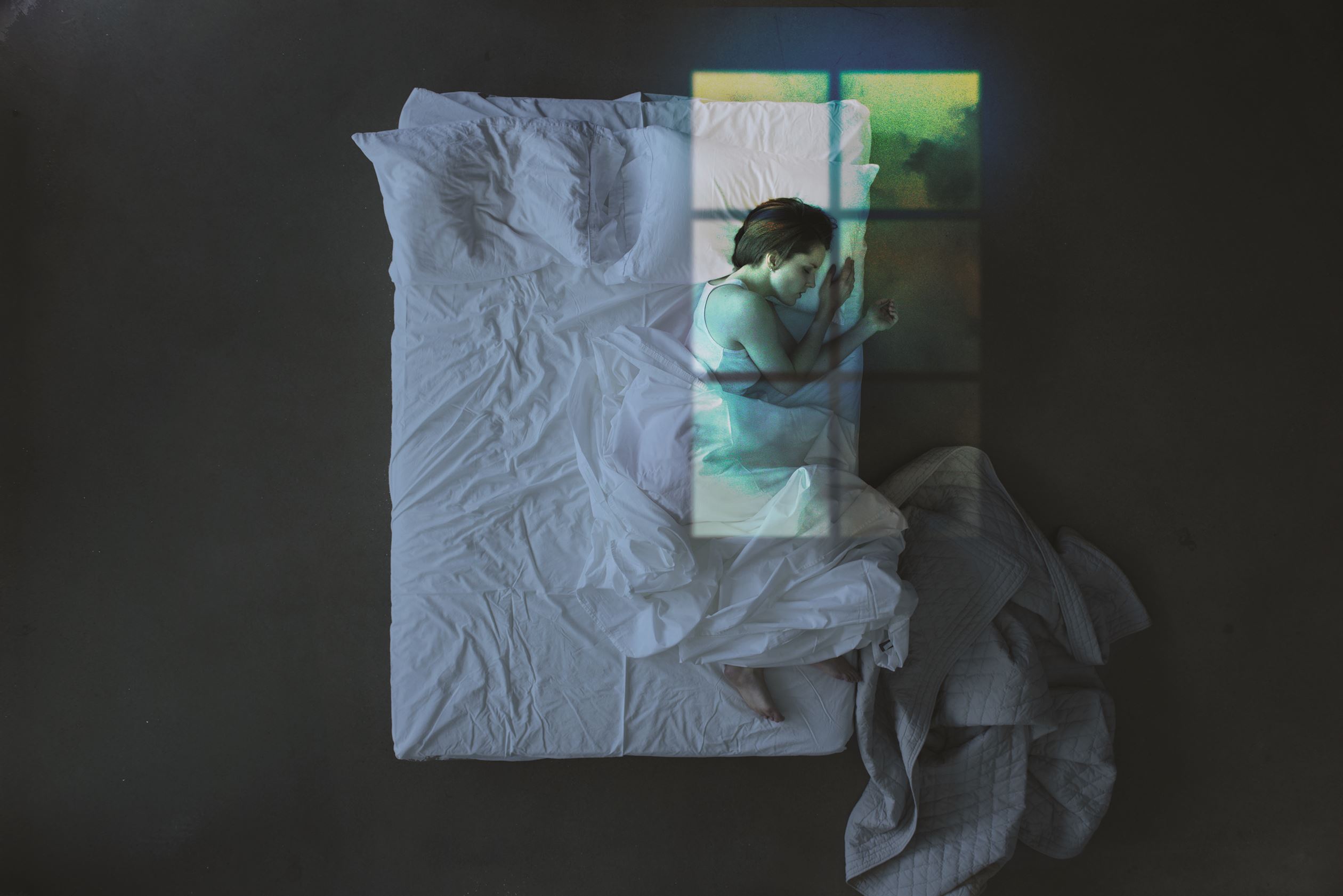 Theatre Calgary is branching out this year with a new series called Up Close, exploring plays in more intimate venues. Their production Skylight by David Hare fulfils that criteria quite well, taking place in one room and filling that room with big emotions.
Myla Southward plays Kyra Hollis and she says that Skylight falls within the Up Close mandate as the feel of the play is physically close as well as the subject matter. "Theatre Calgary has opened up the Engineered Aired Theatre, and so instead of the 750 seats at the Maxbell Theatre, there are 150 at the Engineered Aired Theatre." Southward also says that the design of the show has the audience feeling like they "truly are a fly on the wall. The design of the show is almost in the round and people are almost in the apartment with us." It's a chance to get "right up close."
The play tells of Kyra Hollis, who gets a surprise visit from a former lover's son, Edward. Edward tells her that he is concerned about his dad and maybe Kyra could help. Shortly after Edward leaves, his father shows up and this is when ideology, morals and desire collide.
"We want people to leave the theatre having conversations about what happened in the play and what their emotional responses were," Southward states.
Southward is excited to play someone who is witty and articulate. "I think Kyra is a strong woman and has discovered who she is and has some pretty strong ideas of her political and moral [stances]. She knows what she wants to do with her life."
"[Director] Valerie Planche has been great at finding the nuances and the humour. Otherwise, we'd all be exhausted. The actors would be exhausted yelling at each other and the audience would be exhausted watching it."
Theatre Calgary's Skylight opens tonight and runs until the 25th. More information is available online.
---