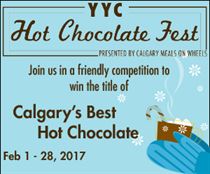 YYC HOT CHOCOLATE FEST - All of February 2017
YYC Hot Chocolate Fest is the friendly and delicious competition to find the local business who offers Calgary's Best Hot Chocolate and Calgary's Best Spirited Hot Chocolate, as voted by Calgarians!
Over 75 local cafes, restaurants, and chocolatiers are offering more than 80 hot chocolates for Calgary to enjoy. The best part? All of these delicious hot chocolates support a great cause! Partial proceeds from each hot chocolate sold will support Calgary Meals on Wheels' Home Meal Delivery Program, serving over 700 Calgarians with nutritious meals every day. Sip with satisfaction all February long on these delicious signature hot chocolates across the city.
Calgarians are encouraged to rate each hot chocolate they've tried to determine the winners of 2017. Visit www.yychotchocolate.com to see the signature hot chocolates, participating businesses and locations, and to rate your favourites.
Read our blog story to find out what downtown vendors are participating, and have a sneak peak at some of their creations!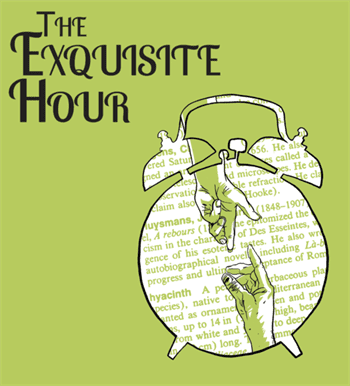 THE EXQUISITE HOUR - Until March 4th, 2017
How can you tell when you're having the best hour of your life?
The year is 1962, the season is summer and Mrs. Darimont has boldy penetrated the pleasant backyard of bachelor Zachary Teale late in the afternoon, to politely ask him for an hour of his time. What ensues is a heartfelt, funny and touching hour of a blossoming relationship, the pursuit of knowledge and the discovery of hope.
Showtimes vary, please see Lunchbox Theatre's website for more information.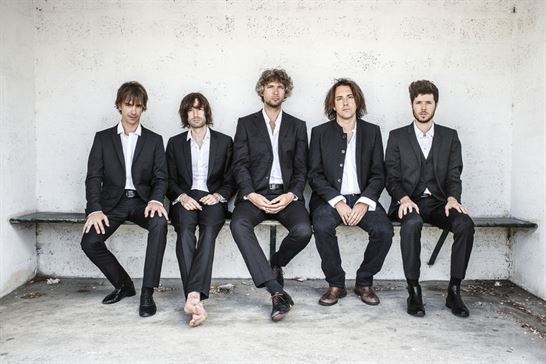 TRANSISTOR AT THEATRE JUNCTION - February 22nd - 25th, 2017
Cabaret Contemporain is an ensemble of five musicians in search of sonic love. Together they create an explosive performance that crosses all genres with a new approach to the world of music.
In Transistor, acoustic instruments are amplified through an electronic filter and every musician develops a highly personal technique to create sounds generally produced by electronic instruments. The symphonic orchestration makes it difficult to distinguish individual voices and sounds and produces new sonic entities.
Transistor is a work of hypnosis and power, of colours and dance, and is a mix of improvised music falling between techno-minimal and contemporary music. It bears similarities to Four Tet, Voices From The Lake, Brandt Bauer Frick, James Holden or Daphni/Caribou. Cabaret Contemporain has signed on electro/experimental label M=Minimal in Berlin.
Showtimes and ticket information can be found on Theatre Junction's website.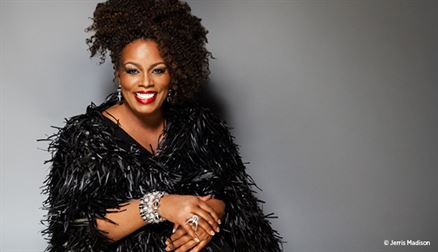 DIANNE REEVES AT ARTS COMMONS - February 23rd, 2017
With 30 years of music-making and five Grammy Awards under her belt, Dianne Reeves remains a fearless jazz artist and vocal innovator. Her improvisational prowess allows her to blur the lines from old-school scat singing all the way to the contemporary pop and R&B of today. Don't miss this rare Canadian appearance of one of the most singular voices in American jazz.
See Arts Common's website for more ticket information.

COLDEST NIGHT OF THE YEAR - February 25th, 2017
CNOY is a super-fun, family-friendly fundraiser that raises money for the hungry, homeless, and hurting across Canada. Bundle up and accomplish something remarkable by doing something ordinary!
More information and registration is available here.
---
For more events in Downtown Calgary, visit the Downtown Calgary Events Calendar. Want these events emailed to your inbox each week? Click to sign up for the Downtown Calgary Events Newsletter.
---