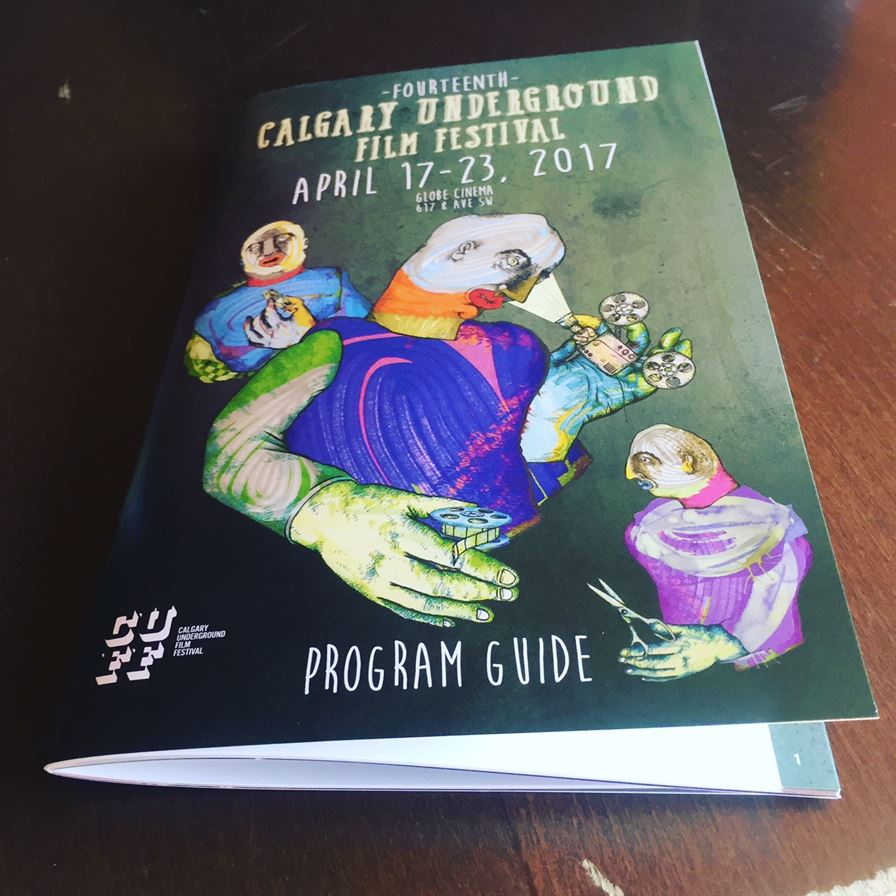 The lineup for the 14th annual Calgary Underground Film Festival has finally been released. With the announcement of their upcoming lineup of more than 20 features, we will continue to see documentaries, mockumentaries, thrillers, cartoons and all things wacky!
The opening night film is a discovery from Sundance called The Little Hours. Brenda Lieberman, the Film Festival Programmer for both CIFF and CUFF, described the movie as a "religious comedy" with a whole lot of naughty! It's religious in the sense that it takes place in a convent where a young servant has taken refuge and introduced as a deaf-mute to the nuns. The young man struggles to maintain his cover as the members of convent become caught up in a "whirlwind of pansexual horniness, substance abuse and wicked revelry." In addition to having The Little Hours play, Director Jeff Baena and actress Aubrey Plaza will be in attendance, as well as a  party to follow with street food, drinks and music by DJ Adam Kamis.
Trailers shown at the launch party included: Free Fire, Fubar-15th Anniversary Screening, My Entire High School Sinking Into the Sea, Lake Bodom, Are We Not Cats, A Dark Song and Colossol.
Among the lineup of features, there are a couple of Canadian films to make an effort going to: Colossol, Fubar (no doubt Eh!), Blood Mountain and Lost Solace for its Alberta premier. Pontypool is included in the Canadian features and was first featured in 2008. It will be playing on Canadian Film day (April 19) and will be a free screening open to the public. Bruce McDonald, Stephen McHattie and Lisa Houle will be joining the free screening as guests to help celebrate Canadian Film Day.
This slideshow requires JavaScript.
CUFFcade is back for its third year, continuing to be the only curated arcade of its kind throughout Canada. This year, CUFF goers can find five custom arcade cabinets on the mezzanine level of the Globe Cinema. The CUFFcade will be open and free to the public between screenings during the festival.
If you are serious about film, like video games, care about cartoons, looking to explore some new interests, or be a part of some events and parties you can purchase a full access pass for $120. If you are a little more selective about which films to catch, view the whole lineup and ticket packages available at calgaryundergroundfilm.org.
---