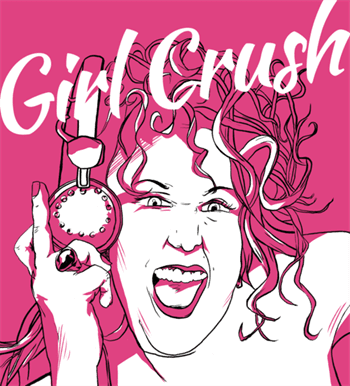 LUNCHBOX THEATRE PRESENTS GIRL CRUSH | March 20 - April 8, 2022
One picture can change your life - forever.
One sunny, summer day, Sharron Matthews stood on a beach in Ontario and suddenly she found herself struck by a controversial idea that changed her life…forever.

The Calgary premiere of award winning, world acclaimed cabaret artist Sharron Matthews, Girl Crush is a comic and moving musical tale that weaves Sharron's singular re-imaginings of the diverse music of artists such as Kim Carnes, The Police, Blondie, Rick Springfield, and Cyndi Lauper into a tale of heartbreak, obsession, awe and love…and, just so you know, it is an unexpected love, people!
Showtimes
Mon-Wed: 12pm
Thurs-Fri: 12pm/6pm
Sat: 12pm
Sun: Closed
For more information about the show or to purchase your tickets, visit Lunchbox Theatre's website.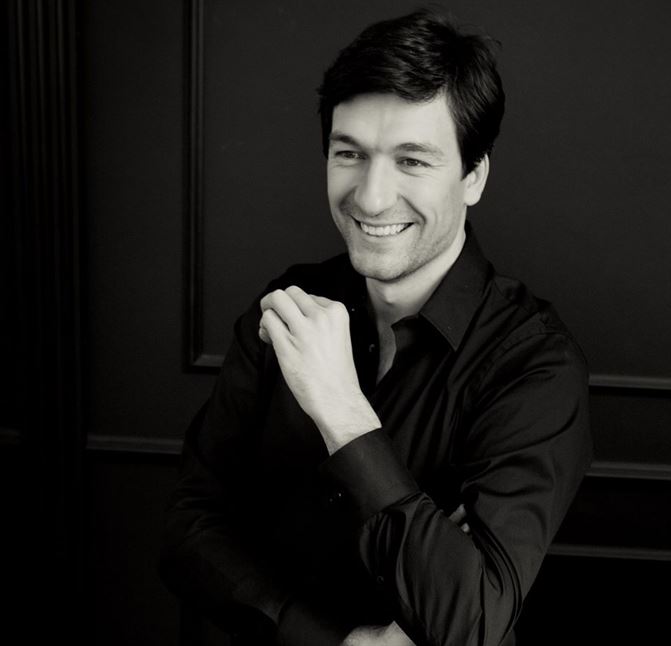 RUSSIAN MASTERS: TCHAIKOVSKY & PROKOFIEV | March 24, 2022
Acclaimed Sydney International Piano Competition first prize winner Konstantin Shamray brings dazzling virtuosity to Prokofiev's dramatic Piano Concerto No. 2. Tchaikovsky's powerful Fourth Symphony, ruminating on the theme of "Fate," culminates the evening with a glorious cascade of boldly uplifting fanfare.
Pre-concert Chat: 7:05pm // Post-concert: Afterthoughts
For more information or to purchase tickets lists the Calgary Philharmonic website.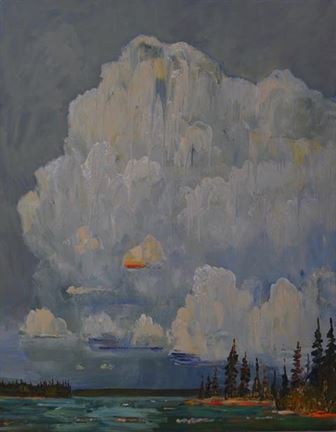 INTERIORS: STUDIES OF WOODLAND & FOREST | Until March 29, 2022
Solo exhibition by Saskatchewan landscape artist Gregory Hardy, with a special feature by steel sculptor Toni Prediger.
In his new series of paintings, the nature of the landscape is able to follow its own abstract path, aware of trees as powerful elements in compositional decisions. As always in Hardy's work, colour is the guiding light.
Gregory Hardy's work has been shown in both commercial galleries and public museums for over 30 years.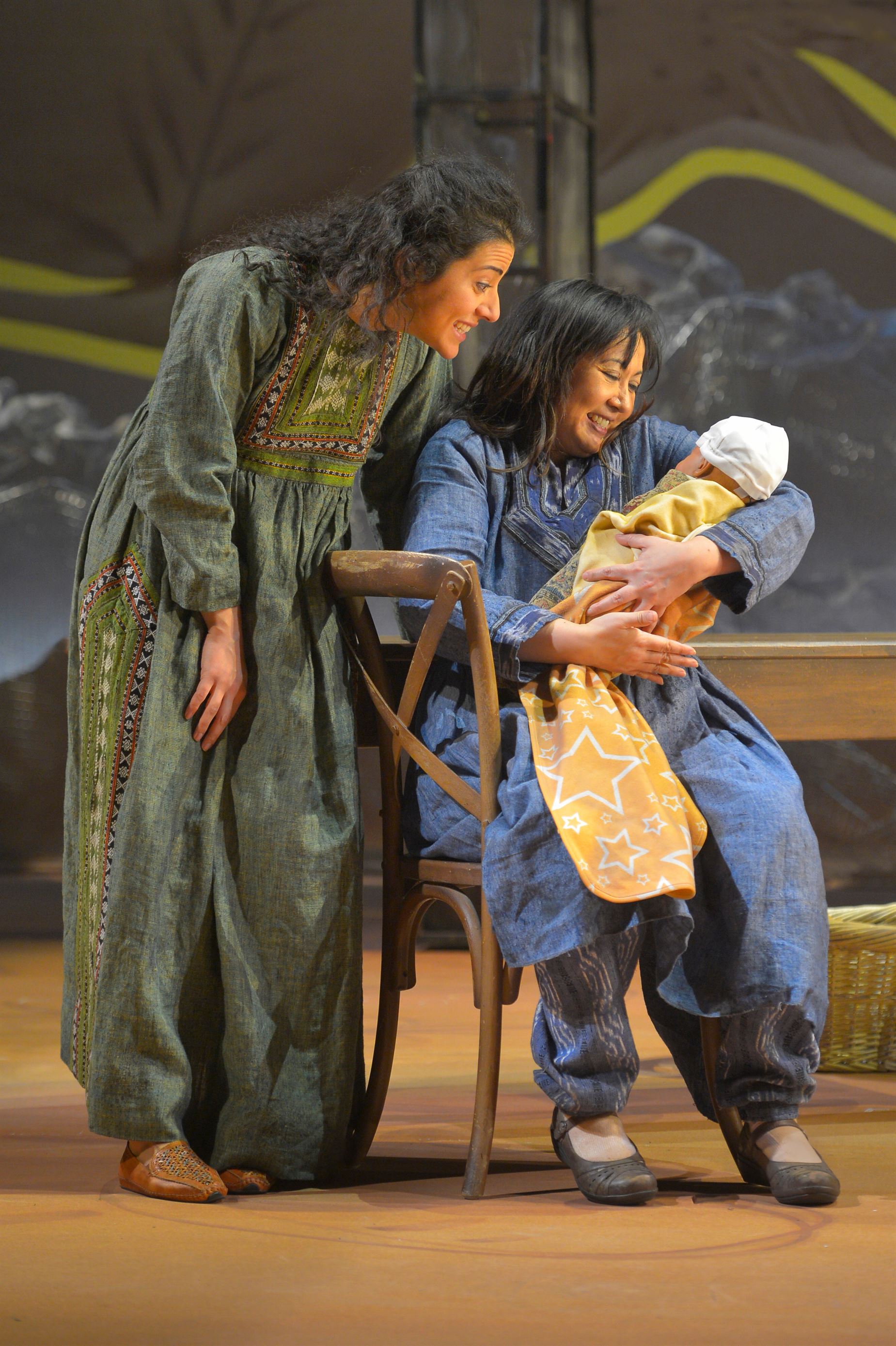 A THOUSAND SPLENDID SUNS | March 7 - April 1, 2022
Based on the bestselling novel by the author of The Kite Runner, this hauntingly beautiful story reveals the strength of the human spirit. In war-torn Afghanistan, two women are brought together by fate and cruelty. Together they will forge an unlikely friendship that leads to an act of unbreakable love.
Showtimes
Tuesday to Thursday and Sunday: 7:30 PM
Friday and Saturday: 8:00 PM
Ticket Prices
$35 - $134
For more information or to purchase tickets, visit Theatre Calgary's website theatrecalgary.com.
25TH ANNUAL $100 FILM FESTIVAL | March 22 - 25, 2017
The Calgary Society of Independent Filmmakers is thrilled to present the 25th annual $100 Film Festival March 22- 25 at Arts Commons' engineered Air Theatre. The $100FF is the longest running festival in Calgary, and one of only a few worldwide that showcases independent and experimental film exclusively on Super 8 and 16mm. For this landmark anniversary, we will be extending the length of the festival and will be celebrating with the following programs and events:
A special retrospective program, tracing the $100FF's rich history, both locally and internationally, curated by Felicia Glatz
Over 30 short films on Super 8 and 16mm, presented by local and international artists including: Ted Stenson (Calgary), Rachel Evans (Calgary), Stefan Moeckel (Germany) and Ross Meckfessel (USA)
Film/Music Explosion!
Featuring live musical performances by local favorites with song-specific new work by local filmmakers running alongside.
Dri Hiev with Eric Durnford (Co-presented by Sled Island)
Torture Team with Alexis Moar (Co-presented by CJSW)
The Shiverettes with Rory O'Dwyer (Co-presented by Weird Canada)
Visiting Artist
Prolific Canadian filmmaker and 2016 Governor General's Award winner Philip Hoffman joins us for a retrospective of his work, offsite presentation at Arts Commons' Broadcast Lab, artist talk at UCalgary and filmmaking workshop at CSIF
Independent Media Arts Alliance (IMAA) national Analogue Film Gathering: happening in conjunction with the $100FF on March 23-24.
TICKETS
$12 general admission
$10 CSIF members, students, and seniors.
*Tickets available at the door or via CSIF: 403 205 4747
You can find the full schedule and more information on our website: 100dollarfilmfestival.org
---
For more events in Downtown Calgary, visit the Downtown Calgary Events Calendar. Want these events emailed to your inbox each week? Click to sign up for the Downtown Calgary Events Newsletter.
---