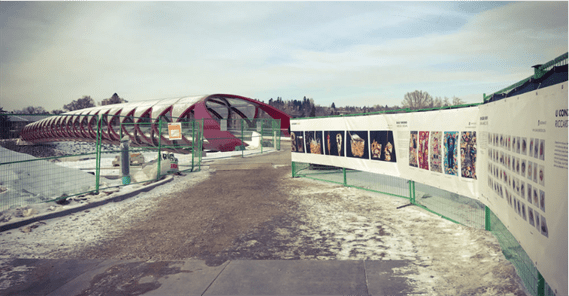 The Fence in Eau Claire Park, Calgary (photo: Dave Shelley)
Calgary has a new gallery, and it's not like anything you've seen before. All the way from New York City, this traveling open-air exhibition made its international debut in Eau Claire Park earlier this month and is making waves with pedestrians as it brightens up the cold commutes of many downtown guests.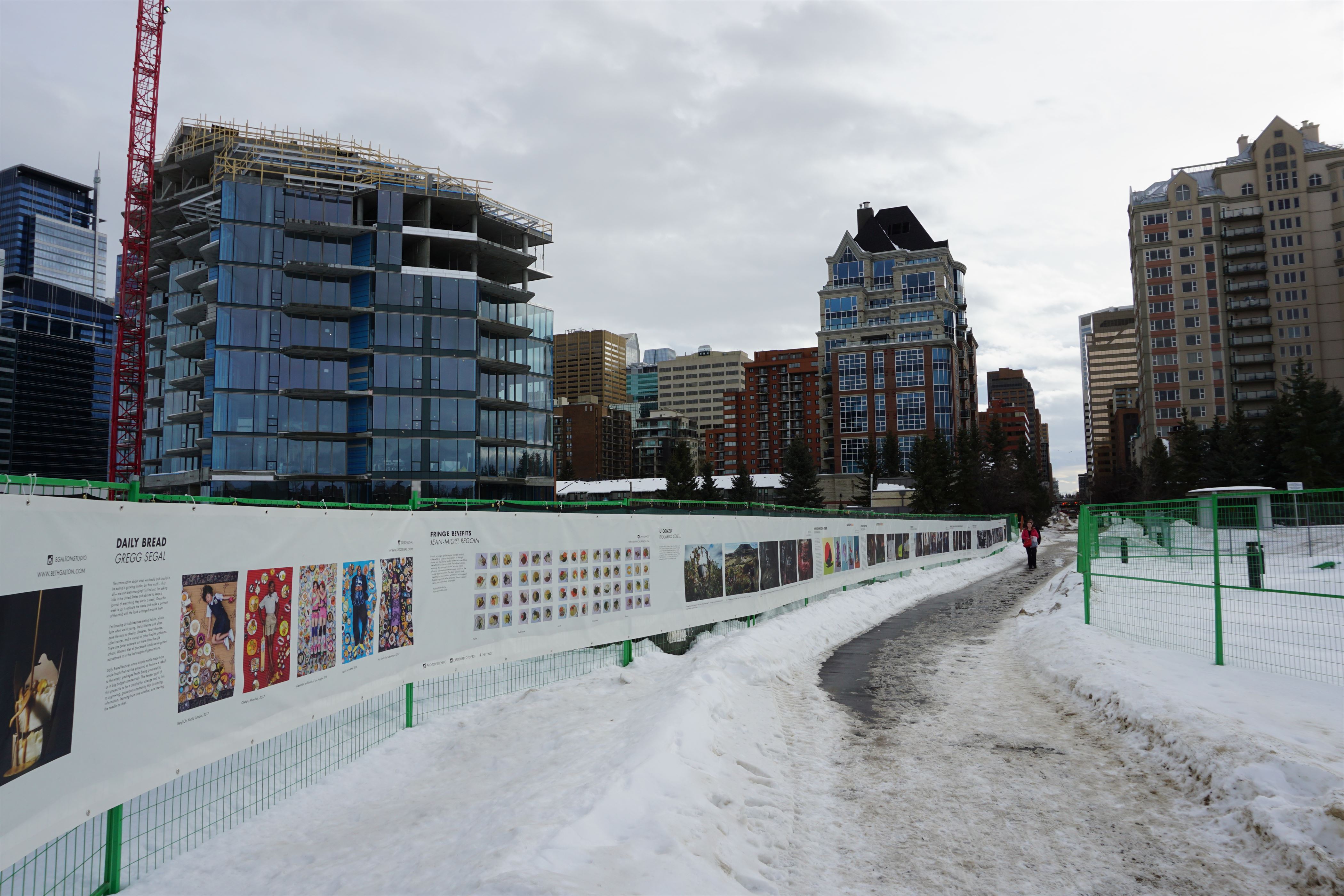 Presented in partnership with the 14th annual Exposure Photography Festival, The Fence is a public art exhibition that's displayed on - you guessed it - a fence! During its time in Calgary, the project is making use of the already existing chainlink fence blocking off the construction in the west end of Eau Claire Park.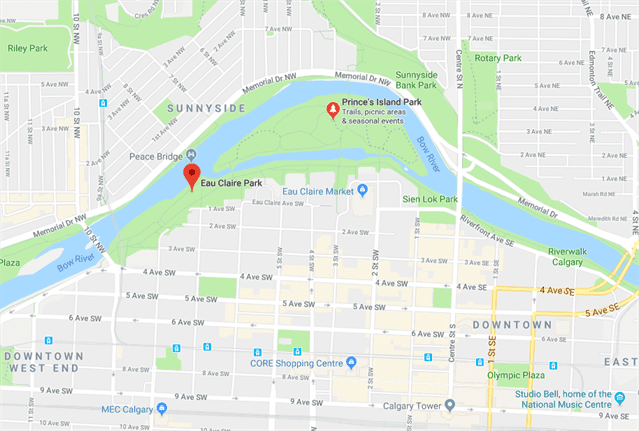 Starting at Calgary's iconic Peace Bridge, The Fence runs east through the park towards the market where the festival's headquarters can be found. Free and ready to be admired, it's only up until the end of the month so make sure you run down quickly to check it out.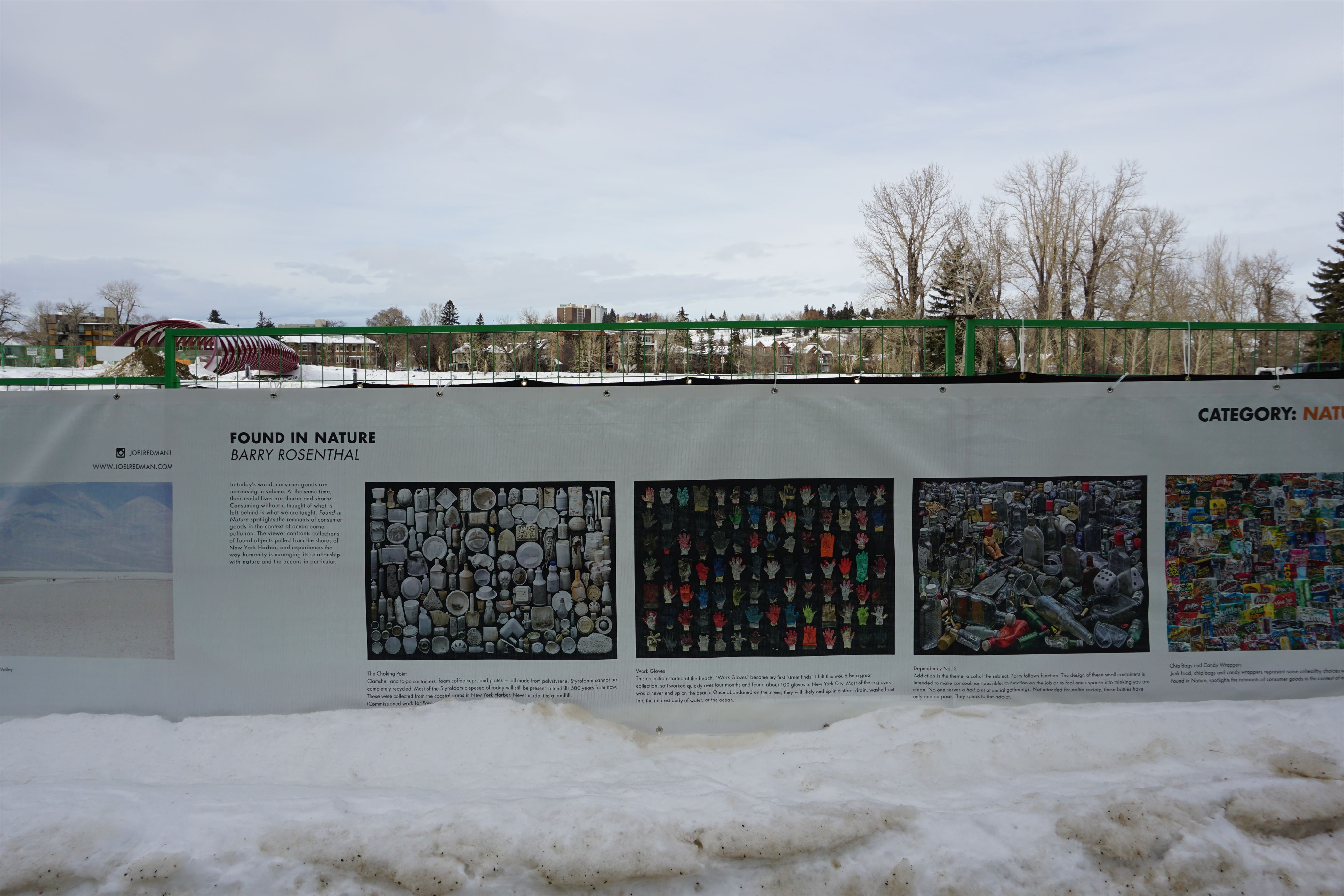 Highlighting a seemingly never-ending collection of photographs that draw on themes of ordinary, everyday life, the exhibition is separated into smaller individual sections to emphasize each of the many photographers involved. Complete with an artist written statement about each series, this project is the perfect way to discover new artists while learning about photography from all over the world.

The Fence in Durham and Atlanta respectively
The Fence's partnership with Alberta's 2018 Exposure Festival marks the first time the project has traveled outside of the United States. Originally conceived in Brooklyn, NY, by United Photo Industries, and presented for the first time at Brooklyn Bridge Park in 2012, the project quickly expanded to create partnerships in cities all over the US, and now Canada!
Six years later, The Fence has displayed the work of some of the worlds most talented photographers and has made appearances in Boston, Atlanta, Santa Fe, Durham, and Denver.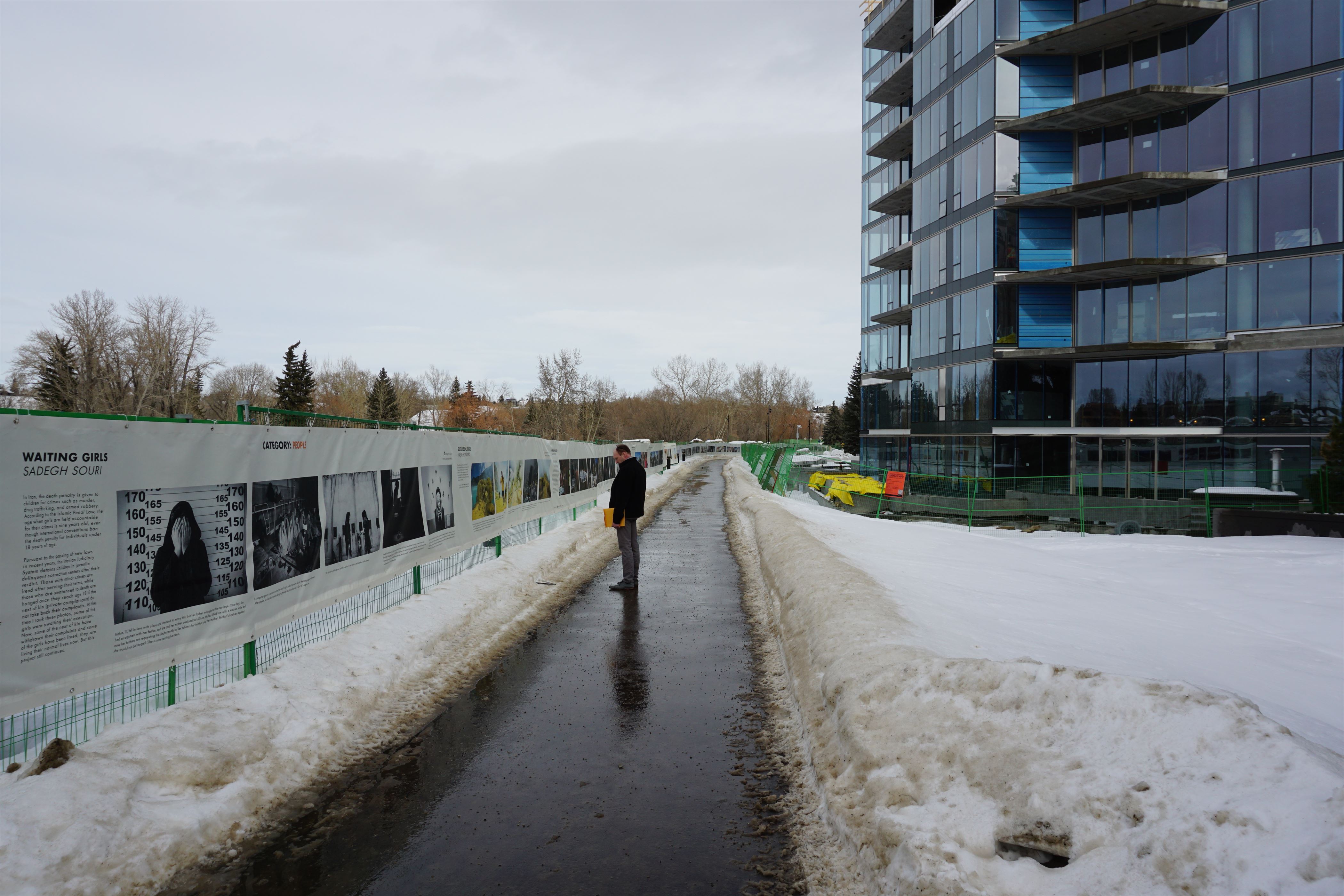 The rules to submit work are simple. All levels of photographers are encouraged to apply, whether you are an amateur or a professional. Location is also no issue, as the project accepts applications from artists anywhere in the world. The Fence is committed to its goal of presenting a diverse and inclusive representation of public life.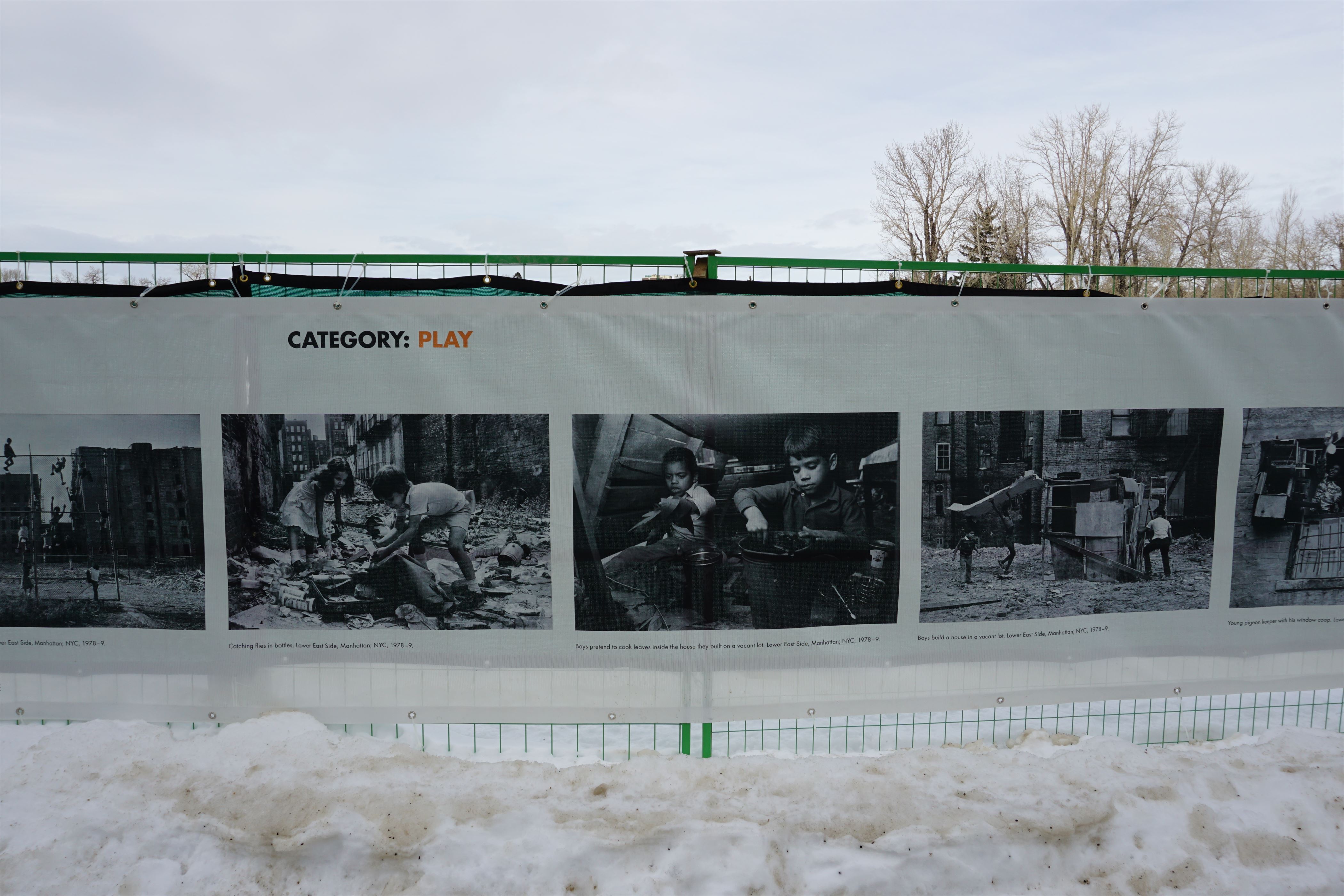 That being said, it still aims to creating an interesting and eye catching collection of art for the public to engage with, so there is one major rule: keep everything organized.
All you have to do is make sure that the subject of your photographs can be placed into one or more of seven prescribed thematic categories: Home, Streets, People, Creatures, Nature, Play, and food. Outside of this, everything is fair game!
Don't miss The Fence, in Calgary until the 28th of February.
---