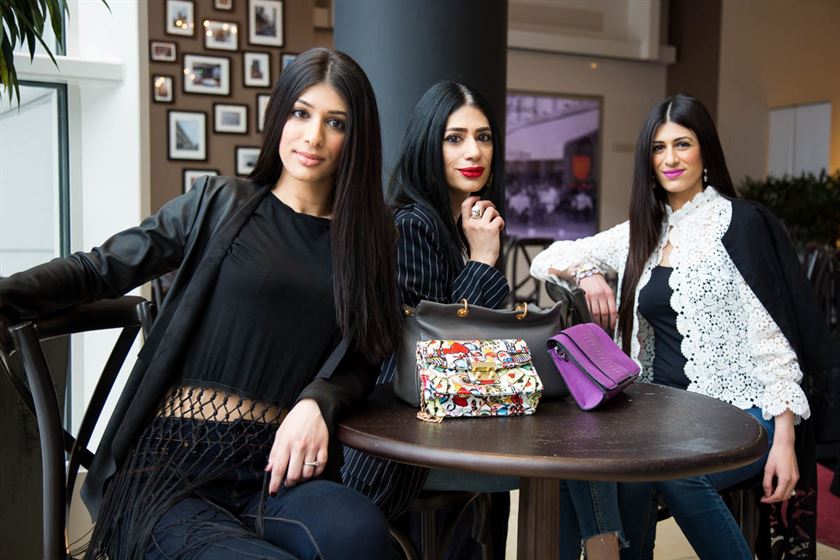 As a former sister team blogger (RIP Beauty by the B), I'm all for anything that is created by siblings - enter, Tri Us On. I had the lovely pleasure of meeting the three sisters at a store event a few months ago, and I was absolutely impressed with their passion, genuine and beautiful personalities, and of course, their personal styles. I've been creeping their blog and Instagram account ever since, and was very excited to finally arrange a photo shoot.
What I enjoy is that they each have something a little bit different from the other two - don't let the long dark hair fool you into thinking that their style asthetics are similar. I like that they are open to sneakers and ball gowns. Sequins and sweats. And pretty much anything under the sun as long as it resonates.
Make sure you check them out, and in the meantime, see below what they had to say about their personal styles and why they decided to venture out into the world of blogging! https://www.triuson.com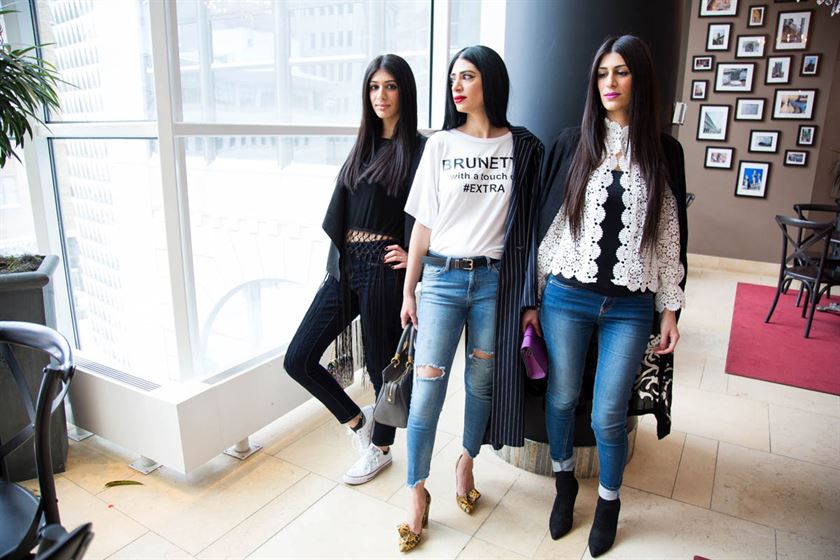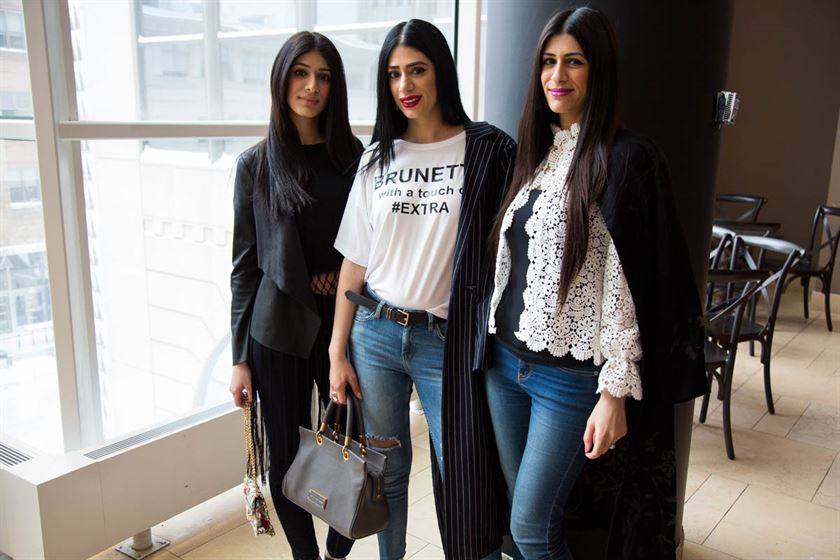 (From left to right: Donya, Yalda & Ayda)
How would you describe your personal  style? 
Yalda: As eclectic as eclectic can be! I wear everything from trendy looks, to business attire and classic looks, glamorous gowns, girly dresses and skirts, to "glamorous" casual like jeans and a t-shirt with metallic runners. Although I don't mind the look on other people, you will never find me in athletic attire outside of a gym, it's just not for me. Sometimes I love monochromatic looks like all black, sometimes I love colour, embellishments, different fabrics and patterns. I don't have one particular look, as long as an article of clothing or accessory resonates with me, I will wear it!
Ayda: I love everything pretty, girly and classic. I gravitate towards pieces that catch my eye, but they typically tend to be more timeless looks as opposed to trendier items. I don't really have a favourite colour or fabric; if the item looks interesting and beautiful to me I will wear it.
Donya: My style is generally practical and comfortable. Don't get me wrong, I like to dress up in a nice dress and sexy pair of heels on the weekends, but during the week I like to keep it simple. You'll usually find me in sneakers or flat boots, a cute hoodie or sweater (because I'm always cold) and jeans or sweatpants/tights (Yalda is likely cringing at this comment).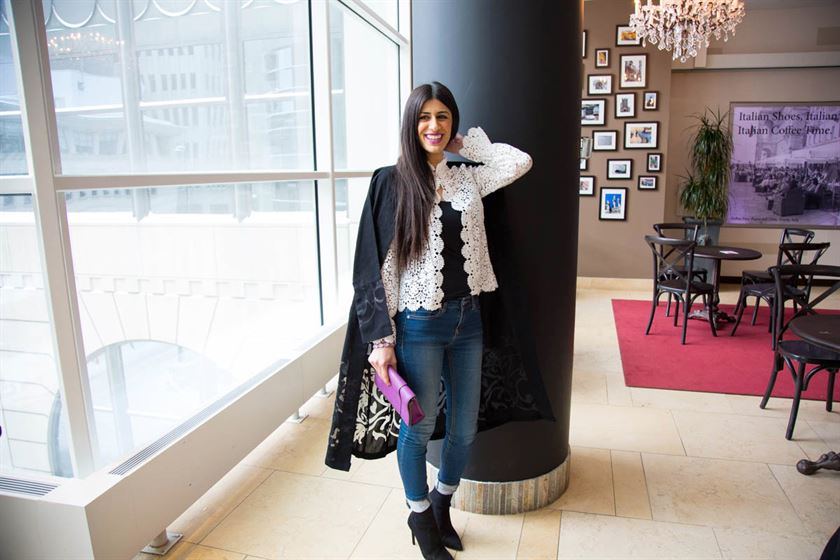 What are some of your influences when it comes to fashion? 
Yalda: My late grandma (my mom's mom). The woman was the epitome of a fashionista! I grew up admiring her style and pictures of her many fashionable looks throughout the years, and that's where my love of style and fashion originated from.  To this day I have the black and white photos of her on my phone as inspiration.
Ayda: I know I'm going to sound like an old soul, but somewhere between Audrey Hepburn and Jackie Kennedy is where my style influence originates. I love their classic and chic sense of styles and that is exactly the look that speaks to me and inspires me.
Donya: I don't necessarily have a person that I've always looked to for fashion inspiration. If I need some inspiration on a particular day, I just take a look at social media and get a few ideas. Some of the influencers I currently check out are @desiperkins and @amrezy on Instagram.
What  are some of your  favourite  stores and shopping destinations in  Downtown  Calgary? 
Ayda: The Core; there's just so much variety all under one roof. I particularly do like shopping at the Bay though. There's so much variety to choose from.
Yalda:  I have to agree with Ayda and say The Core. Although, I don't have a particular store I like to shop at. I pretty much love something in almost every store I walk into.   Like I mentioned before, if I like a piece I will wear it, I'm not particular about which store it comes from.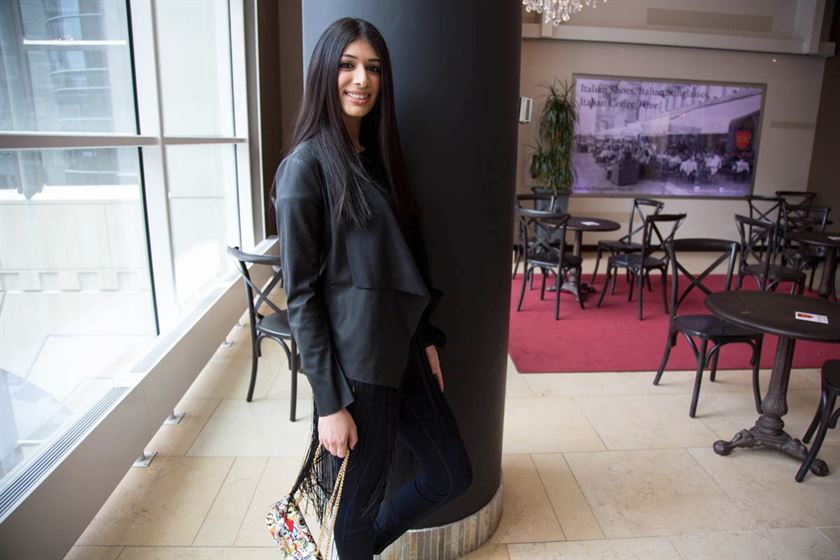 What are some of your  favourite  Downtown  YYC spots? 
Ayda: For yummy and really healthy food I (and my sisters) also enjoy going to Wise & Wright just outside of The Core. The food is really delicious and locally sourced. By far our favourite dish there is the Jamaican Me Crazy Bowl….mmm tasty!
Donya: I love going to Prince's Island Park/Eau Claire (especially during the summer), because there is always something happening! One of my favourite places to eat is The Street Eatery; they have amazing food!
What are some of your  favourite  trends right now?  
Yalda: I love that embellishments (sequins, pearls, rhinestones) are in! As a Persian, I tend to typically gravitate towards glamorous looks, and the use of these mediums is right up my alley. I am also loving the trend of vibrant and bold colours; they just exude feelings of happiness for me.
Donya: I love me some fringe! Anything from fringed skirts to crop tops with fringe, I've got it all! I must say, I kind of love the way it feels when I run my fingers through it (ha ha), but it also looks edgy and gives an otherwise plain top or bottom some added pizzazz.
What fashion advice would you give to others? 
Yalda: Wear what makes you happy and represents you, BUT don't always stick to what you know and looks that you are comfortable with. Sometimes try a piece that is different than what you're typically used to, because you'd be surprised how often you end up liking something new that you never thought you could pull off.
It's all about confidence! Sometimes I pick things that even my own sisters think are hideous. However, because I'm confident in my choice representing who I am, even those same sisters tell me they like the look on me and that I can pull it off. So it's all about you believing in yourself and your look!
Ayda: It's ok to not always jump on the trends bandwagon. Sometimes I feel that I get caught up in the idea of having to keep up with certain trends (even if I'm not loving the look) and I like to remind myself that it's ok to be classic and not like all the new looks that come out every season.
Tell us more about the projects and work that you're involved with. 
Group: Well, we just recently embarked on our blogging adventure this past November, so we are newbies! With that said, we are elated and very grateful with the traction we have had so far. We have met so many amazing people, and are even embarking on some cool collaborations. Going forward we will continue to focus on networking within Calgary's fashion community.  We are hoping to venture into a career of styling, so are working hard towards making that happen as well.  Overall, we are really excited to just move forward and see what doors and opportunities present themselves along the way.  You'd be surprised what you can accomplish with hard work, dedication and passion for the task at hand.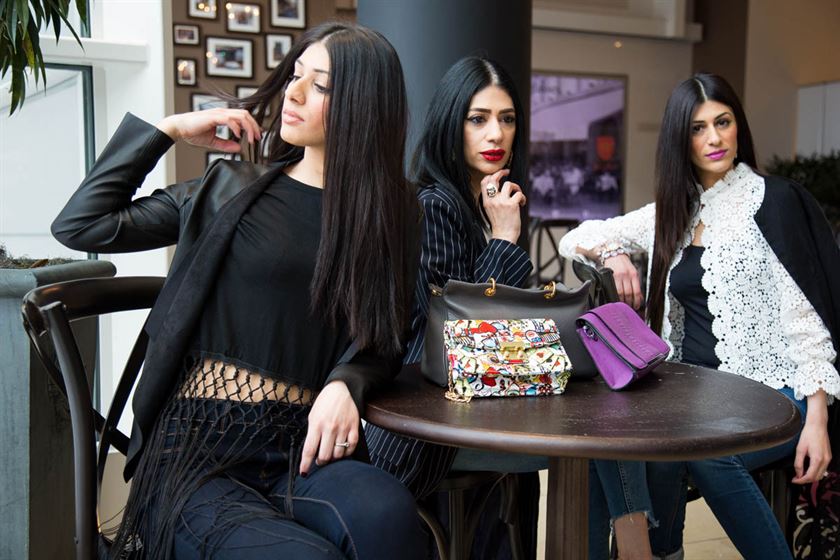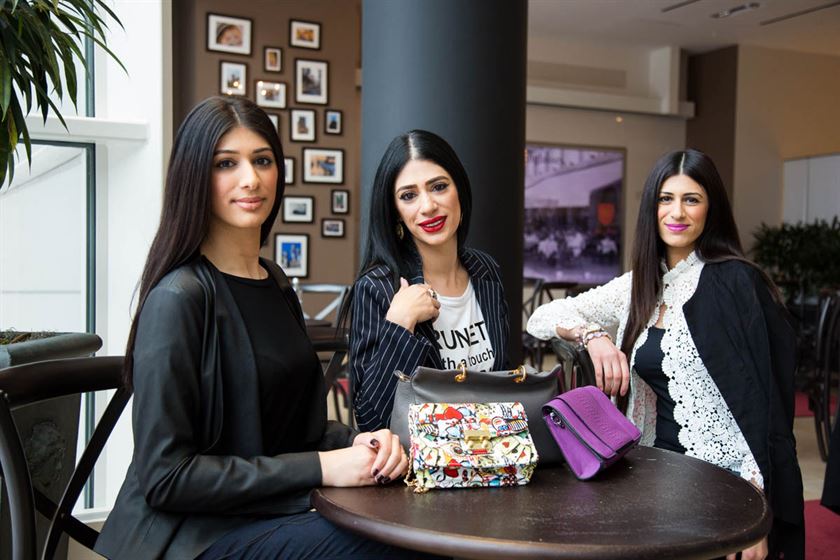 Why did you start your blog and how's it going so far? 
Group: Yalda always wanted to start one, but never took the plunge. This past June we went on our first girls trip with our mom for her birthday, and everywhere we went people would ask us if we are triplets.  We were just hanging out at our hotel one night and decided, "hey, why don't we do the blog together." Having a blog with all three of us will be different than what's typically out there, and it would be a great way for us to do something together all the time.
It's been a really cool experience so far, and we are steadily growing our followers, so that's been great! We have fun doing what we enjoy and get to spend time together so it's a win-win for us. Now we just need to get the word out there so more people know about our blog and our crazy fun adventures together (we have a lot of blooper moments and photos!!!).
What are some of your future aspirations?  
Group: Hopefully to turn blogging and styling into a career and be able to earn a living while working together on something we enjoy.
How does your work influence your personal  style? 
Ayda: My personal style tends to be most influenced by the weather, hah! By day I am a Social Worker based out of a community health care setting. This gives me the flexibility to incorporate as much or as little of my personal style that I would like. I tend to favour casual chic looks during the winter months and definitely more business chic in the summer months.
Yalda: When I used to work in the corporate Oil & Gas industry, my looks were definitely more geared towards business attire. However, even then I always added my own personal twist of trend and glam with unique pieces or shoes. Anyone who has ever worked with me, or known me as a friend knows that I am completely obsessed with shoes (I own over 200 pairs – No I am not exaggerating, it's a problem!).   Every boss I ever had asked me why I worked in the corporate world and not in the fashion industry, so I guess it's finally time for me to pursue my true calling and passion.
These days as I'm embarking on my career aspirations to be a stylist I have a ton of fun with what I wear because I don't have to stick to a specific "work appropriate" look.
Anything you'd like to add or tell us about? 
Group: We love all the unique people and styles that are currently present in Calgary, and hope that we can add a little bit of our diversity to Calgary's fashion scene.
At the end of the day, we are just excited to see what opportunities come our way and look forward to meeting more amazing people along the way!
---