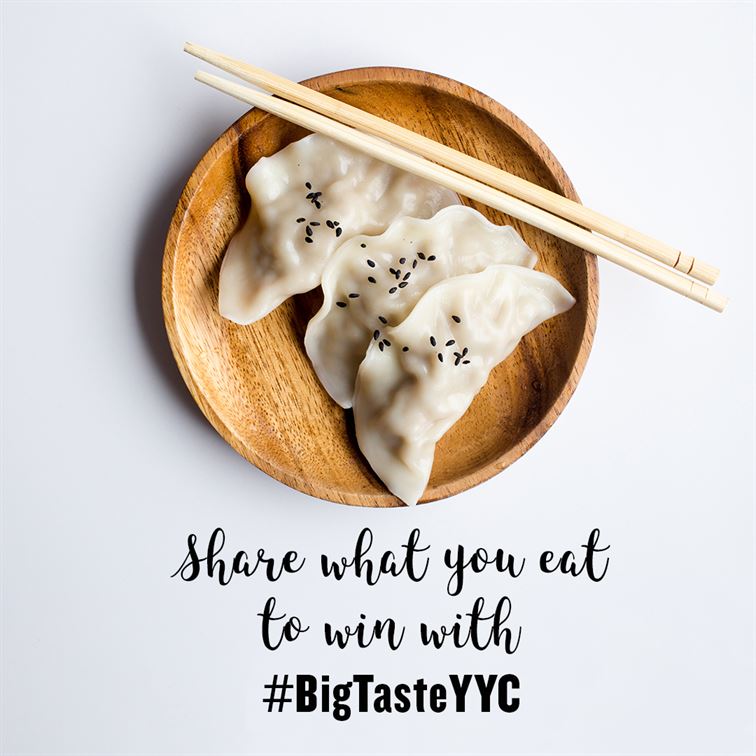 Yes, it's that time again, to pull our your stretchy pants, clean the crumbs off your smartphones and get ready to win some delicious prizes from The Big Taste!
Winning is at the tips of your fingers
Share photos, videos, or boomerangs of your foodie adventures during The Big Taste using the hashtag #BigTasteYYC on social media and you're automatically entered to win prizes from restaurants participating in The Big Taste 2018. This year we'll be looking on Twitter, Instagram, and Facebook.
We'll pick daily winners who posted between March 2nd and March 11th, 2018 and one grand prize winner who will win a Foodie Fan Package… That's 12 $50 gift cards to participating restaurants so you can have a Big Taste experience all year long!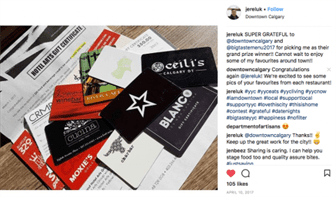 Need some inspiration?
Take a look at what has been shared on Instagram in the past.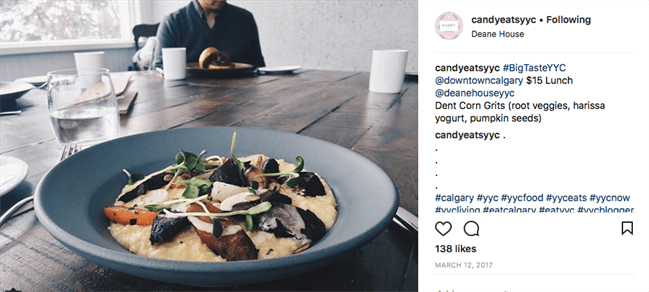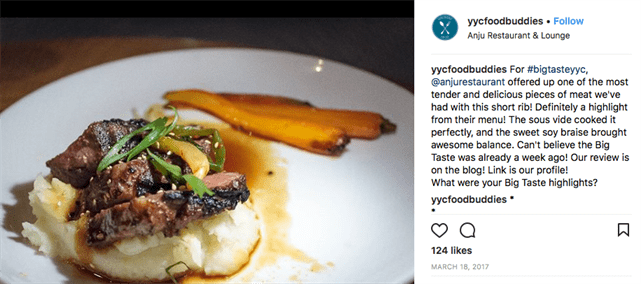 Not sure if you have the skills?
Number one, you definitely know how to eat. Number of two, there is still time to practise the many tips found online on how to take better food photos for social media such as these 10 Simple Tips. At the very least, we want to see YOUR experience as a foodie during The Big Taste!
Other ways to win
Don't use social media but want to increase your chances to win? Starting March 2nd you can let us know how you enjoyed The Big Taste on our diners survey, which will be sent out to you if you have subscribed to be a part of our Big Taste Diners List. We're always looking to give you the best experience possible, and want to hear your feedback regarding the festival. Once you've had your fill of The Big Taste please give us your feedback and you'll be entered to win a $50 gift card from a participating restaurant. Entry is limited to one survey per diner, we'll be drawing the winner April 1st, 2018.
Hope we got your tastebuds activated and you thinking! We'll see you at The Big Taste!
---
Editor's note: This post was written by Nicole Brandt to promote The Big Taste 2018. If you would like to promote your Downtown business or event, please email [email protected]
To get events like these emailed to you each week, sign up for the Downtown Calgary Events Newsletter, and follow us on Twitter and Instagram, and Like us on Facebook!
---