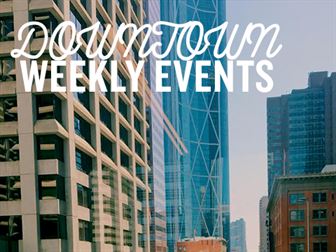 It's Historic Calgary Week! Downtown is hosting a huge selection of history themed programming all over the core, so make sure to check our event calendar for a full listing.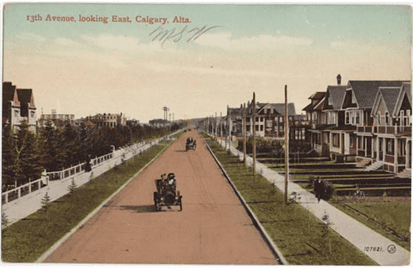 HISTORIC CALGARY WEEK
July 27 - August 6, 2022
Chinook Country Historical Society (CCHS), along with our many partner organizations, is pleased to present the 28th annual Historic Calgary Week. Join us to celebrate the strength and diversity of partnerships that built our great city. Whether the partners were life partners, in business together, or linked by a common cause, our pioneers advanced our society for the benefit of all.
Join us as we celebrate this year's theme – The Power of Partnerships - and the rich history, culture, and community of Calgary and area with more than 70 events over 11 days -­‐ Friday, July 27 to Monday, August 6 (Heritage Day). Enjoy walks, talks, concerts, and explore museums, heritage buildings, cemeteries, parks, and libraries.
All events are open to the public and most are free of charge. Donations are gratefully appreciated.
Complete the historical crossword puzzle in the Calgary Herald and discover Calgary's historical treasures during the "History Hunt" challenge.
For full listing of the downtown programs, please visit our website's event calendar.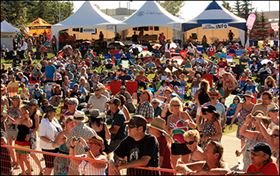 CALGARY BLUES FESTIVAL
July 30 - August 5, 2022
The 14th Annual Calgary International Blues Festival celebrates the best in Blues in a week filled with workshops, special events and concerts, culminating in 4 days & nights of non-stop music on MainStage, followed by our famous Twilight Blues dance parties!
Family friendly. Arts Market. Beer Tent. Festival Souvenirs. YYC Trucks … the best weekend of the summer! Starring:
BB King's Blues Band, Chicago Blues Reunion, Dawn Tyler Watson, Jim Byrnes, Lil' Ed & the Blues Imperials, Popa Chubby, Sue Foley & many more!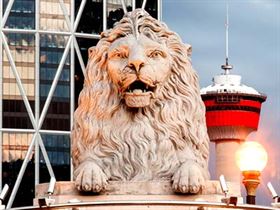 THE CALGARY LION AWARDS
August 2, 2022
The biennial Lion Awards recognize individuals and organizations who have undertaken initiatives, of any scale, in support of heritage conservation in Calgary. These awards are presented by the Calgary Heritage Authority.
Join us in celebrating our history with a night of socializing, food and cocktails. Cash bar.
Doors open at 6:30PM. Event starts at 7:00PM.
Tickets cost $10 and must be purchased prior to the event.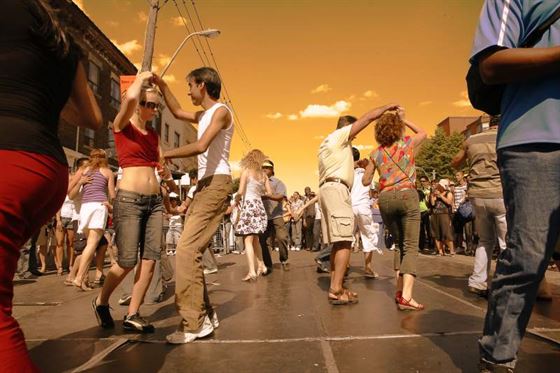 SALSA ON THE STREET
August 3, 2022
Come experience Calgary's vibrant Latin culture!
The Hispanic Arts Society presents "Salsa On The Street"!
Salsa on the street is a casual weekly opportunity for us to get together and dance Salsa.
Our city's best Salsa DJ's will be spinning the best Salsa music while our amazing dance studios will be present to help you learn!
Expo Latino wants to show off Calgary's fantastic downtown area and help you let loose. After Canada Day celebration, events will take place every Friday from 6-9 on the West 100 block of Stephen Ave. These are free events with no cost and no need to sign up in advance. Just come on down and dance Salsa with us!
Salsa On The Street is a FREE event brought to you by the Hispanic Arts Society. No registration or sign-up required.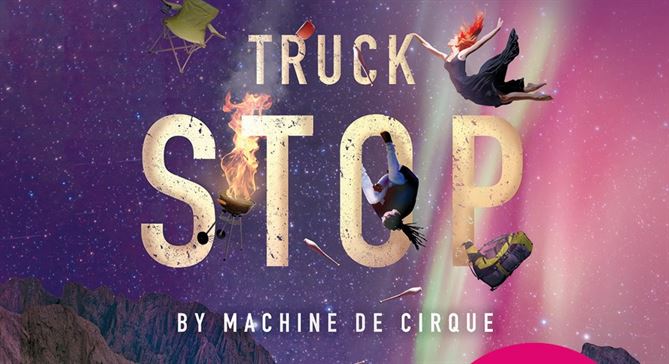 Taste of Calgary
August 9 – 12, 2018
Taste of Calgary is the city's most appetizing festival, giving visitors the chance to sample the city's food, beverages, music and other cool things.
Truck Stop by Machine de Cirque
August 10, 2022
This electrifying Circus by Machine de Cirque takes you on a coast-to-cost tour in under an hour with high flying acrobatics, music and a healthy dose of hilarity.
Expo Latino
August 17 – 19, 2018
The annual Expo Latino Festival in Calgary celebrates the diverse culture and heritage of city's diverse Latino population.
Franco Festival
August 18, 2022
Francophone culture from Africa, Europe, Asia, South America and North America is presented through music, dance, food, crafts and many other exhibitions.
View more events
If you want to see more events happening this week and the weeks to come, visit our Event Calendar.
Share your event
Have an event happening downtown? We want to hear about it! Either Add Your Event or email us at [email protected]
---