You may notice Calgary getting a little brighter October 13-15th as what we lovingly refer to as our 'glittertribe' descends upon Calgary for the fourth annual Calgary International Burlesque Festival (CIBF). The CIBF was founded in 2013 with the first weekend festival taking place in the Autumn of 2014. Over the past four years, the Board of Directors has worked tirelessly to strive to make the CIBF a world-class event, and they have succeeded in doing so. Whether you are a first time audience member, or a well seasoned fan, the CIBF has something for everyone!
To talk about the CIBF without first speaking about the burlesque scene and history in Calgary would be doing this rich culture a disservice. With an established community in Calgary, burlesque shows happen several times a month, often taking place in downtown venues both big and small. We are seeing audiences grow at local events year over year as burlesque becomes known to more Calgarians. Though the scene is experiencing more visibility, in part because of the CIBF, the history of burlesque in Calgary can be traced back the mid 20th century. The neo-burlesque revival is now about ten years old, with troupes like The Kabuki Guns and The Garter Girls popping up in the mid 2000s. By 2010 we saw burlesque schools such as Burlesque Burn Calgary and The Garter Girls School of Burlesque forming, and in 2013 a committee formed out of this neo-burlesque community to found the Calgary International Burlesque Festival.
This year's festival takes on a similar format to last year with three distinct yet equally brilliant showcases, each featuring world-class headlining performers and emcees. The festival is also offering a workshop series throughout the day on Saturday. All the Festival events are taking place in downtown Calgary with the Friday and Saturday showcases taking place at the historic Palace Theatre on Stephen Ave and the Brunch Showcase and workshop series taking place with the festival's official hotel The Sheraton Suites Calgary Eau Claire. To kick off the weekend, there is a Meet and Greet that will be open to the public (after 8:00pm) on Thursday, October 12th at Untitled Champagnes Lounge.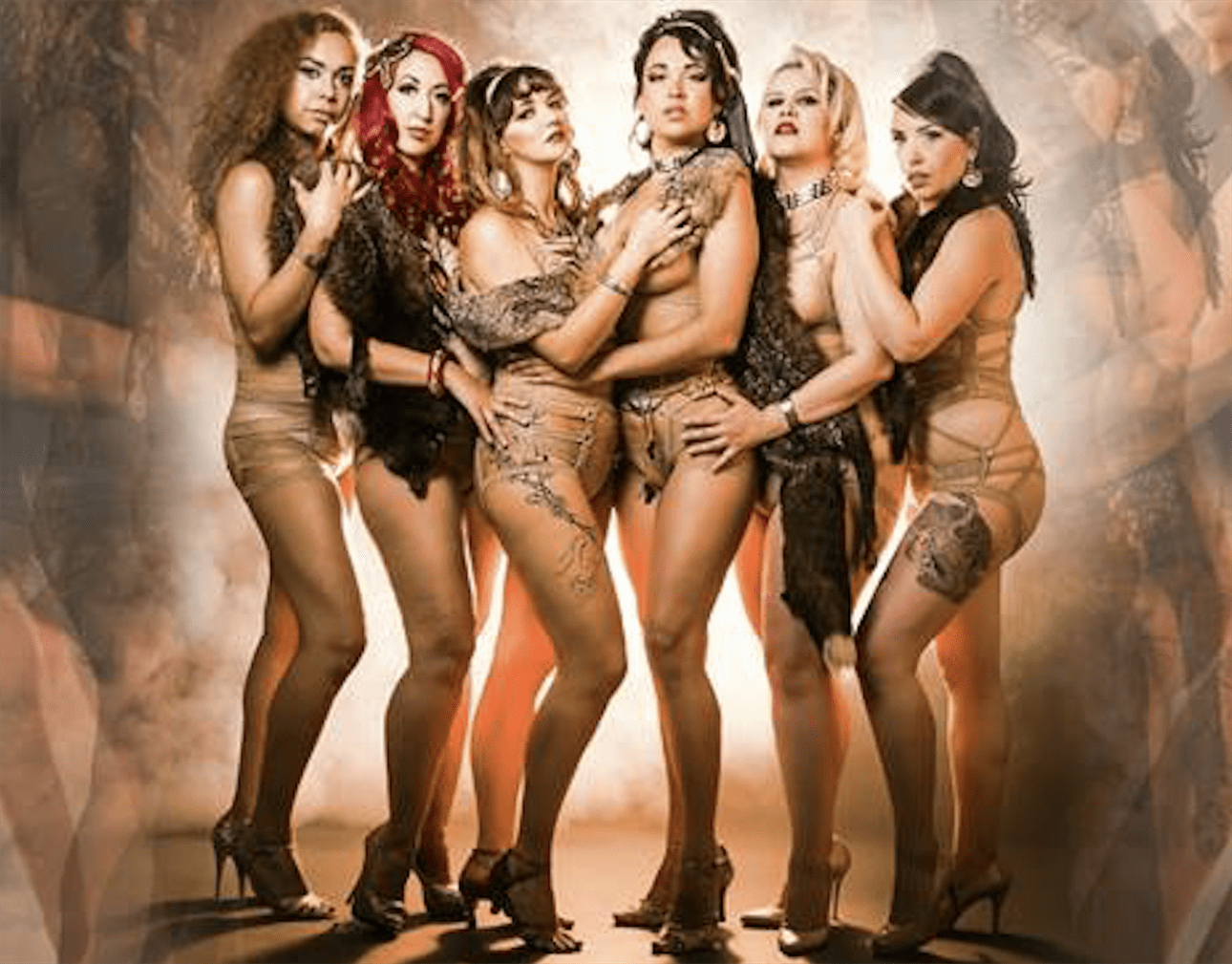 The festival will have shows to suit anyone – be it a first-time audience member or a well-seasoned fan. The Friday Cabaret Showcase is a hauntingly curated evening celebrating modern burlesque with headlining troupe Virago Nation (Vancouver), who are Canada's all-Indigenous burlesque troupe and emcee, start of Calgary's own Burlesque Assassins, The Carny Preacher, Armitage Shanks. Saturday's Glamour Showcase gives a nod to the classics – the glitz of years past with headliner Di'Lovely (San Diego), and emcees LeTabby Lexington (Edmonton) and Sparkle Plenty (Vancouver). Sunday's Burlesque Brunch Showcase is a light and fun way to wrap up the weekend while enjoying a delicious brunch featuring headliner Sasparilla Foxx (Quesnel) and emcees Basil Woodlea & Cherry Monroe (Edmonton). Whether deciding to take in one or all shows, we promise that they are expertly curated to leave you with stars in your eyes.
When someone asks why they should attend a burlesque show or why we do this festival, the answer is always the same: because this is a celebration or art, of bodies and of people. We tell stories on stage and leave our hearts there, we make aesthetically beautiful performance art to share with an audience, we make statements about the injustices in the world, we invite people into a sensual, vulnerable, beautiful, safe space. It can be raw and it can be glamorous all at the same time. But one thing is for sure, you won't leave a burlesque show without feeling something magnificent.
For more information and to purchase tickets, please go to www.cibf.ca or email [email protected]
We can also be found on Facebook, Twitter, and Instagram.
---