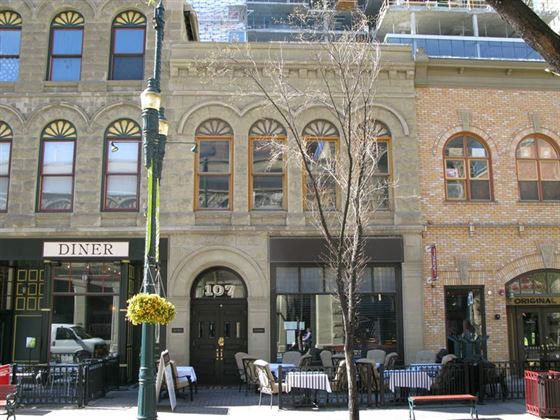 Ward Block 1 (Retrieved from the City of Calgary)
Long before King Edward VIII abdicated the British throne to marry his mistress, Wallis Simpson, he had another love, Freda Dudley Ward. Edward, Prince of Wales at the time, had a penchant for married women, Freda being married to a Liberal MP by the name of William Dudley Ward.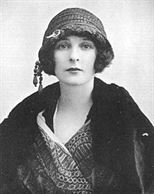 Freda Dudley Ward (Unknown Source)
Freda, a socialite, and the Prince of Wales met when they found themselves in the same air raid shelter in London in 1918. The two exchanged hundreds of love letters during the time of their affair, published in the book "Letters from a Prince" by Canadian author Rebecca Godfrey. He writes in stomach-churning baby-talk to his "Freddie Weddie" telling her such things as: "This is only just a teeny weeny little scrawl to catch the last post sweetheart and to tell you how fearfully madly I'm loving you this afternoon angel."
What does this have to do with downtown Calgary? Well, Freda's husband, the aforementioned parliamentarian, had a promising political career. Educated at Eton and Cambridge, William Ward won a bronze medal in rowing the 1908 Olympics, served as Government Whip and as Treasurer and later Vice-Chamberlain of the Royal Household. He may even have become the Liberal party leader, had it not been for the Prince of Wales falling in love with his wife. Having visited Calgary, the Prince had business interests in the city, and found the perfect person to manage those interests – William Ward. In 1922, Ward was shipped a world away from Freda – to Calgary, to become custodian of the royal properties and the business interests of the Prince of Wales.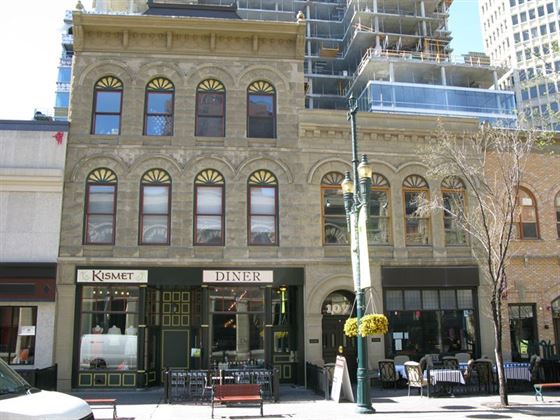 Ward Block 2 (Retrieved from the City of Calgary)
The site of Ward's offices still stands on Stephen Ave. Built in 1898, the rusticated sandstone building is located at 105 / 107 - 8th Ave. SW. Now known as the Ward Block, the building was originally constructed by Senator James Lougheed and housed the Great West Saddlery. Lougheed built two adjacent buildings, the eastern one of which housed Dry Goods Merhant Glanville Ltd. It was, and is sometimes still, called the Glanville Block. In 1911, the two buildings were joined by a sandstone façade and renamed the Ward Block after being sold to William Ward.
William and Freda were divorced in 1931. For sixteen years the affair between Freda and Edward carried on, until the Prince fell in love with Wallis Simpson. In 1996, the love letters were discovered in a suitcase. Some were sold at auction houses for thousands of dollars. William Ward died in Calgary in 1946 and is buried at Union Cemetery. His funeral was held at the Church of the Redeemer.
Currently, the Blue Vinny Diner occupies part of the Ward Block as does Twigs and Company.
---