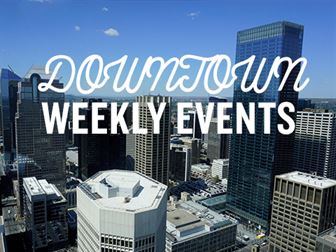 The circus is coming to town! Make sure to check out all the crazy acrobatics in Truck Stop this weekend, and then grab some grub at one of the food festivals that are also gonna be downtown!

TASTE OF CALGARY
August 9 - 11, 2018
Taste of Calgary is the city's most appetizing festival, giving visitors the chance to sample the city's food, beverages, music and other cool things. Discover Calgary's global cuisines from a mix of unique restaurants and beverage companies. Plus get a taste of Calgary's great musicians and, shop at some of the most interesting marketplace vendors in the city.
Open daily from 11 am to 9 pm - Thursday, August 9 to Sunday, August 12, 2018.
Buy sampling tickets for $1 each right at the festival and use them to sample any of the food or beverage menu items. Visit a variety of artisans, entrepreneurs, and interactive activities to add to the fun of the festival.
Admission to the festival is free and includes a taste of Calgary's best musical acts.

SUMMER FEAST
August 9 - 18, 2018
Join us for Calgary's annual dining event, Summer Feast! During this ten-day prix fixe foodie affair, some of the city's top chef-driven restaurants are joining forces to share delicious culinary creations. Take your pick of any three-course prix fixe menu for lunch or dinner, ranging from $20-$45!
Various downtown locations. To find participating restaurants, visit our website.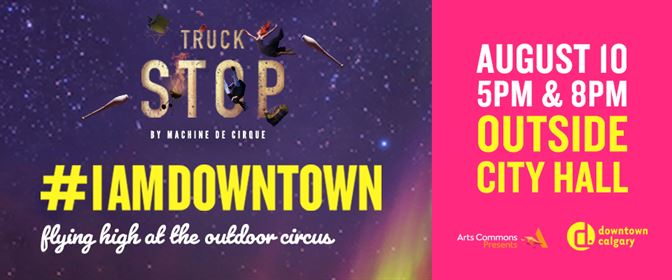 TRUCK STOP BY MACHINE DE CIRQUE
August 10, 2022
A motley group of campers in search of adventure and thrills decides to hitch up their trailer and out across the American continent. With a well-stocked cooler, windows wide open and music blaring, they are all set for an epic odyssey on wheels.
This electrifying Circus by Machine de Cirque takes you on a coast-to-cost tour in under an hour with high flying acrobatics, music and a healthy dose of hilarity.
Brought to you by Arts Commons and the Calgary Downtown Association, this is a FREE show for families and children of all ages.
Showtimes: 5pm & 8pm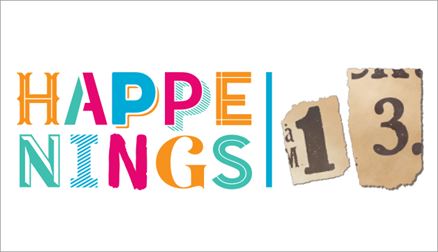 HAPPENINGS 13
August 10, 2022
Happenings 13 at Arts Commons is an experimental art party filled with new exhibitions, installations, live performances, and musical projects. For the summer months, in addition to celebrating the work of our current visual art exhibitors, Arts Commons is putting the spotlight on Calgary's own circus artists!
Inspired by the FREE presentation of Machine de Cirque's Truckstop at 5:00pm and 8:00pm on Municipal Plaza (directly in front of City Hall), Happenings 13 will animate the streets right in front of our building with our own take on the big-top.
Sit back, listen, take part, and be tempted to run away with the circus!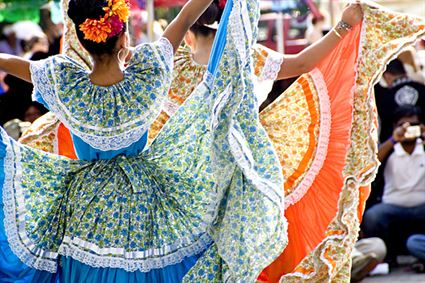 UPCOMING EVENTS
Expo Latino
August 17 – 19, 2018
The annual Expo Latino Festival in Calgary celebrates the diverse culture and heritage of city's diverse Latino population.
Franco Festival
August 18, 2022
Francophone culture from Africa, Europe, Asia, South America and North America is presented through music, dance, food, crafts and many other exhibitions.
Fiesta Filipino
August 31 - September 2, 2021
True to its objective in promoting Filipino arts, culture and traditions, this festival features exhibits, paintings, songs, sports and dances that showcased the richness of the cultural heritage.
Calgary Pride Parade
September 2, 2021
This family friendly parade sees upwards of 60,000 spectators as over 150 entries from community groups, corporations, politicians, churches and public services roll through the heart of downtown.
View more events
If you want to see more events happening this week and the weeks to come, visit our Event Calendar.
Share your event
Have an event happening downtown? We want to hear about it! Either Add Your Event or email us at [email protected]
---