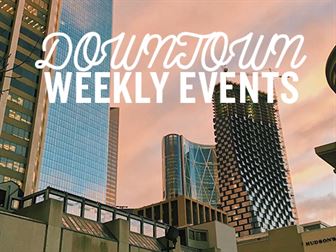 Books, movies, and a whole lot of spook! The New Central Library and the Calgary European Film Festival are both opening their doors this week, and take a look at our Halloween night events!
WEDNESDAY ROOM HALLOWEEN PARTY
October 31, 2021
Every week we celebrate Wednesdays, but next week the party will take on a scary new twist. Join us at The Wednesday Room on Oct 31 for a Shining themed Halloween Party featuring DJ Pump.
Doors open at 9pm. Costumes encouraged.
THE GREAT HALLOWEEN ORGAN SPOOKTACULAR
October 31, 2021
The Great Halloween Organ SpookTacular (also known as G.H.O.S.T.) is returning to Knox for another spooky evening of fun. We are featuring the SILENT MOVIE, The Phantom of the Opera, with Calgary's own Carlos Foggin playing the mighty Knox organ. Mark your calendars for Wednesday, October 31, 7:30 PM. Bring out your costumes, your ghoulish friends and your zombies. Tickets are $20/adults, and $5/child (12 and under). Tickets sold at the door.Co-presented by Knox United Church and the Royal Canadian College of Organists.
NEW CENTRAL LIBRARY GRAND OPENING
November 1, 2021
Be part of the historical opening celebration. Join us for the grand opening of the new Central Library on November 1! The celebrations get under way at 10:00 a.m. and go until 8:00 p.m. Bring the whole family for the opening ceremony and enjoy live music, free tours and hear from special guests.
Did you know a Library membership is free to all Calgarians? Visit calgarylibrary.ca or sign-up in person.
CALGARY EUROPEAN FILM FESTIVAL
November 3 - 9, 2018
The Calgary European Film Festival invites movie lovers to the best of European cinema! The festival is the primary event organized by not-for-profit multicultural organization, the European Cultural Society of Calgary (ECSC). CEFF is in its seventh edition this year, with more presenting partners than ever. CEFF is made possible through the efforts of a group of enthusiastic people, and is now sponsored by 19 European societies and a cultural program through the City of Calgary.
The festival has grown significantly, now running for nine days from November 3 - 11, 2018. Since inception in 2012, its became one of Calgary's most popular events in November. All productions have been nominated for, or have won, international awards. The movies are screened in their respective languages with English subtitles. Films are presented at The Globe Cinema Theatre in downtown Calgary.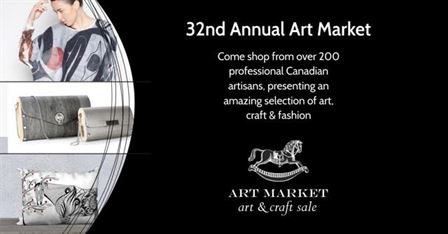 UPCOMING EVENTS
Dracula: The Bloody Truth
November 10 - December 9, 2021
Professor Abraham Van Helsing leaps off the pages of Dracula and onto the stage to tell you, dear theatre-goer: Bram Stoker's novel had it all wrong!
Art Market: Art and Craft Sale
November 15 – 18, 2018
The Art Market showcases an endless selection of top quality, hand crafted pieces from artisans working across a variety of mediums.
OK GO - The Live Video Tour
November 17, 2021
More than a decade after breaking the internet by dancing on treadmills, OK GO's zany, impeccably choreographed act has only grown in complexity – and fun.
3rd Annual Christmas Tree Decorating Event
November 22, 2021
Get into the holiday spirit with The CORE November 22nd from 4pm – 7pm for a special night of live entertainment, Christmas tree lighting, fireworks, and of course, Santa.
View more events
If you want to see more events happening this week and the weeks to come, visit our Event Calendar.
Share your event
Have an event happening downtown? We want to hear about it! Either Add Your Event or email us at [email protected]
---