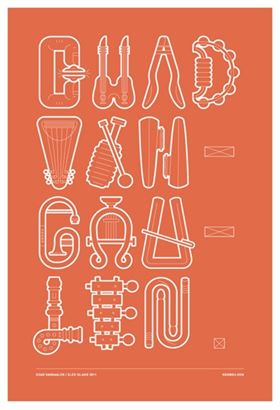 On June 21st, Sloth Records played host to the Sled Island/C1RCA Poster Show. This annual event has been taking place for 5 years and showcases an unique collection of posters for the Sled Island headliners, all of which were created by some seriously talented local artists.
If you missed the event, but would like to grab a poster for one of your favorite bands, fear not! They will on display at Sloth Records until June 25th. They will also be on sale for $20 each at the featured bands shows during the festival.
Sled Island is an annual four-day independent music and arts festival in Calgary, AB. This year's festival runs from June 22-25, 2011 and will bring together over 200 artists and bands in more than 25 venues throughout the city. To check out the line up and find out more, click here.
Related Posts
---