Looking for something uniquely tasty this holiday season? Here are a few ideas to get your taste buds dancing. There's something for everyone!
For the Stocking
It's not too often a sign on the street will stop me in my tracks and make me pop into a store to investigate, but seriously, how could you walk away from this one?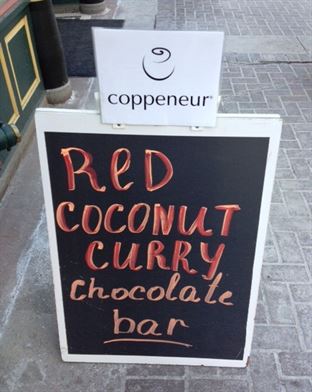 While red coconut curry chocolate may not be your first choice for a flavor combo, Coppeneur on Stephen Avenue, has many different beautiful artisan chocolate bars to choose from including pink peppercorn & lavender. They also have more traditional standbys like pralines and truffles, and melt in your cup hot chocolate sticks.
For the Pre-Christmas Get-together
Join ISES Calgary at Devonian Gardens on Tuesday, December 10th for "Food 2014 – What's HOT (& What's NOT)" with John Gilchrist.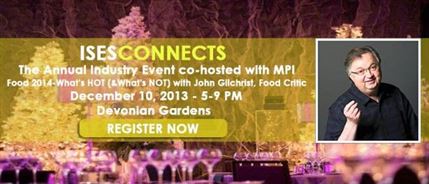 Calgary's foremost authority on food will be there to talk about upcoming food trends, focusing on local movements such as "hyperlocal food," farmers' markets, beer halls and the return to pickles and preserves. You will also get to enjoy a creative culinary experience from a variety of ISES Calgary caterers. Donations of non-perishable food items will be accepted on-site for the Calgary Food bank.  More details here.
For the Office Party
Not sure when Sunterra started making macaroons, but they sure caught my eye recently.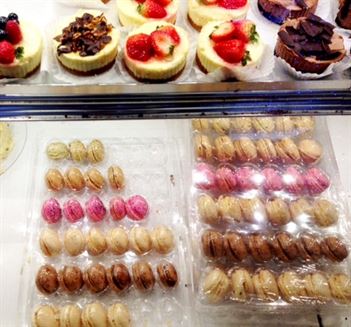 If you don't have time to bake your own, no one will mind if you bring these delicate bites of heaven to the party!
For the Brit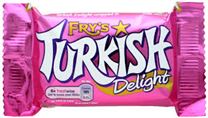 Know someone craving a taste of the homeland? With a specialty shop, like A Good Taste of Britain in Eau Claire Market, you can make their wish come true.  They have a large assortment of candy, like Fry's Turkish delight chocolate bars, other food items like Heinz Tomato Soup, souvenirs, soft drinks, newspapers and more.
For the Budding Chef
The SAIT Culinary Campus in Downtown Calgary will be offering a special Cookie Exchange class on Saturday, December 7th, and a number of other great classes like "Tour the World," "Cooking Fundamentals", and "Cooking Classes for Couples" in the new year. More details can be found here.  They are also currently booking Christmas parties, if you're looking for something a little outside the box for this year's office party.
For the Secret Santa
Sometimes the winter weather just calls for a cozy cup of tea, and DavidsTea on Stephen Ave has some amazing new holiday flavours in store.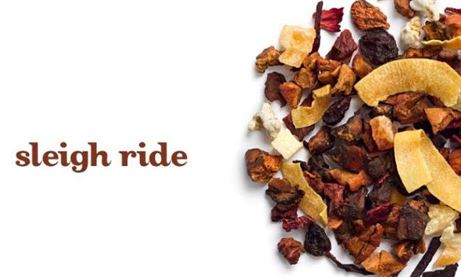 One of them is Sleigh Ride, brimming with apple, hibiscus blossoms, candied pineapple, candied papaya, beetroot pieces, cinnamon stick pieces, raisins, coconut, roasted almonds, and popped rice. It is divine!
For the Kitchen Klutz
Love Christmas dinner, but don't love to cook?  Don't panic, there are options!
The River Café has several choices for in-house festive dining, and they can also do a traditional turkey dinner for you to serve in your home complete with brown butter mashed potatoes, brussels sprout leaves, miso-glazed Beck Farm carrots, sugar pumpkin sticky toffee pudding. Yum!  More details here.   Sunterra also offers up turkey with all the fixings to go.  More details here.
For the New Year
How about an IOU for a very special culinary experience at next year's Big Taste, Calgary's Dining Festival, which runs from March 7-16, 2014.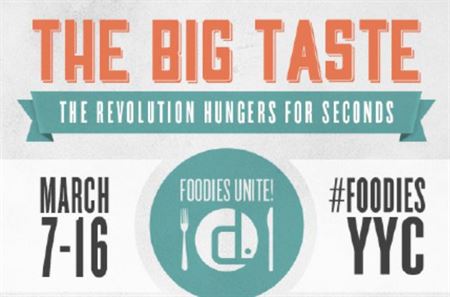 Some popular events, like the long table brunch at Home Tasting Room will be back bigger and tastier, along with some new secret events in the works.  Tickets will go on sale in February.  To be the first to know when and where, be sure to sign up for The Big Taste newsletter here.
For those Less Fortunate
The Calgary Drop-In and Rehab Centre serves approximately 3,500 meals a day, 365 days per year, and they are always in need of volunteers to assist with this to make sure everyone gets a meal.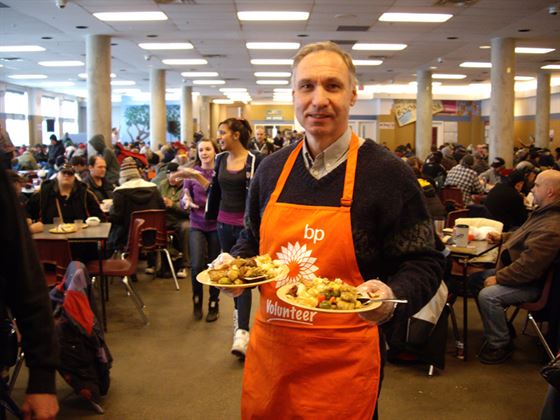 It is a very special thing to be able to selflessly help another person and give back to your community. More details on how to participate can be found here.
We hope you enjoy all the season has to offer!
---