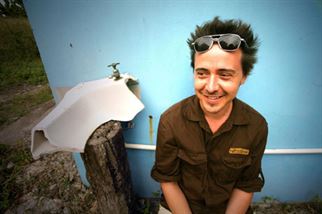 Over the next two weeks, the top picks for your best downtown Calgary concert bet are both ground-breaking Canadian musicians.
Danny Michel brings his innovative musicality and passionate viewpoint to a solo performance at the Glenbow Museum gallery space.  He's been called one of this country's undiscovered musical treasures, but with his song Feather, Fur and Fin having recently won the David Suzuki Foundation's Playlist for the Planet contest, he's starting to gain a whole lot more attention.   A multiple Juno Award nominee, including a 2004 nomination for Best New Artist, Danny Michel brings an increasingly wide world view to his music.  His latest album was recorded in Belize, where he invited fans to share a behind the scenes view of the recording process.  He frequently invites fans to participate in remixes of his tracks, forging an intimacy that surpasses the usual performer-audience divide.
Plus Danny Michel will be sticking around the Glenbow Museum as one of the guest curators for the provocative exhibition Edward Burtynsky: Encounters.  Don't miss this show!
Danny Michel
Glenbow Museum gallery space
Fri, Feb 24/12
7:00-10:00pm
tix $20, $18 for museum members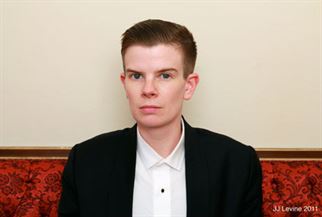 Rae Spoon, country heartbreaker turned electronic musician, makes a triumphant return to Calgary for an all-ages show at the Local Library in the sanctuary of Central United Church.  Long-listed for a 2008 Polaris Prize and nominated for two CBC Radio 3 Bucky awards in 2010, Rae is an intimate and soulful musician whose grassroots following grows increasingly stronger with each album.  With Calgary's wunderkind producer, Lorrie Matheson, lending his vision on the two most recent albums, Rae's transformation to electronic artist gives us a world where we dance away our heartbreak.
Rae Spoon will be joined by Calgary bands Geist and Extra Happy Ghosts, making this a feel-good  and inclusive homecoming that you don't want to miss.  Check it!
Rae Spoon with Geist and Extra Happy Ghost
Local Library - Central United Church sanctuary
Tues, Feb 28/12
8:00pm
all-ages
---