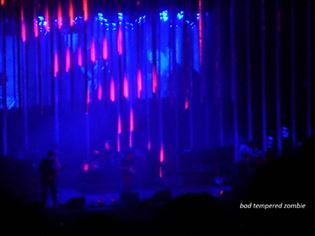 With March going out like a lamb, and with Easter bunnies and zombie Jesus running into the fools of April, it's a confusing time of year. Time to focus our thoughts with a little musical therapy.
After all the chocolate that went down this past weekend, your taste buds could no doubt use a palette cleanser. Why not start with a tasty musical sampler? The TransCanada Alberta Music Series, running from Wednesday April 3 to Saturday April 6, showcases some of the freshest musical talent this province has to offer.
Wednesday's folkroots session features Lucky Sonne, PEAR, and Leroy Stagger; Thursday's indierock night has Jon Gant & His Band, Anita Athavale, and Chris Gheran taking the stage, Friday's mixtape session showcases the Jessica Jalbert Band, the Mountaineer, and WiL, while Saturday's popart session wraps thing up with jocelyn & lisa, Boreal Sons, and Nuela Charles.
All shows are at Epcor Centre's Engineered Air Theatre at 7:30PM. Tix are a steal at $18 for a single night and $54 for a four-day pass.
Just down the hall at the Jack Singer, Canadian violin superstar James Ehnes joins the Calgary Philharmonic Orchestra to present The Passion of Russia on Friday April 5 and Saturday April 6. The fiery musical interpretation of Dante's Inferno begins at 8PM, with a pre-concert chat (ask him to play The Devil Went Down to Georgia) each evening at 7:10PM. Tix range from $19-$87.
American funk metal band Clutch roars into Flames Central (219 8 Ave SW) on Friday April 5, with not one, but two, opening bands - Orange Goblin and Lionize & Kyng. Bring on da noise. Tix are $32, with doors at 7Pm, 18+.
If old rockers are more your style, head back to the Jack Singer on Sunday April 7 for Randy Bachman's Vinyl Tap tour: Every Song Tells a Story. With stories inspired by his CBC radio show of the same name, the former Guess Whovian and Bachman Turner Overdriver will take the audience on a tour of his personal musical history. Doors at 7PM, with tix going between $25 and $65.50.
Jazz chanteuse Holly Cole brings her sultry style to Theatre Junction Grand (608 1 St SW) on Tuesday April 16 for a night of smart and seductive vocal magic. Catch the smoke at 8PM, doors at 7PM. Tix are $46.50.
Detroit proto-punk garage band Death will play an aggressively funky set at the Palomino Smokehouse (109 7 Ave SW) on Friday April 19, as part of the official after-party for the screening of the documentary A Band Called Death at the Calgary Underground Film Festival.  The Invasives will start things rawking that night.  Advance tix $20.
On Saturday April 20, Vancouver trumpeter Brad Turner joins the Calgary Creative Arts Ensemble for a performance at Central United Church (131 7 Ave SW). The ensemble's concert season is being financed through InvestYYC, which allows the group to keep ticket prices at rock bottom ($10-$25). Show at 7:30PM.
More trumpet! Jazz trumpeter Hugh Masekela will fill the Jack Singer with funk, soul and be-bop on Thursday, April 23. Catch one of South Africa's most renowned musicians as part of the acclaimed BD&P World Music Series. Tix range from $35-$55, with pre-show at 6PM and concert at 7PM.
Bring it on home with Calgary's own Dojo Workhorse at the Palomino Smokehouse on Saturday April 27, as part of Untapped Alberta: Alberta's Homegrown Music Series. The Workhorse ("Dojo" to their friends) will be joined on stage by fellow homegrown Albertans Clinton St John and Jessica Jalbert. Doors 9PM, show 10PM, 18+.  Tix are a measly $10.
With celebrations of authentic Alberta talent bookending the month, and a whole lot of musical goodness jammed in between, April is going to be a very good month for live music downtown Calgary.
---