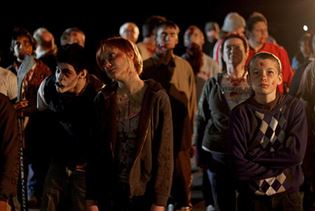 Don't be surprised if you see any zombies or other fictitious monsters/villains roaming the streets of downtown Calgary. With the 2012 Calgary Comic & Entertainment Expo taking place over the weekend, you may as well set your face to 'stunned' as costumed heroes, villains, monsters and robots will be making their way through town on their way to the Expo.
Although conventions of this sort are a relatively new phenomenon, there are traditions that have popped up as a result. Costume contests have quickly become one of the most popular events at conventions, and participants with elaborate costumes may travel from afar to compete. This has created a need for different levels of competition: novice, journeyman or master, as well as including a 14-and-under/family category.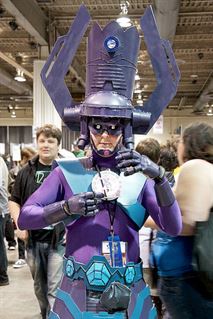 Thursday, April 26th will see a number of costumed convention goers around town. There will be a zombie scavenger hunt taking place between 5:30 and 7:30 pm, which begins in Olympic Plaza and makes it's way north to Prince's Island Park. Contestants of the scavenger hunt will gather important clues and items that will come together to form a zombie survival kit. Before being crowned the winner, contestants will compete for the prize while being pursued by zombies. The event is being held to promote the Calgary film The Dead Mile, which is being screened at the Expo.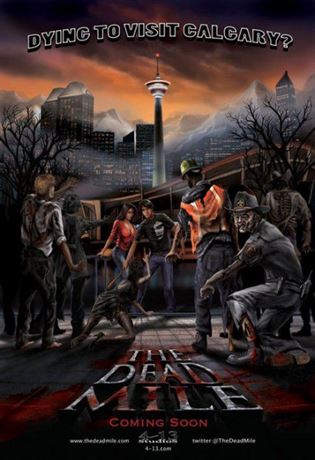 Thursday night will also host two separate costumed events at downtown bars. The Distillery and Ceili's will be packed with adults who are determined to prove that costumes aren't just for Hallowe'en. Ceili's will be host to a "Comic Book Villains" party and The Distillery will host a number of bands for the horror-themed "Metal Mayhem" party. Both parties will feature great food and drink, music and expo prizes. If you didn't get a chance to pick up tickets for the Star Trek EXPOsed event, then you may be in luck as tickets and other prizes will be raffled off at each party. For more information check out the website.
Another interesting tradition that has cropped up from conventions is Filk. Much like folk music, which originated in the telling of traditional stories to song, filk tells Sci-Fi/Fantasy themed stories in the form of song parodies. This year the Palomino is hosting an event that will crown a filk champion. The filk contest starts at 4pm on Saturday, April 28th. More information is available on the website.
---