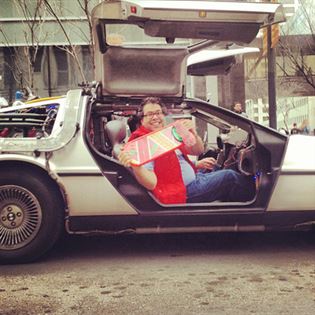 THIS POST IS ABOUT THE 2013 PARADE. click here for the 2016 Parade of Wonder on April 29th, 2016.
Downtown Calgary's first ever POW! Parade of Wonders marched and rolled it's way through the city today, and judging from the tweets, pics & videos (not to mention all the smiling faces) the event was a huge success!
Close to 400 participants made their way down Barclay Parade (3rd Street) and Stephen Avenue (8th ave) decked out in an amazing array of cosplay. Ranging from comic book heroes to the many iterations of Dr. Who (and everything in between), the parade really was a sight to be seen. Here's a recap of some of our favourite tweets and pictures from Instagram. Please enjoy, and we'll see you next year!
---