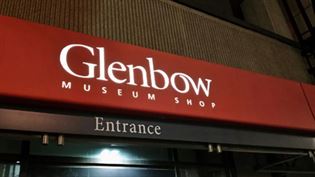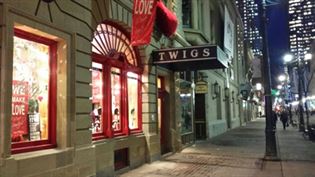 With remnants of Christmas still whirling around in your brain, you may be suffering from a bit of a shopping hangover. Nevertheless, if your family is similar to mine, everybody decided to be born in January and the shopping must go on. So, you must reprise your role as the ultimate shopper and find that gift that demonstrates thoughtfulness. That can be a challenge at this time of year – so, here are some suggestions on where to find some unique gifts.
The Glenbow Museum Shop (www.glenbow.org/visiting/shop/), located at 8th Avenue and 1st Street SE, has a collection of items not commonly found in other stores, including unique art and history books, toys, desk accessories and one-of-a-kind jewellery. While you don't have to be a member to shop there, membership does qualify you for a discount. If your loved-one inexplicably doesn't desire more "stuff" (who doesn't like stuff?), then perhaps a gift of a Glenbow Museum membership is in order.
Twigs (www.twigs.ca), located at 121-8th Avenue SW, is a super-fun store, chock-a-block with jewellery, home and garden decorations, a vast selection of night lights, bar accessories and birthday accoutrements. There is so much more and I could go on, but Twigs is a store you must see for yourself. They even do floral arrangements. What is also great about Twigs, is that as the holidays and seasons change, so does the selection. If you are looking for a Halloween gift, Twigs has it – just watch out for spiders as you step into the store (fake spiders of course and so much fun). If you want to give a gift with a Christmas theme, a Christmas tree night light is both decorative and functional. The second level of Twigs houses a collection of clothing and accessories, including scarves, fascinators and multitudes of unique handbags. These are perfect for your fashionista friends and family.
Billy's News, located at 112-100-7 Avenue SW, has something to satisfy any reader. The shelves are stocked full with publications from around the world and cover a wide range of interests. You can find a magazine on yachting for the sea-lover or a Walking Dead publication for the zombie-lover. If somebody wants to read about it, Billy's News has it!
Cherrie's Gifts, located at 140-131-9th Ave SW, also offers a wide selection of gifts and specialty items. You can shop for individuals of all ages and tastes with one stop at Cherrie's Gifts. At Christmas, I found a stuffed teddy bear backpack for a wee one, a brightly colored makeup bag for a female relative and a witty poster for a beer-lover. They also carry picture frames, pyjamas, salt-and-pepper shakers, clothing and a good array of other merchandise.
If you aren't currently shopping for a gift, don't forget that Valentine's Day is lurking around the corner! Perhaps you can get an early start.
---