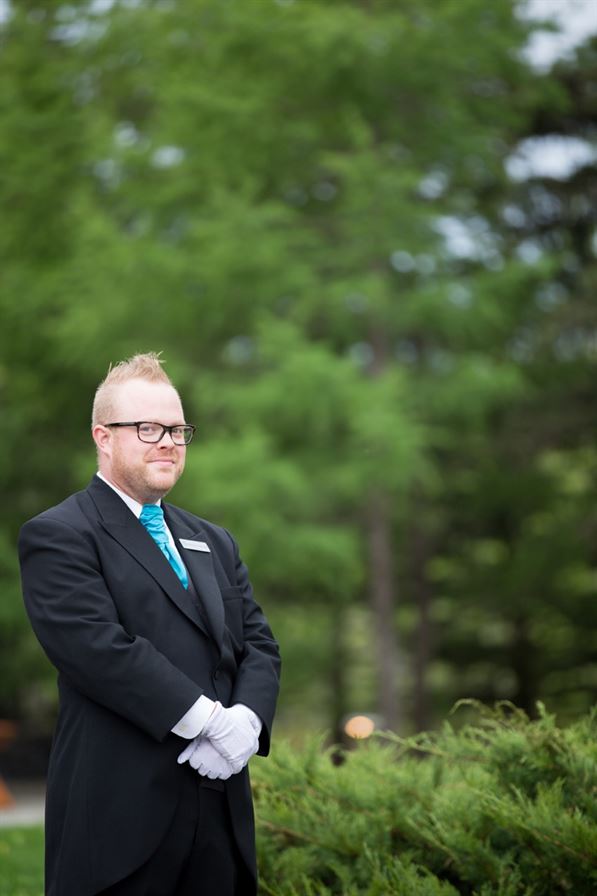 Ever wonder what it might be like to have your own butler? Join us on Wednesday, July 8 to find out!
Put on your fascinator and Alexander McQueen because Downtown Calgary is hosting a British Garden Party. Come on down for a posh picnic with special guests from the British Consulate-General Calgary and Butlers from Azuridge Estate Hotel.
We'll be dining in style at Harley Hotchkiss Gardens from 12:00-1:00pm for our 3rd Pop-Up Picnic of the season, so bring your own lunch and enjoy the surroundings of this beautiful park in the middle of the city.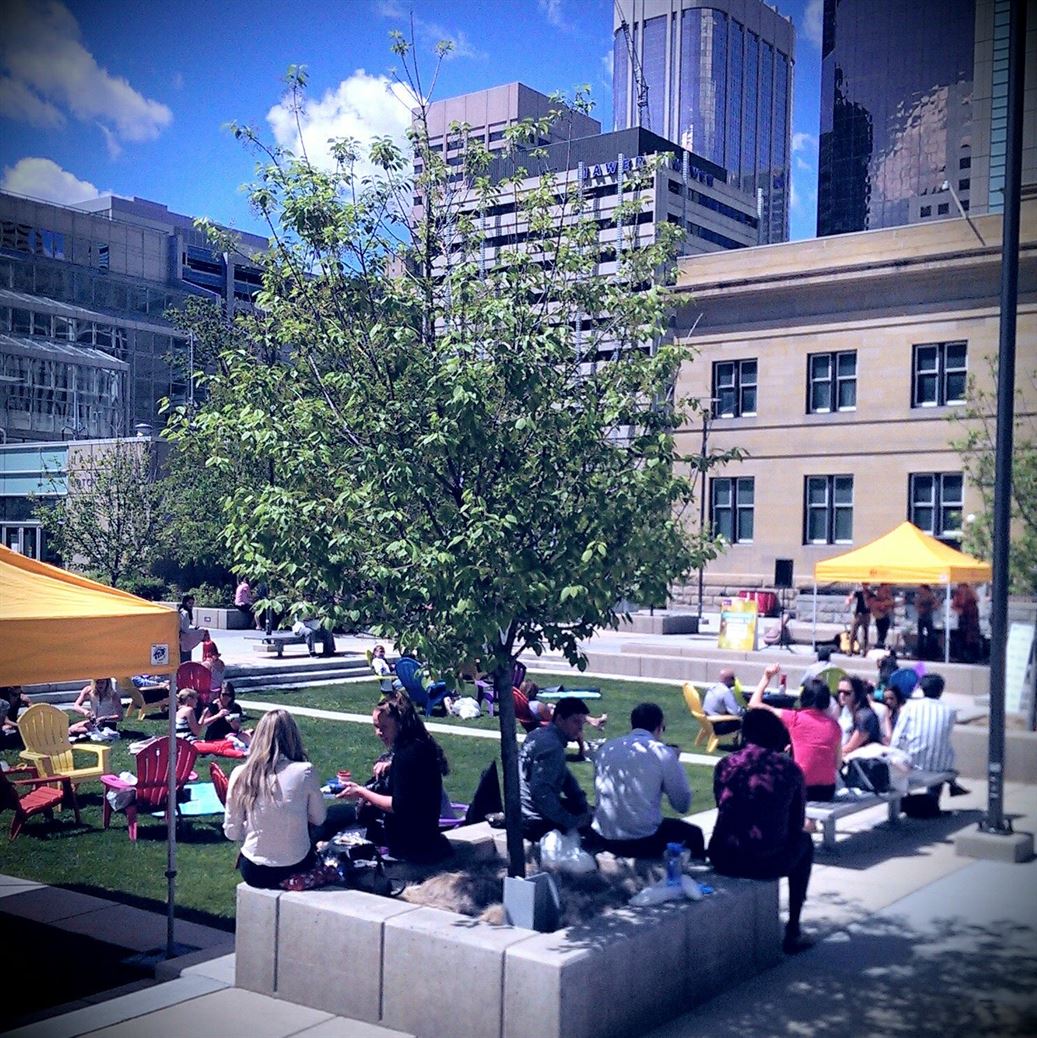 Attendees will be treated to scenes from The Tempest by actors from Theatre Calgary's Shakespeare by the Bow, and the British Consulate General will be handing out British themed swag and information about Great Britain.
There will also be a number of other folks set up on site, including:  Alberta Beverage Containers Recycling Corp, City of Calgary Bike Ambassadors,  Calgary Chess Club,  Tropic Pops selling popsicles, ONE18 Empire, picnic games, and more!
Want to make this picnic lunch party one to remember? Here are a few tips from the one and only Jimmy-Lee Vennard, Director of Butlers at Azuridge in Priddis:
1)  Always bring items that are fresh and can't go bad by not being in a fridge.
2)  You can freeze your juice boxes and water bottles ahead of time and place them into your picnic as they will also act as an ice pack. They will be melted   and cool for your refreshing enjoyment by the time you are ready for your lunch.
3)  I like to use mason jars for certain items. For example you can put your salad and or snack mix into a mason jar and this way you can eat right out of it, put the lid on and you can transport it back in your basket without other items getting dirty.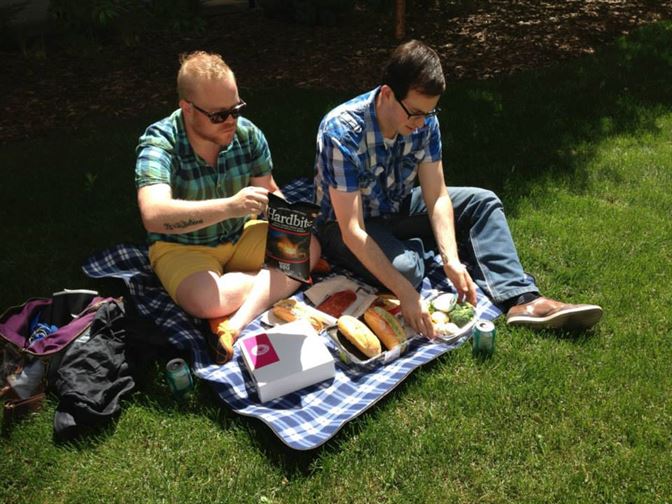 4)  Theming your picnic can also be fun. Kids love going on a Teddy bear picnic and others like going to British Garden Parties. Picking a theme can be fun and then you can try and match your food items to that theme. For example, British Garden Party makes me think of cucumber sandwiches, tea, pastries, etc.
5)  You can go on a picnic any time of the day. Most people consider it a lunch time afternoon activity, however I'm a fan of early morning picnic's or later in the evening. This way you can enjoy both the sunrise and/or the sunset.
6)  These are just a few tips… But most of all – HAVE FUN & ENJOY YOUR PICNIC!
For more information on our upcoming Pop-Up Picnic schedule click here.
---