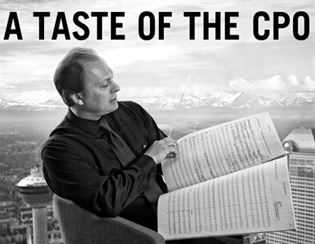 The Calgary Philharmonic Orchestra celebrates its 60th Anniversary Season in style this year. From pop hits to classical masterpieces, the Orchestra is stretching its musical muscle in every genre. There's no better concert that highlights this repertoire than A Taste of the CPO this Thursday, September 17. Each song played during the concert showcases future concerts to come in the Season. Here are some pieces you will hear on Thursday and when you can catch them again in the 2015/2016 Season:
John Williams – Theme from Jurassic Park
Blockbusters like Star Wars, Harry Potter and Jaws have John Williams to thank for their epic score. Some of the most recognizable soundtracks from Hollywood are even more epic when performed live a whole Orchestra! Experience the theme from Jurassic Park again at Carnival of the Dinosaurs with Jay Ingram on May 1, part of the Symphony Sundays for Kids series.
Brahms' Symphony No. 4, Op. 98 E Minor (Mvt. 1)
In 2015/2016, the Calgary Phil pays tribute to Johannes Brahms, one of the Orchestra's favourite composers. Classical stars like Inon Barnatan, Angela Hewitt and Simone Lamsma will visit from February 18-27 to pay homage to the famous German composer.
Hendrix – "Purple Haze"
A classic hit from the preferred guitarist of college students worldwide is performed with a symphonic slant. This is the only time this Season the Orchestra will perform this piece. You can hear it again on April 15 when the Grammy®-winning Turtle Island Quartet presents hits from Electric Ladyland. (The Orchestra will not be performing at the April 15 concert).
Grieg – "Morning" and "In the Hall of the Mountain King" from Peer Gynt Edvard Grieg put Norway on the classical music map thanks to his Peer Gynt suite. More selections from the suite will be performed at Arctic Tales: Peer Gynt & Northern Lights on November 13, where you can also expect to see stunning videos of the aurora borealis captured by José Salgado, Emmẙ®-nominated astronomer, experimental photographer, visual artist, and public speaker.
Andrew Lloyd Webber - "Memory" from Cats
You'll want to sing along to all your favourite Broadway hits on January 15 & 16. From Phantom of the Opera to Les Misérables, stars straight from New York will be on hand to deliver the hits.
---