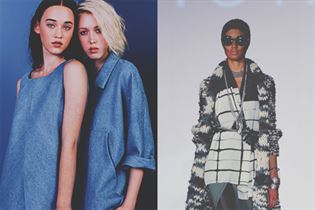 Big news for fashion lovers - especially those who love supporting the incredible local talent that exists right here in Canada. PARKLUXE is back for their 2015 show! This year, the luxury art and fashion show is presented by Bankers Hall and is featuring some of Canada's premiere high end fashion designers and artists.
Designed to connect Calgary's sophisticated fashion and art lovers with the amazing talent that produces it, PARKLUXE brings together a diverse and immensely talented group of individuals.


If you haven't experience PARK events in the past, you are truly in for a treat. Each ticket that you purchase goes directly back to funding other PARK initiatives such as PARKSALE (Annual outdoor artisan market), PARKSHOW (Emerging Art and Fashion Show), PARKSHOP (Pop-up shops featuring PARK affiliated artist and designers), and the Emerging Artist & Designer Forum. Supporting creative culture and independent designers and artists is what will keep pushing Calgary further and further into a place that fosters a strong art and design scene. It is so simple to be a part of this! By attending PARKLUXE 2015 presented by Bankers Hall, you will also have the opportunity to shop our featured designers, learn about local Canadian talent and network with the city's fashion elite. It is kind of a win-win-win!
In case you want to check out the talent ahead of time, these are the noteworthy designers that will be sending their creations down the runway this Saturday:
Tickets are still available (and they come with some sweet perks on the side!) so head on over to their website to scoop some up for your squad. It is a not-to-be-missed event!
---