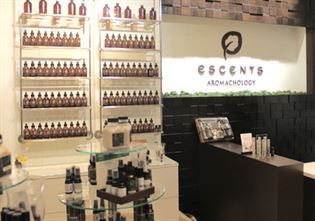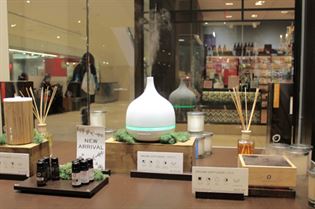 A new shop has opened up at The CORE and it's main objective is to educate the public about the health benefits of aromatherapy. Escents Aromatherapy is a Vancouver-based company that was founded in 1992. Since then, the company has expanded to over 60 locations worldwide including The CORE as one of their most recent openings.
With a focus on providing natural essentials for the body, mind and home, Escents is also known for their first-to-market custom blending experience. Every customer that walks through the door can experience choosing the scents and essential oils for their custom product based on their needs and likes. There is a whole range of products available to customize from spritz-on deodorant to rich and creamy body butter. Each customer will be on file with their exact recipe concoction so that they can replicate again and again when they run out of product.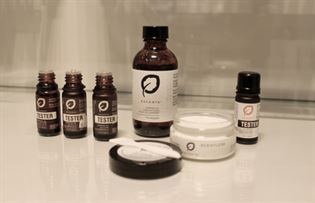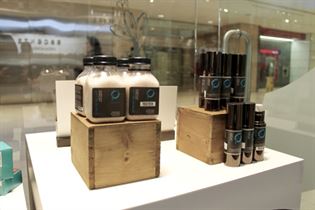 I stopped into Escents to try out their customization process and had an incredible time picking out the blends for two different products. I went with their creamy and moisturizing body butter with their and their Almond Body Oil with Frankincense, Rose and Jasmine. To create both products it was only a five minute wait however there is so many beautiful products to browse through while you wait the time actually went by very quickly.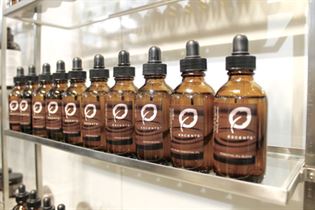 Essentials oils have many uses for daily life - whether you are dealing with stress, the sniffles or just want to introduce a calming fragrance into your home. Using essential oils Escents creates unique blends that help to aid sleep, reduce stress, combat cold & flu and increase energy. The helpful staff at The CORE location will gladly help you find the essentials oils that you require. Pick up their AromaLiving Handbook (only $2) for the full scoop on how to introduce aromatherapy into your life as well great recipes and methods for natural remedies.
Visit Escents Aromatherapy: Unit #170 - 317 7th Ave SW - Main Floor of The CORE Shopping Centre
---