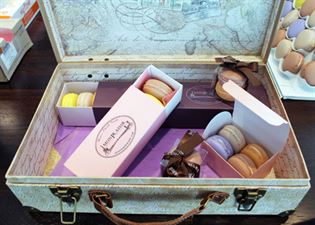 Sweet toothed citizens, take note. There is a new French + Belgian patisserie in town and it happens to be located conveniently close to your office. Monplaisir Delicacies just opened its doors at the CORE Shopping Centre on the fourth floor. Not only are they overflowing with delicious macarons and Belgian chocolates, but they also offer a very special service that can definitely make the work week a lot sweeter.
If you place an order before 11am you will get your order delivered to you (at your home or office) on the very same day. Currently, this offer only applies to the T2P postal code area but in September they are expanding their delivery options to all of Alberta and Saskatchewan - meaning you can brighten someone else's day with a package filled with some delightfully coloured macarons.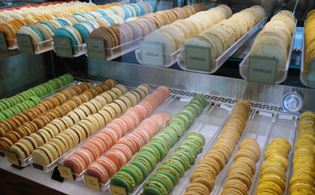 The dessert possibilities are endless at Monplaisir - even in their tiny little shop at the top of the escalators. Immediately, the macaron pyramids catch your eye, practically begging to be taken home. With so many flavours to choose from it might hard to decide on what you'll choose for your fancy afternoon tea.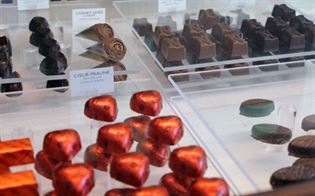 Maybe nougat or Belgian chocolates are more your style. Indulge in some of these beautiful and sweet treats - each of them dressed up perfectly in an exquisite gift box or wrappings. Not only do they come individually (in case you just need an afternoon pick-me-up with your latte) but they also are available in bigger packages if you feel like sharing with your co-workers.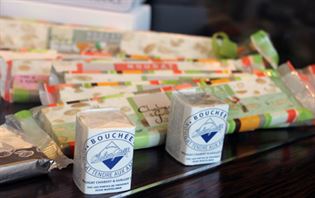 And the best part of these scrumptious treats? They are completely gluten-free and animal gelatin free! Now you know what to pick up for your gluten-free and vegan friends for their birthdays and special occasions. It is a win-win for everyone, so get in there and pick up some treats!
Visit them:
Monplaisir Delicacies
The Core Shopping Centre
4th Floor (next to Tim Hortons)
---