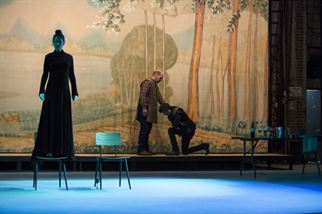 Richard Maxwell and the New York City Players bring from New York City to Calgary their critically acclaimed ISOLDE, presented by Theatre Junction GRAND from February 10 - 13, 2016. 
ISOLDE is inspired by the legend of Tristan and Isolde. In his play, the marriage of Patrick and Isolde appears happy. Patrick is the owner of a successful construction company and Isolde is a star actress, although she finds herself increasingly unable to remember her lines. When she decides to build her dream house, her husband is eager to help, although the project is jeopardized by Massimo, an award-winning architect whom Isolde hires.
Each character in this modern, but timeless, love triangle brings different perspectives and opposing ideas: Massimo is a fantasist, Patrick a pragmatist and Isolde is caught in the middle where their conflict reflects the turmoil of her own condition.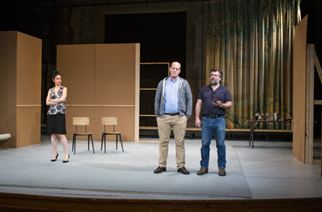 Considered one of the most adventurous theatre artists that America has produced in decades, director, playwright and Guggenheim fellow, Richard Maxwell, has presented his work in over sixteen different countries winning two OBIE awards for separate works. Now as artistic director of the New York City Players, he has transformed the company into one of those rare theatres that subvert from within the conventions of American theatrical realism to create a theatre of the real, dominated by the performative dimension of dramatic art.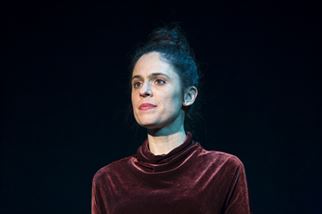 We sat down with Mark Lawes, Artistic Director of Theatre Junction, to find out more about the show and Maxwell's work. 
Why do you think it's important to have this show in Calgary?
Richard Maxwell is one of the leading theatre artists of his generation who is recognized internationally for his writing and his specific aesthetic and in the way he works with his actors.  Presenting Maxwell is in line with my curatorial view on the NYC theatre scene following Theatre Junction presentations of Anne Bogart's SITI Company, The Team, Temporary Distortion, and Young Jean Lee.
What can audiences expect?
Isolde is based on the classic myth of Tristan and Isolde, a story of impossible love, but flipped into the 21st century.  His take on this myth is at once very funny and profound.  In terms of form I would classify the work as a drawing room tragicomedy with a contemporary twist.  Somewhat of a Trojan Horse, as it appears traditional on the surface with a surprise inside.
Why is Richard such a powerhouse in the theatre world? How/when did you discover the company/Maxwell's work? 
I first met Richard in Paris in 2012 while I was in residence there conceiving a new work of my own. I saw Maxwell's Neutral Hero at the Pompidou for the second time and was wanting to bring this show to Calgary which never came to fruition. Since then, I have been looking for an opportunity to present his work at Theatre Junction. Maxwell is a great thinker and fiercely rigorous. He has his finger on the pulse of the American Dream and all the contradictions that that implies, and perhaps through his work he is searching for the emergence of a new mythology.
Why should everyone in Calgary see Isolde?
To have the opportunity to see Maxwell's work in North America, let alone Calgary, is extremely rare.  Like many American (and Canadian) artists working outside of the regional or commercial system you have to go to the major centres of New York, Paris or Berlin. So, run to this one, it may be your one and only chance to witness one of the the great theatre makers of our time.
Tickets are on sale at theatrejunction.com or 403.205.2922. 
---