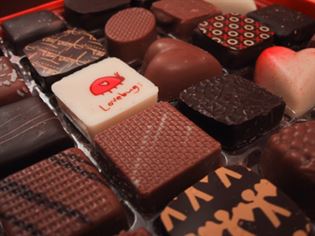 The day of love is coming soon! Landing on a weekend this year, the weekend of February 14th is your chance to spend some time with the one you love in Downtown Calgary. Here's a list of some great downtown valentines day events:
Cookie Decorating with SAIT Culinary Campus - Feb 12th, 2016
Join us and the SAIT Culinary Campus for a noon-hour cookie decorating event. Located on the Plus 15 between Bankers Hall and the CORE shopping centre you can get a free cookie and decorate it on your lunch-hour. Bring your sweetie and decorate as a couple, or exercise some self-restaint and save your cookie for your special someone. 11:30am to 1pm
The Garter Girls with Mr. Gorgeous - Feb 12 & 13, 2016
For something a little different, try a Garter Girls burlesque show at Arts Commons. Featuring legendary burlesque performer Mr. Gorgeous, this show goes beyond the typical Valentine's Day event to something more sensual. Definitely not for the faint of heart, this show provides a high-energy burlesque experience!
Romeo and Juliet & Rachmaninoff with Pavel Kolesnikov - Feb 12 & 13, 2016
The Calgary Philharmonic Orchestra will be joined by Honens Prize Laureate Pavel Kolesnikov for a special romantically themed presentation at the Jack Singer Concert Hall.
Hungry for love? Pamper your taste buds with these dining suggestions:
Be sure to sign up for our Downtown Calgary Events Newsletter as we are hoping to announce something to make Stephen Avenue a bit more fun and romantic on the weekend of Feb 12th.
---