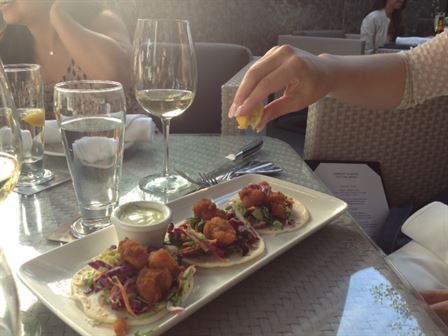 Pictured:  Crispy Lobster Tacos
If you're looking to take advantage of The Keg's Lobster Summer menu, their 4th Avenue SW location has a beautiful patio that's the perfect place to enjoy your feast.
The Lobster Summer promotion runs until August 28th, and they have a delicious selection of dishes made with succulent lobster, fresh from the Canadian North Atlantic.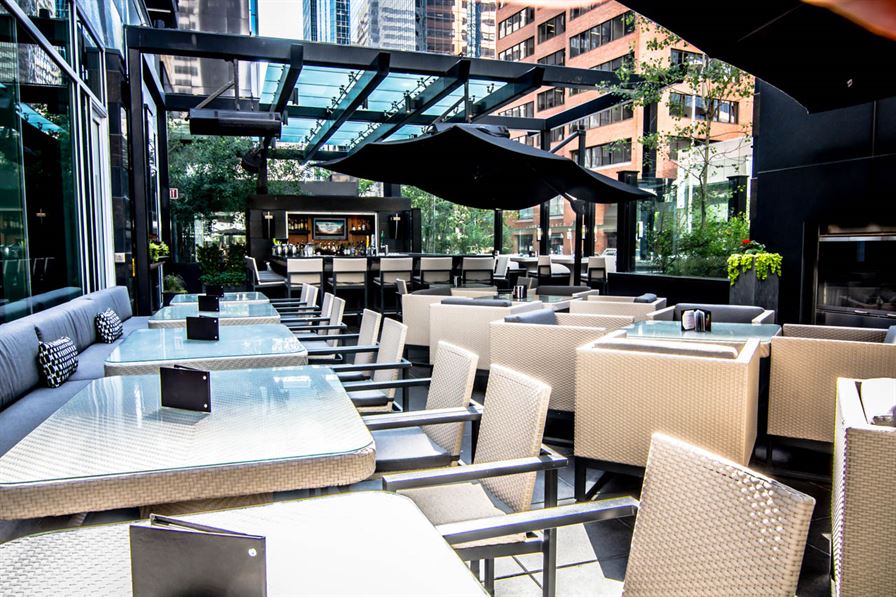 Starters include Lobster Gratinée, which is oven-baked lobster with garlic, herbs and melted Monterey Jack and cheddar cheeses. They also have Bacon Wrapped Lobster, Atlantic lobster wrapped in Applewood smoked bacon, with a zesty martini cocktail sauce.
The casual plates include Crispy Lobster Tacos, tossed in crispy rice, golden fried lobster on warm tortillas with cabbage slaw and cilantro. So tasty!
No patio session is complete without a fancy cocktail or a glass of wine. My favourite on their summer cocktail menu is the Rosemary Gimlet, made with Hendrick's gin, limoncello, lemon juice, and fresh rosemary. Delightfully refreshing, plus it comes with a massive ice cube to keep it cool on those hot summer days.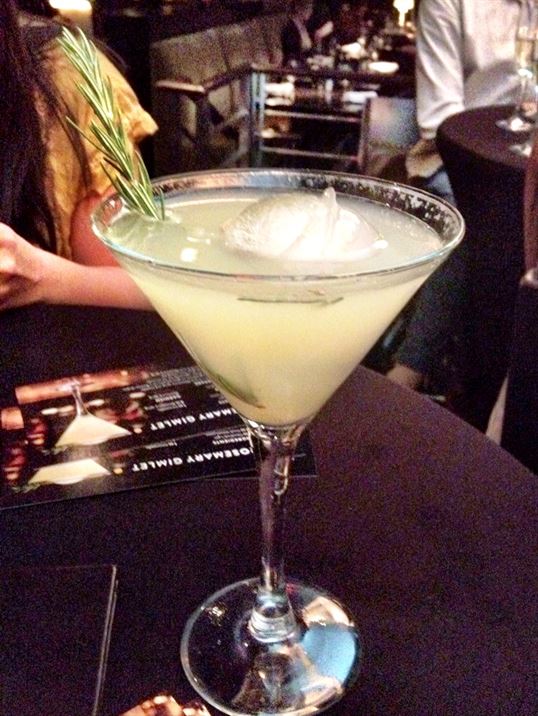 Another lovely option is the Steller's Jay Brut by Sumac Ridge. If you love bubbles, this is an excellent pick with flavours of white peach and citrus.
The main courses on offer include Lobster Sirloin, a sirloin topped with lobster, shrimp, scallops and asparagus spears, finished with a lobster velouté sauce.
I partook in the Steak and Half Lobster, and it was such a treat! It came with a juicy half lobster, which was immediately soaked in butter and devoured, and a tender sirloin steak. The mains all come with your choice of baked potato, roasted garlic mashed potatoes, fries, twice baked potato, Asiago rice, and mixed vegetables.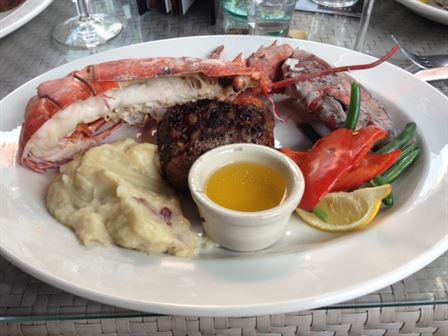 Pictured:  Steak and Half Lobster
If all you really want is lobster, you can do that too with the their Lobster Tail Dinner, which is a large Atlantic lobster tail, served with your choice of accompaniment. Or, the Whole Atlantic Lobster - two pounds of gloriously sweet, fresh lobster!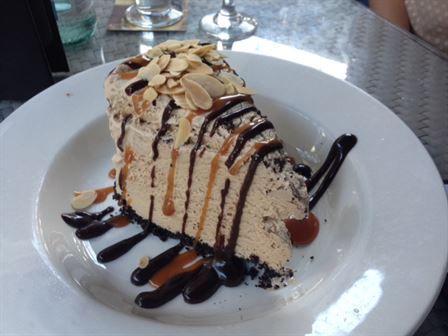 Pictured:  Billy Miner Pie
If you've still got room do yourself a favour and order up some of The Keg's famous Billy Miner Pie. You won't regret it this decadent dish of mocha ice cream on a chocolate crust with hot fudge, caramel and almonds. The perfect dessert on a hot day!
If you'd like to keep up with The Keg's offerings, you can check them out on social media:
Twitter: @TheKeg Instagram: @TheKegSteakhouse Facebook: facebook.com/kegsteakhouseandbar
The Keg is located at 320 4th Ave SW. If the weather continues to be temperamental, their indoor dining area is also beautiful and cozy.

---