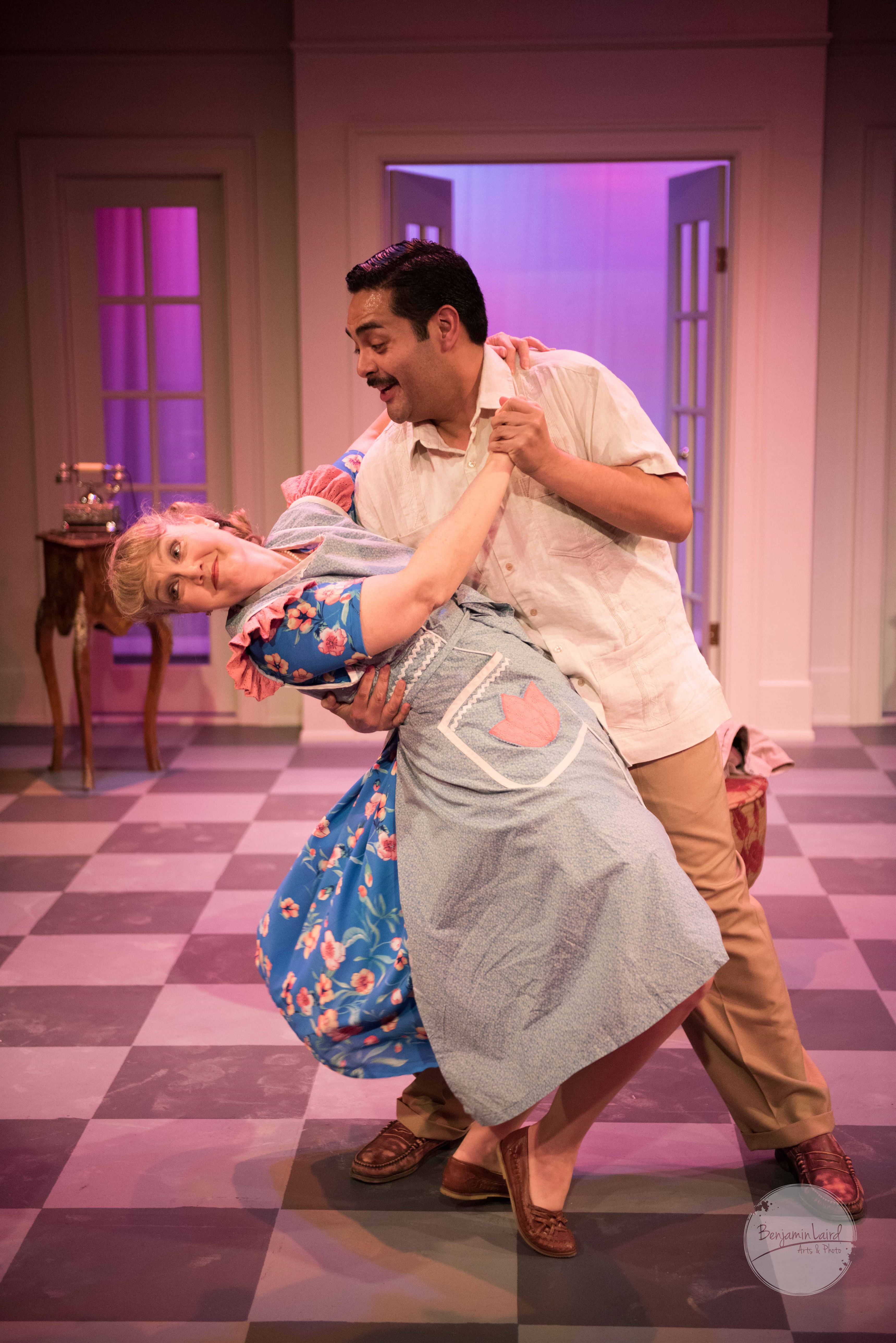 Lunchbox Theatre's Newfoundland Mary is a musical that tells an uplifting tale of an unlikely pair, inspired by the life of Mary McCarthy Gomez Cueto. Mary was born in 1900 in St. John's Newfoundland and moved to Cuba with her husband in 1923. The play, with music and lyrics by Scott White and book by Peter Fenton and Scott White, is based in Cuba and features strong singing but has a bit of a lacklustre plot, and the duo lacks chemistry.
Newfoundland Mary tells of Mary Fernandez Alvarez (Rennie Wilkinson) who has established herself in Cuba and continues to call it her home even after the death of her husband. On New Year's Eve, she meets long time admirer Luis Rodriguez (Guillermo Urra) who approaches her to take singing lessons. Their friendship evolves into romance even within the complication that the revolution under Castro causes to Mary's finances.
The songs in the play blend Cuban and Newfie music and both Wilkinson and Urra have strong singing voices. Scott Reid's scenic design has the play take place in Mary's living room, with white doors leading to the rest of the house. The story is quite simple, to the point that there isn't very much conflict or tension and the couple lacks chemistry. This isn't really because of the actors, more due to the fact that there isn't much chemistry in the songs and it seems difficult to cultivate it outside of the singing.
Newfoundland Mary is a musical based on an interesting life but lacks spark in its telling.
Lunchbox Theatre's Newfoundland Mary runs until May 13th. More information is available online.
---