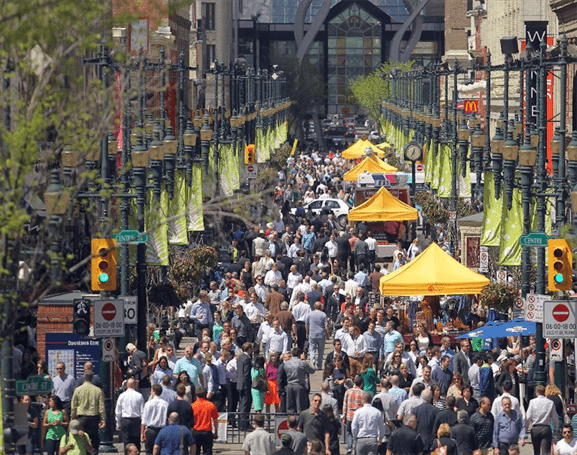 THE MARKET ON STEPHEN AVE | May 16, 2022
The Market on Stephen Ave returns this week for all your fresh food, spices, treats and shopping desires with over 60 vendors to visit. The Market can be found on Stephen Avenue between 1st Street East and 2nd Street West. Yes! Three whole blocks!
Tuesdays from 11 AM to 5 PM
May 16, 30
June 6, 13, 20, 27
July 4, 18
August 1, 15, 22, 29
September 5 (final day)
For more information, contact Delisle Marketing & Event Inc. at 403-203-9243 or [email protected]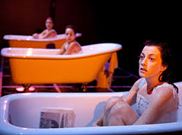 THE DROWNING GIRLS | May 13 - June 11, 2022
Bessie.  Alice.  Margaret.  All three women thought George Joseph Smith was the man of their dreams.  Now all three are dead.  The Drowning Girls is a lyrical exploration of a trio of murdered wives who gather evidence against their murderous husband by reliving the shocking events leading up to their deaths. One Yellow Rabbit Co-Founders Blake Brooker and Denise Clarke lead an incredible creative team in bringing this macabre fantasia to the Vertigo stage.
Purchase your ticket today to The Drowning Girls at vertigotheatre.com.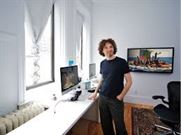 ARTIST TALK WITH ADAD HANNAH | May 17, 2022
Join internationally renowned artist Adad Hannah, as he speaks about his artwork, in particular his project The Raft of the Medusa: Saint-Louis, currently on view at Glenbow. Since 2001 Adad Hannah has been working on his series Stills; silent videos that exist at the intersection of performance, photography, and video. Based on the 19th-century practice of tableaux vivants, Hannah's videos, photographs, and installations look at how we perform as spectators, and how our gaze can be a constructive one as we try to make sense of ourselves and the world around us.
For more information or to purchase tickets, call 403-268-4110
Tickets $10/Members $8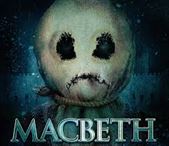 MACBETH | May 12 - 27, 2017
Prophecies. Ambition. Murder. Madness. In Shakespeare's famously cursed play Macbeth, darkness and evil abound. After an encounter with three weird strangers on a battlefield, Macbeth must make a decision that will change the course of his life. Betrayal, love, bloodshed and tragedy adorn his path in this chilling, supernatural tale.
All performances in the Studio at Vertigo Theatre. Tickets can be purchased in advance by calling  403-221-3708.
Performances run from May 12 through May 27
Evenings at 7:00 PM
Matinee's on May 13, 14, 20, & 27 at 2:30 PM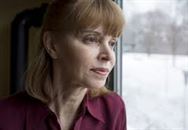 WORDFEST PRESENTS BARBARA GOWDY | May 18, 2022
Meet the author and explore the limits of the human mind. Barbara Gowdy's latest fictional tour de force, Little Sister, is an impassioned tale of a woman's determination to help a stranger and to come to terms with a death for which she always felt responsible.
Barbara Gowdy is an internationally acclaimed author of seven previous books, including Helpless, The Romantic, The White Bone, Mister Sandman, We So Seldom Look on Love and Falling Angels.
This Wordfest event is presented in partnership with the Calgary Public Library and includes an on-stage interview, reading and book signing.
Date & Time
Thu, May 18, 2022
7:00 PM – 8:30 PM MDT
Location
John Dutton Theatre
Calgary Public Library, 2nd Floor
Purchase tickets at Eventbrite.com.
---