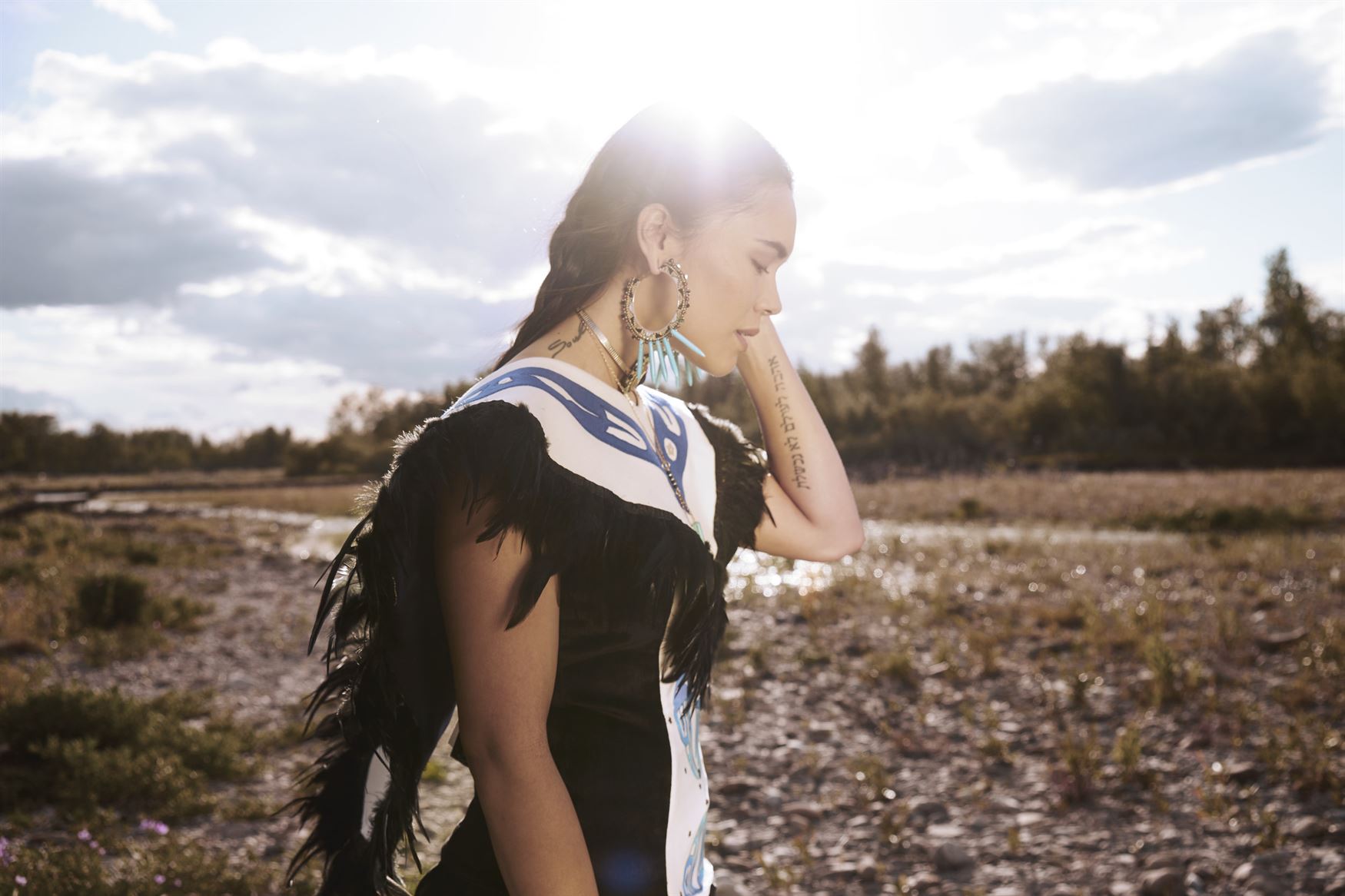 Each year, Otahpiaaki brings together the region's most inspiring Indigenous artists, designers and creatives for the Indigenous Fashion Week to celebrate them for taking personal action on reconciliation through their creative and artistic practises.
This year's celebration has grown to host 15 Nations on three runways, each with their own focus: TRUTH. YOUTH. RECONCILIATION.
Otahpiaaki (oh-tahp-ee-a-key) is a Blackfoot term that refers to the sewing or "coming together", particularly that of sewing the vamp of a moccasin to its base. In terms of the Indigenous Fashion Week, it is about bringing people together from different backgrounds, artistries and industries to make this event the success that it is.
Local design company PARK will be collaborating with Mount Royal University Social Innovation lead, Patti Derbyshire, and her students to identify and recruit Indigenous artists and designers to participate in the fashion week. The First Nations, Inuit and Metis creatives works take traditional knowledge and skills and blend them with contemporary practice, highlighting engaging fashion, street wear, digital works, film and animation projects.
TRUTH - September 21, 2021
Truth can be hard to take. This showcase strives to disrupt, while engaging, educating and motivating participants to learn and most importantly-do. Through fashion and creativity the designers work to inspire commitment, action and change.  This event will feature designs from SECTION 35 (Justin Louis), Jamie Medicine Crane, Tobi Davis Eagle Speaker, Lisa Tootoosis and many others.
YOUTH - September 22, 2021
Through our youth, the designs from Angel Aubichon, Brenda Lee Asp, and others, are dedicated to reconnecting Indigenous culture and perspectives. The focus is more on high energy streetwear to inspire a future generation to participate in the creative sector.
RECONCILIATION - September 23, 2021
Think contemporary, couture and avant-garde. The designs featured by LUXX (Derek Jahodzinsky), Six Red Beads (Tishna Marlowe) and Trip Charbs aims to emphasize that reconciliation is for everyone-neighbours, Indigenous, and non-Indigenous-to move forward in dialogue and healing toward a mutual respect and understanding.
The fashion showcases will be held at City Hall Atrium on September 21, 22 and 23, 2017. For more information on Otahpiaaki, the various events, how to become involved or to purchase tickets, visit otahpiaakifashionweek.com.
---