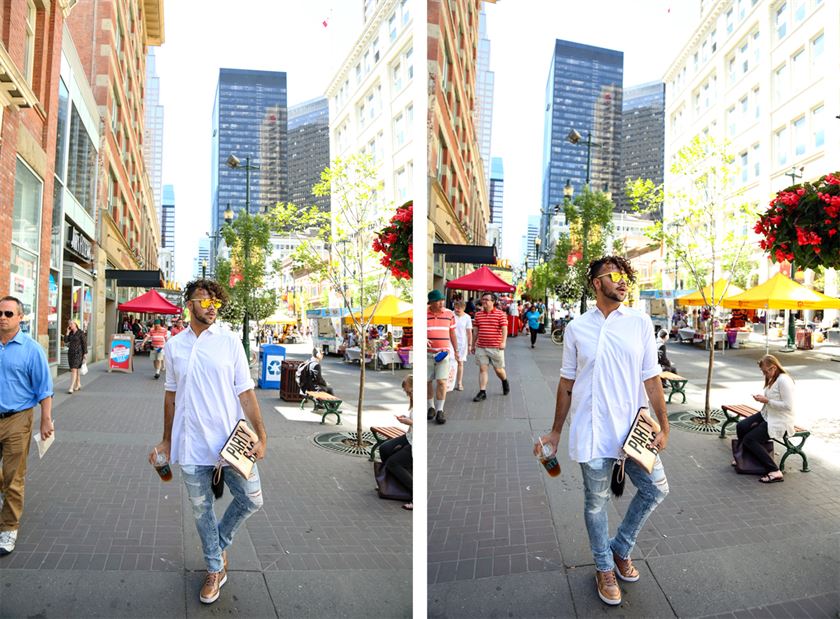 To me the most successful events that I attend are those where I meet cool new people that I've never had the opportunity to stumble upon on the streets - and Raul Manriquez is one of these fabulous people! We met at a fashion show over a year ago, and right when we first met, I knew that a Street Style Huntress feature was in his future.
And so we made it happen (finally!). I love his personality, his style choices, and of course, the combination of masculine and feminine that have a recurring role in his dressing. Add awesome accessories and makeup, and you have an individual that you want to watch - this, to me, is style inspiration, ladies and gentlemen! Oh, and can we talk about how much I also love his hair? All around, two thumbs up from the Street Style Huntress!!!
Until next time, xo Aldona
How would you describe your personal style? 
At the moment, I would describe my personal style as really diverse. I've been mixing more men's clothing into my wardrobe so that I can create a hybrid between feminine and masculine clothing.
For example: I'll wear a mens long t-shirt with ladies leather pants, a choker, men's runners, black shades and a black hat.
What are some of your influences when it comes to fashion? 
One influencer that I've been looking at for fashion trend ideas is Manny Gutierrez, a social media star known for his makeup skills.
His style is a perfect blend of masculine and feminine  and I'm so in love with it! My other influencers are Bjork and Martin Margiela.
What are some of your favourite stores and shopping destinations in Downtown Calgary? 
To be honest I don't really have specific destinations - if I like something, I'll buy it! Most of my wardrobe comes from H&M, Tommy Hilfiger, TopShop and Calvin Klein in Hudsons Bay, and Aldo Accessories.
What are some of your favourite Downtown YYC spots? 
I have so many! I'm a big foodie, and where there's food there are also drinks, and I mostly post [on social media] me eating and having drinks with friends. I always say that gluttony will be my deathly sin hahaha but I usually just do it as a social activity. The places I usually I go to eat is Joeys Eau Claire, Cibo, UNA, Cactus Club ( The Core) Ship & Anchor, and National.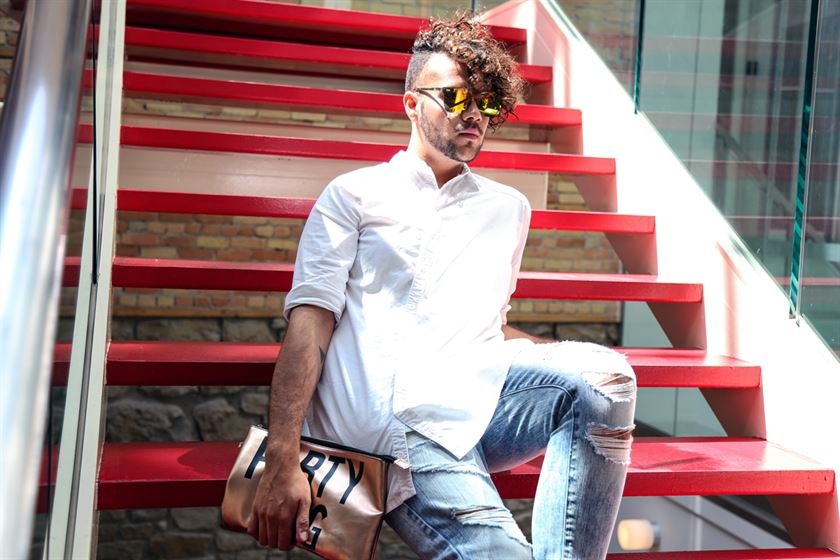 What are some of your favourite trends right now? 
I am so happy that chokers made a comeback - they are such an awesome accessory! I also love futuristic accessories like sunglasses and purses. Graphic t-shirts with funny cute sayings, and another trend, even though it's not quite 'fashion' is makeup - right know we live in a world where makeup is becoming more gender neutral! I love taking advantage of it.
What fashion advice would you give to others? 
At this point in my life I'm learning the importance of money and spending it more wisely. A couple of years ago I'd buy the most expensive trendy fashion items and spend far too much!
FASHION is everywhere and money does not define it. It's all about how you wear it, pull it off and the attitude you give to the garment. Of course it's alright to get a little taste of expensive clothing and accessories, but it's not necessary. If anyone gives you the side eye because they think something you have on is 'cheap',  then just remember what Bob The Drag Queen said…"He broke the bank but I turn the ball, now who's the fiercest of them all? "
Tell us more about the projects and work that you're involved with. 
Most of the projects that I'm working on within the fashion industry are photoshoots, which I plan, and also working with new young artists around the city. I love the creativity that Calgary has. We have so many amazing people here with great ideas and with a great passion for success, so let's continue to promote that! If we all help each other we can contribute to the overall well-being and a successful future for all.
What are some of your future aspirations?  
My future aspiration is to learn how to sew properly, so that I can be able to create everything that I have in my mind. I keep drawing and drawing but my sewing technique is not there yet.
As well as keep growing my makeup passion on my social media platforms. I love doing my makeup! My favourite part is how I can change my face just by painting it on and of course a good highlighter.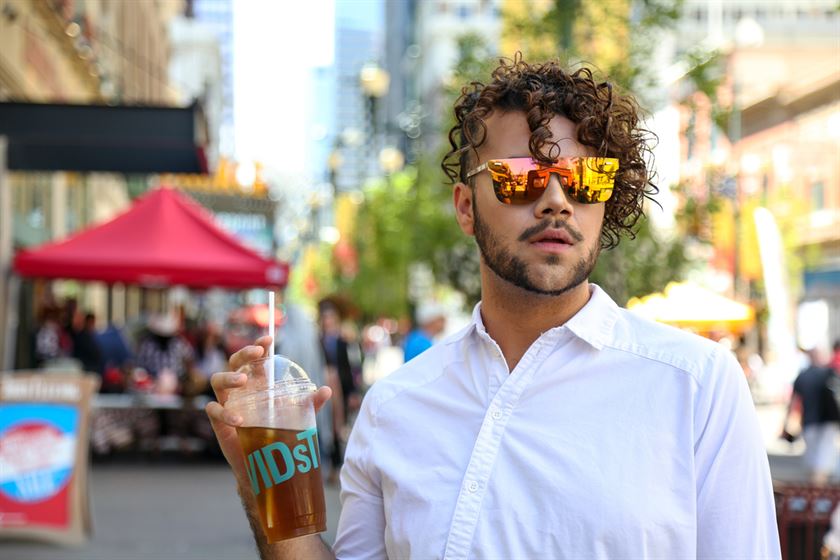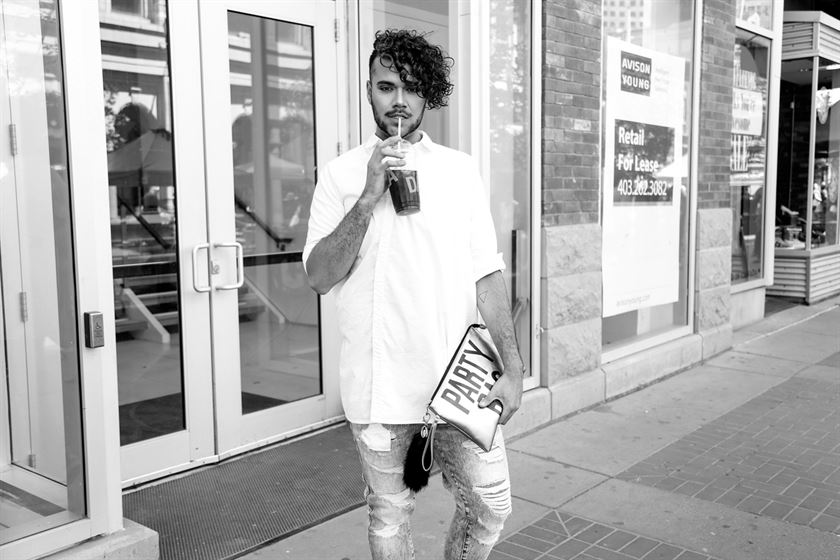 How does your work influence your personal style? 
Work hasn't really affected my personal style much but its has affected me a lot in terms of inspiration and the cultural side of style. For example, seeing traditional middle eastern clothing mixed in with modern and trendy pieces.
Anything you'd like to add or tell us about? 
"Let fashion rule the world and style rule your life." xoxo Raul
---