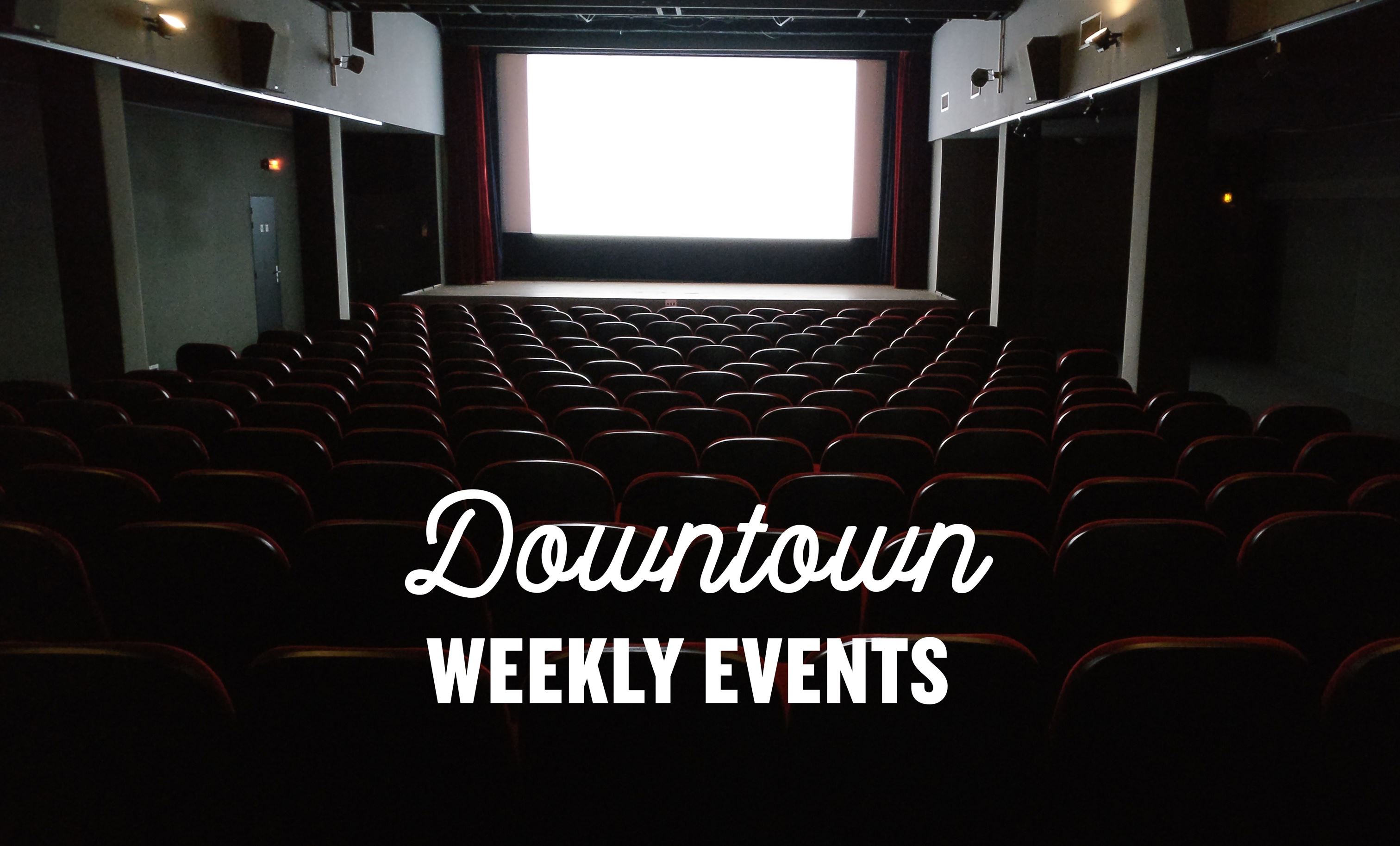 As the weather continues to cool down, the arts and entertainment downtown are just beginning to heat up! Read on to see what is happening this week in your downtown.
TIMERAISER 150 CALGARY - September 28, 2021
Bid time. Do good. Get art!
Timeraiser is the party for social good. Calgary artists are paid market value for their art and attendees bid volunteer hours on these works while helping out the causes they care about.
On top of all that, Timeraiser is a PARTY!  Timeraiser pulls out all the stops with great entertainment from Astral Swans, live art by Mandy Stobo, food trucks and drinks. Truly a night to celebrate Calgary's art, culture and community!
Time: 7:30pm - 10pm
Location: ARTS COMMONS
Want to get in on the action? Buy a ticket now at www.timeraiser.ca/calgary.
TRIBAL JUSTICE - September 28, 2021
Glenbow is pleased to welcome back award winning filmmaker Anne Makepeace for the Western Canadian premier of Tribal Justice.
The film focuses on the efforts of two indigenous judges Abby Abinanti and Claudette White, who use traditional concepts of justice to reduce incarceration rates, foster greater safety in their communities, and create a positive environment for youth. These models of restorative are proving effective in addressing the root of crime, and courts across America are taking notice. Following the film Anne Makepeace will be in conversation with Elder and Piikani Traditionalist, Jerry Potts.
Admission $10/Members $8
Tickets available at: https://www.eventbrite.ca/e/tribal-justice-screening-with-anne-makepeace-tickets-36758798556
THE LAST WIFE - Runs until September 30, 2021
A modern-day Katherine Parr marries the most dangerous man in England, King Henry VIII, only to find herself locked in a fierce battle of wills for her ideals, and her life.
Audience considerations include sexuality, partial nudity, violence and coarse language. Suggested for ages 16+. Running time is approximately 2 hours 30 minutes (including a 20 minute intermission). Tickets available at atplive.com.
This is for you if you like: The Tudors, House of Cards, The West Wing, Game of Thrones, The War of the Roses
CELEBRATE CANADA WITH KARA CHOMISTEK & SHARIE HUNTER - September 27, 2021
Bankers Hall is celebrating Canada's 150th by highlighting the style, energy and creativity flourishing in our city. We've identified several leaders in the Calgary community that we feel emulate a great sense of style and embody what it means to be fashionably Canadian.
Join Kara Chomistek, PARK President and Sharie Hunter, Principal, ARTHUR/HUNTER, two of our style icons on September 27 from 4:30 pm to 7:00 pm at OSKA and ag silver boutique, second floor of Bankers Hall.
Attendees will enjoy beverages from ZYN The Wine Market with a trend and body type presentation by OSKA, ag silver boutique and FYidoctors at 6pm.
Register for this free event at Eventbrite: Celebrate Canada with Kara Chomistek & Sharie Hunter.
CALGARY FILM FESTIVAL 2017 - Runs now through October 1, 2021
The Calgary International Film Festival is a 12-day showcase of up to 200 multi-genre feature and short films from Canada and over 40 other countries. The festival hosts gala events, screenings, special presentations, and a Behind the Screen series that emphasizes unique and exciting ways for filmmakers and fans to interact. The Calgary International Film Festival is now the largest film festival in Alberta, and is the sixth largest in Canada.
Most screenings take place at Cineplex Eau Claire and Globe Cinema in downtown Calgary.
The festival runs September 20 through October 1, 2017. Tickets cost $15. Individual tickets still available at calgaryfilm.com.
---
If you have an event happening downtown, we want to know! Submit your event to our event calendar or email us at [email protected].
---