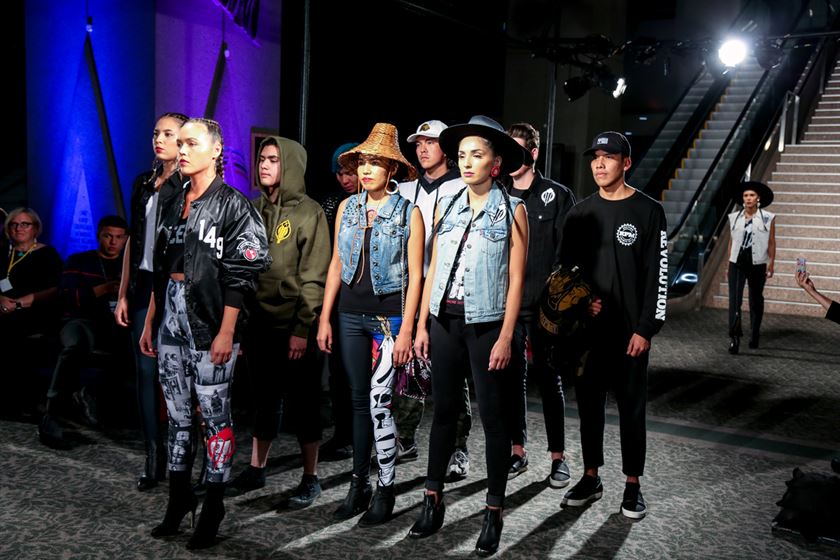 Sometimes I like to take it beyond the streets and drop in on various fashion and arts events in the city to see what street style I can find in the crowd and on the runway, which is what brought me to this years' Indigenous Beauty, Fashion and Design Week - Otahpiaaki.
Otahpiaaki is a social innovation project based at Mount Royal University, and I had the pleasure of checking out one of their fashion shows on Thursday September 21 - the Truth Showcase.
Featuring some of the most inspiring Indigenous artists, the event took place beneath the Chief David Crowchild Memorial Pillar in the City Hall Atrium. The Truth-themed showcase began with some beautiful and inspiring performances by Dallas Arcand, a champion hoop dancer, and Vancouver hip hop artist JB The First Lady.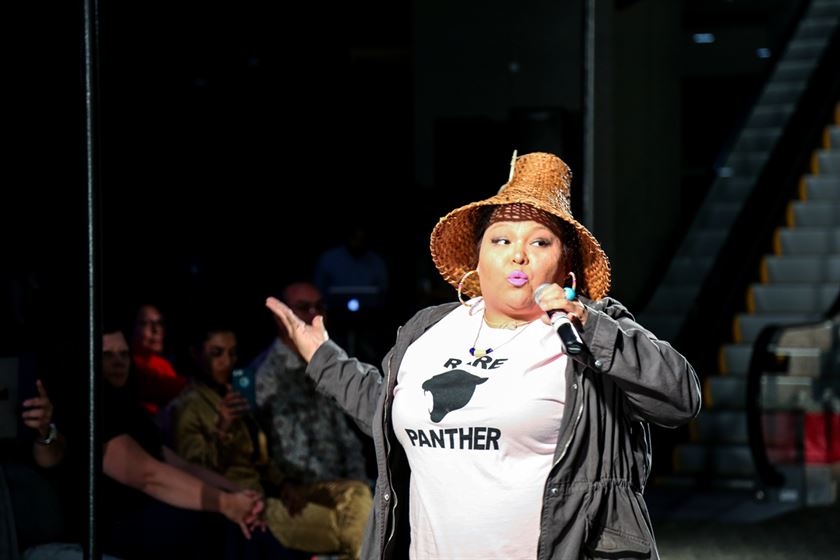 The runway show featured designs and creations from Justin Louis, Angle Aubichon, Tishna Marlowe, and Tobi Davis Eagle Speaker - and to say that I was impressed and excited about what I saw is definitely an understatement! Beautiful designs that incorporated colours, patterns, stunning shapes and silhouettes, unique accessories and a diversity of style that piqued my interest - amazing job and huge congratulations to everyone involved!
Otahpiaaki is a gesture and expression of reconciliation inspired by the Truth and Reconciliation Commission and the 94 Calls to Action to advance the process of reconciliation and redress the legacy of residential schools.
This was just one of many events at the week long celebration, so make sure to check out and support these great events next year! https://otahpiaakifashionweek.com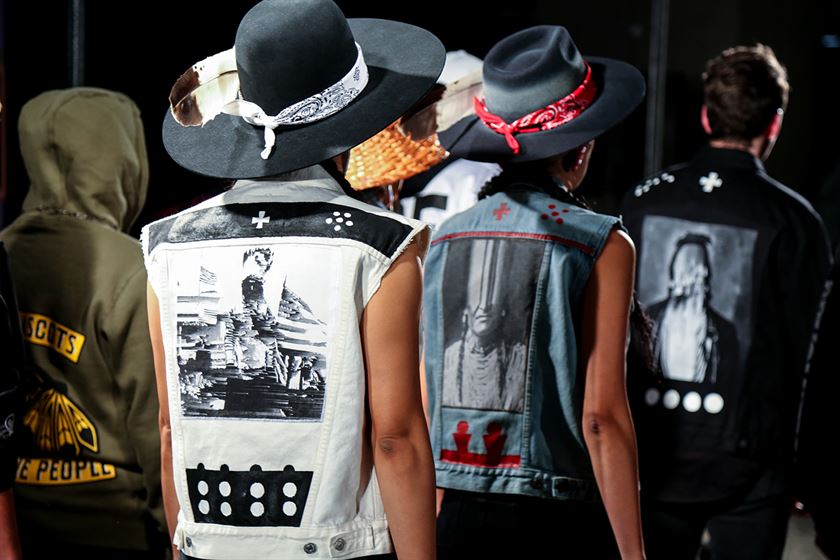 ---