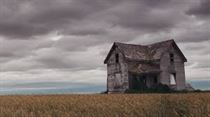 At the age of 17, he wanted nothing more badly than to move to Vancouver and "get away". After seven years of "getting away" and living the life he thought he wanted, Josh realized through film the things he loved most all were in one place, Alberta. 
No Roads In Producer and Director Josh Wong openly confessed that he is, "more Albertan than he ever admitted". The Calgary born and raised, Chinese-Danish Canadian grew up knowing he was unique. Not just because of his background but also the legacy his father Eddie Wong created and the world of entertainment he introduced to Josh. Eddie Wong is well known for being the co-founder of Theatre Calgary (former Mac Fourteen) and founder of The Bay Ticket Wicket, more commonly known as Ticket Master.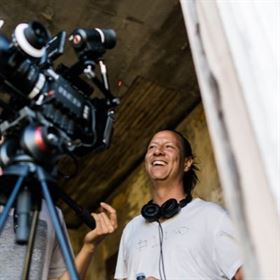 Photo Credit: Josh Wong, @joshwongjosh (Twitter)
Throughout his youth, Josh was introduce to a lot of different types of entertainers through his dad, leaving him with the impression that he himself wanted to be an entertainer.
Josh would become the owner his own production studio for video game music and DJ on the side, fulfilling his love of music. But as time would tell, he began to realize his true skills and passions were better suited behind the camera and moved towards communications and storytelling through T.V. and, more recently, documentaries.
Between himself and his friend and colleague Adam Naugler, they felt T.V. was a real grind. Adam had a crazy idea of hiking out to an abandoned farm house in the middle of the country and recording music right off the floor. While Josh's musical mind thought better of it, his filmmaker side saw this as a once-in-a-lifetime opportunity.
With a history making music and promoting shows, as well as, his growing experience in film creation, he had found a way to bring his two loves together. They decided to make what seemed like a farfetched idea become reality.
No Roads In is about an abandoned homestead, twelve songs and five days to cut an album. A journey into how the power of music transforms our life.
"A bunch of guys went into a field and discovered themselves," Josh says. "If it were a T.V. series, it would be [called] Birth of a Band. It was a completely new band working together, only to realize together how great they were."
Little did Josh and Adam know at the time, but showcasing Alberta and Alberta artists in a beautiful way would have such a greater depth to their project. It would lead them to find new ways to connect and bond with friends and family. Josh explains, "If you have been through a certain situation with a loved one, dealt with love, loss or illness… You will find it is a really good story about humanity. How to live. And how to have relationships."
"You need to take yourself seriously and have a style of your own. You can't be a copycat and expect other to respect you. You need to develop your own thing, which also develops yourself as a person and a storyteller."
Imagine the cinematography that happens in blockbusters like Avengers and then apply it to a documentary. High quality and clarity being brought into the film, while examining, exposing and sharing a story. This is Josh's style.
"Be careful what you wish for," he said. "It's like being a cover band for years and years and years. Then you suddenly put out an album and peoples' perceptions change." Going from doing commercials for Honda and T.V. series on APTN to featuring a documentary at Calgary Film Festival changes perceptions of you.
Thanks to a boost with No Roads In, Josh is currently working on his next film on the legalization of marijuana. Both highly political and fitting with the current changes coming to Canadian laws around the legalization of marijuana. Eventually he wants to make a move into the world of drama and make a Western. Again, hoping to film in Alberta and collaborate with Alberta artists.
No Roads In features during the Calgary Film Festival on Wednesday, September 27 at National Music Centre (Sold Out) with a second showing on Friday, September 29 at Globe Cinema with tickets still available for purchase at calgaryfilm.com.
---
Editor's note: This post was written by Nicole Brandt to promote No Roads In and Director Josh Wong. If you would like to promote your Downtown business or event, please email [email protected]
---