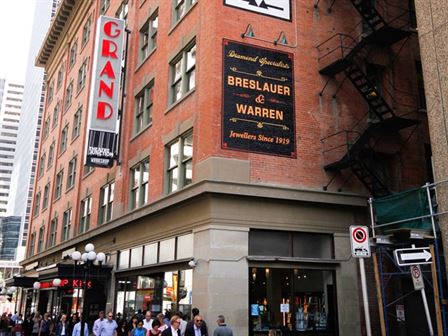 Theatre Junction Grand (Retrieved from Travel Alberta)
Even though the 2010s are in full swing, historic events have taken place this decade. It may seem like just yesterday, but notable events have been happening downtown for the last eight years!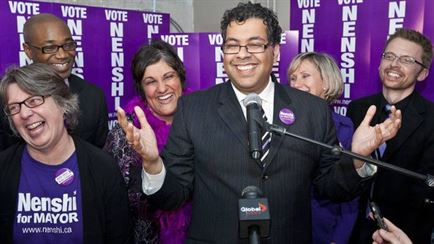 Mayor Naheed Nenshi (Retrieved form the Globe and Mail)
In 2010, Naheed Nenshi became Canada's first Muslim mayor. His grassroots campaign, dubbed "The Purple Revolution," made full use of social media. Viral marketing techniques and passionate volunteers led him to victory to become the 36th mayor of Calgary. Mayor Nenshi became a Twitter fixture during the Calgary floods and endeared himself to a broad demographic of constituents. He was re-elected in 2013 and again in 2017.
In the 2017 Best Restaurants edition of Avenue Magazine, both The Belvedere and Catch restaurant were voted two of downtown Calgary's finest establishments. Both ultimately shut their doors later that year, citing the economic downturn of 2016 as the reason. The heritage space occupied by Catch is being renovated and restored by Modern Steak, due to open this fall.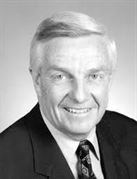 Premier Peter Lougheed (Retrieved from the Canadian Encyclopedia)
Peter Lougheed, a Calgary lawyer and Alberta's tenth premier, died in 2012. Serving as premier from 1971 to 1985, Lougheed established a conservative dynasty in the province that lasted until 2015. The Globe and Mail referred to him as "Mr. Alberta" and he was beloved by many Calgarians. He fought for the province to play a greater role on the national stage and fought with Ottawa to ensure the right to own and control our natural resources. Lougheed's grandfather, Sir James Alexander Lougheed, was the original owner of the Lougheed Block, at 604 1 St SW. This block is one of the few remaining examples in Calgary of Chicago Style commercial architecture that was characterized by limited exterior ornamentation, large window areas, and steel-frame construction. The Lougheed Block was originally home to the Sherman Grand Theatre, now known as the Theatre Junction Grand. Over the years it has also been home to the United Farmers of Alberta, United Grain Growers, and Calgary Petroleum Products.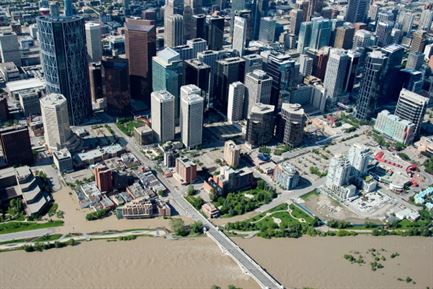 The Downtown Flooding (Retrieved from the Calgary Herald)
Heavy rainfall in June of 2013, coupled with a deep snowpack in the mountains, led to catastrophic flooding throughout the city and surrounding communities. Thirty-two local states of emergency were declared and the flow of the Bow River was eight times its normal. The downtown core was evacuated, and 4,000 businesses downtown were impacted, with 3,000 buildings flooded.
---
This blog is part of a series created to compliment our Downtown Through the Decades program on the Downtown Summer Stage. Each weekly performance runs from 1pm – 4pm on Saturdays on Stephen Avenue, and highlights a popular musical genre from a specific decade in Calgary's history.
*The August 25th performance will run from 12pm - 2pm.
---