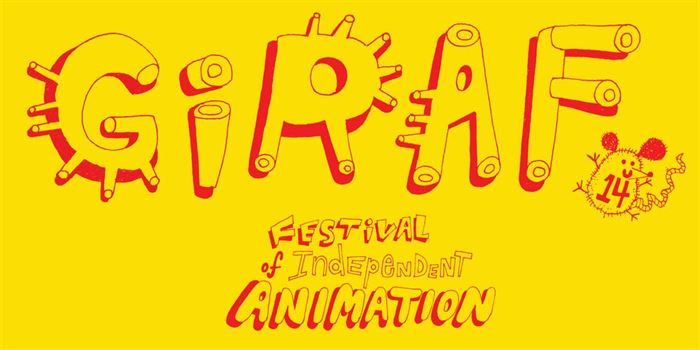 If you're like most people, you probably think about animation as—actually, scratch that. If you're like most people, you probably don't think about animation much at all. Which is totally reasonable. But there are some of us who think about it a lot. Calgary's Quickdraw Animation Society has been obsessing over it for almost 35 years now. And every November, we put together our best argument for why you should be obsessed, too.
For 14 years, we've been hosting our annual festival, GIRAF (it stands for the Giant Incandescent Resonating Animation Festival, not that spelling it out really clears anything up), and making our case for animation as one of the most vibrant, imaginative, and moving art forms today. We do that by showing off the best of what's out there: feature films from independent studios around the world, that defy expectations in their subjects and their structure. Hand-drawn shorts that fill the screen with striking colours and hypnotic movement. Puppet films crafted with impossible care. They're films that make us laugh or shudder. Films that inspire us.
What can you expect to see when you make the journey to the Globe Cinema—our favourite theatre, in the heart of Calgary's downtown? Like so much of what's shown at the Globe, it's a lineup designed to defy expectations and expand horizons.
Take The Last Fiction, a feature showing on Saturday, Nov. 24.Made by an independent team of animators in Tehran, Iran, it blends ancient Persian storytelling with contemporary anime influences. It's an action-packed ride in its own right, but more than that, it's a glimpse at a side of Iranian popular culture that we rarely get to see here in Canada.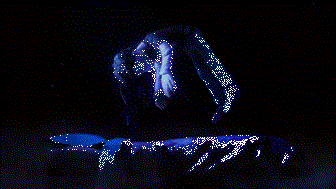 The festival is also shining a spotlight on Canadian stop-motion animator Amanda Strong, sharing her films at a screening and artist talk on Nov. 25at Quickdraw's studios at 2011 10 Ave SW, and hosting an installation at the TRUCK Gallery next door where you can see her puppets up close and personal. Strong is an award-winning indigenous artist using animation to explore issues around identity and culture.
GIRAF's centrepiece, though, is the Indie Animation Mixtape, a two-part survey of the best independent animated shorts from around the world. Remember when I mentioned we obsess over animation? This is where it shows through. There are as many ways to make an animated film as there are to draw a picture, and these films show off the diversity of the form, from digital art to charcoal and paint, to movies drawn directly on film, to the provocative (and self-explanatory) Petroleum and Blood. Start to think of these programs as somewhere between an art gallery visit and a movie screening, and you'll see why we get so excited.
This November has been a fantastic one for arts and culture in Calgary's core—we're especially big fans of the animated window displays that have been popping up throughout the downtown, but we're maybe biased. There's a whole lot to choose from. Still, if you're looking for a unique artistic experience, remember—life's more lively when it's animated.
---