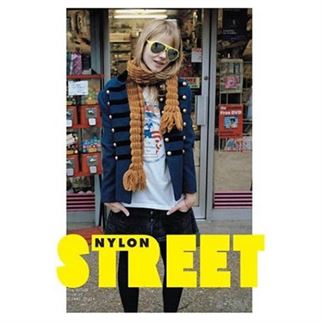 One of my favourite magazines is Nylon Magazine, straight out of New York City. I've been reading, and let's be honest, completely obsessed with its pages for the past 11 years and have every copy since the first issue that I bought back in 2003. I still remember that first time that I picked up the issue that had The Donnas on the cover, and I instantly fell in love. The content, from fashion, art, books and music was and still is exactly up my alley, and I really see the publication to be my own personal bible. I find it to be inspirational and refreshing, and over the years, I haven't missed a single issue. My obsession is so serious that when I moved to Calgary a few years ago, I made sure that I left room in my tiny U-Haul for my boxes of past issues of Nylon. The boxes are all safely stowed in my closet…for Nylon, I will make room!
So when on a lovely Sunday afternoon I strolled into the Core's Indigo and spotted the lovely Eunjin reading the most recent issue of Nylon, and immediately noticing that she also was rocking a cool and funky style, I knew it was in the stars and that I had to photograph her. Really, it was Nylon and my love for it that really ignited my love for street style and capturing it. I not only have a million issues of Nylon in my apartment, but I also have their street style books that I go through a few times a year. Oh Nylon, how I love thee!
So it was the Nylon reading Eunjin that started this month's Street Style Huntress action, and my adventures led me to various corners of the downtown core. From a few shots from the Stampede kick-off party, to the adorable and already stylish Grey, to a few lovely fashionistas from the successful PARK Fashion show earlier in the month, I had another amazing and successful month. Cheers!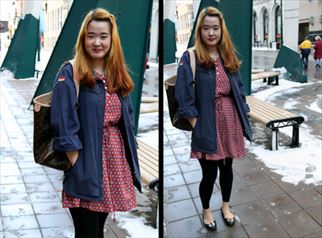 Eunjin: Fellow Nylon reader caught my attention at the book store, flipping through said
magazine. I love her bright blonde hair, bright dress and cute flats.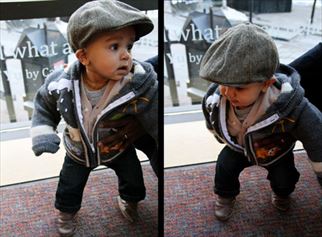 Grey: This little guy has it going on. I love the funky hat and adorable hoodie.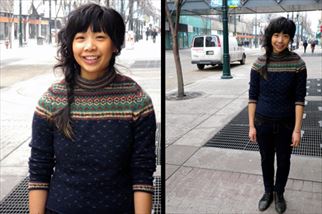 Eunice: From the side braid, to the skinny pants, I love Poon's casual and down-to-earth
vibe.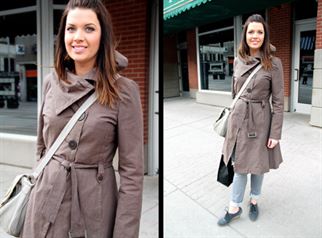 Ashley: Ashely's trench coat is what caught my attention. Super on trend and funky!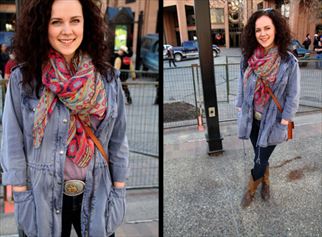 Brieanne: Her beautiful wild curly hair and funky colourful scarf really caught my
attention, and that's an amazing feat during a super busy Stampede Kick-off bash at Olympic Plaza.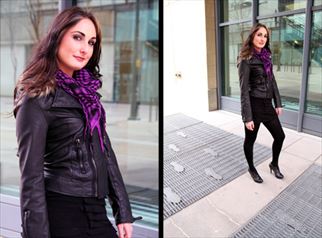 Shannon: I love the short leather jacket and bright purple scarf.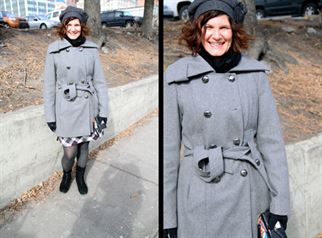 Shelley: I really like how Shelley puts together different shades of grey and makes her
outfit really fun in one and classic shade.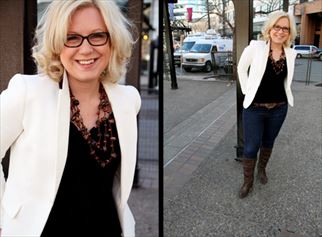 Alex: The crisp white blazer is absolutely perfect, and looks great on Alex, especially
with the added funk of a chunky necklace.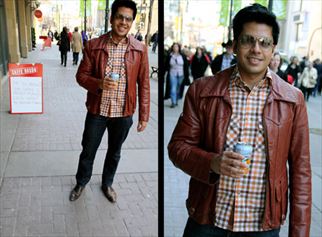 Abi: Abi embraces a bit of the cowboy spirit by wearing a funky and bright checkered shirt. I
like the addition of aviator sunglasses to make it all that much better!
PARK Fashion Show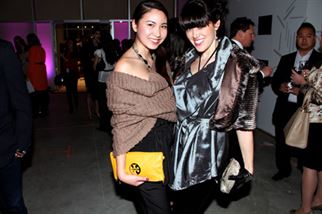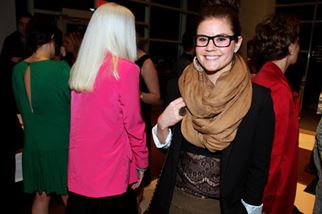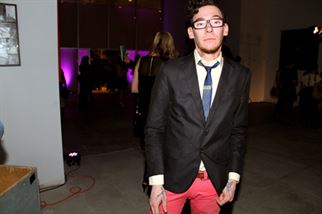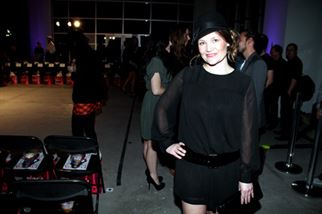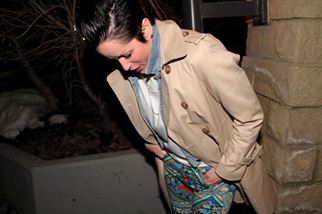 ---