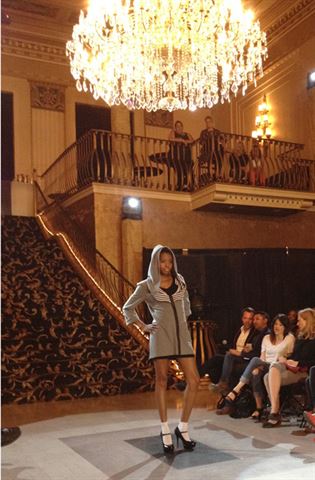 Calgary's fashionistas and sartorialists were out in full force Tuesday night for the May edition of Runway Monthly at the Bank Nightclub in downtown Calgary.
As the cameras furiously clicked away, models showed off new collections from local designers Analog Heart, Bano eeMee, MaNoKin Design and Dionne Dionne. I really enjoyed looks from all the designers, each one bringing something completely different to the table, and impressing me with various pieces that ranged from high-couture evening wear to ready-to-wear office garb.
Runway Monthly is just a small part of the Calgary fashion scene, and downtown Calgary is full of unique stores and boutiques to have you looking your best. From elegant dresses and jewelery from the boutiques in Fashion Central, to the sharp men's business attire of Harry Rosen downtown Calgary is a great shopping destination. The next Runway Monthly is Saturday, June 23rd!
If you know someone who exhibits style, you should nominate them (or yourself) as a 2012 Downtown Style Icon. The deadline is June 18th, and winners will become the face of Downtown Calgary's Back To Style event (in addition to winning a ton of swag). Be sure to include a picture of yourself or your stylish friend, and let us know their favourite things about downtown Calgary.
For more information on all things Downtown Calgary, be sure to follow us on Twitter, Facebook and sign up for our Newsletter.
---