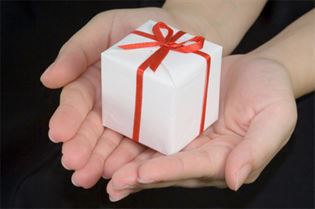 Christmas may seem far away, but when it comes to corporate gift giving, being prepared is key! Particularly if you need to ship your items outside the city before the holidays.
Here are a few unique ways to show colleagues, clients, and staff your appreciation this yuletide season.
A Cozy Cup
Whether it's a gift card for deVille Luxury Coffee & Pastries (think Nutella latte), a nice mug and some coffee from Starbucks, or a collection of teas from the brand new DAVIDsTEA location coming to Fashion Central on Saturday, November 24th, any of these treats would be welcome during this chilly time of year.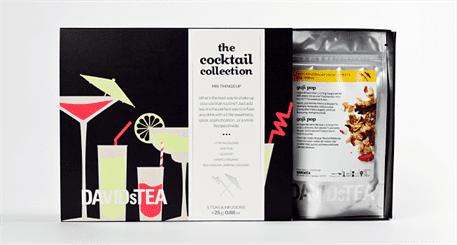 After opening their first location in Toronto 4 years ago, DAVIDsTEA is thrilled to be opening their second Calgary location on Stephen Avenue. We are too!
The Gift of Experience
Whether it's tickets to a concert at the Jack Singer, a Theatre Calgary show, the Calgary Philharmonic Orchestra, or a membership to the Glenbow Museum, why not inject a little culture into someone's life?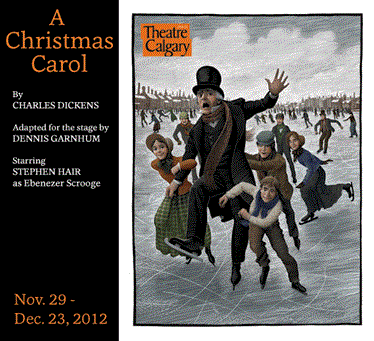 Giving an experience, is a good way to be remembered, and a great way to support the local art scene!
Christmas Spirits
Get them in the spirit with spirits!  Because nothing says holiday cheer like a bottle of hooch!
ZYN at Bankers Hall is now carrying Westvleteren 12, touted as "The Best Beer in the World."  This 10.2% ABV was introduced in 1940 by the Westvleteren Brewery in Belgium.  Ingredients include yeast, hops, malt, sugar, caramel and water.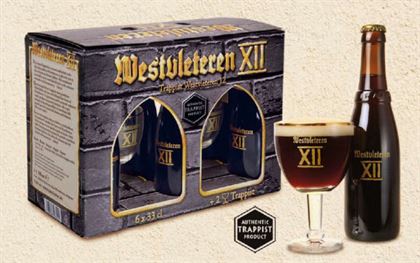 If beer is out of the question (can anyone say Celiac?), fear not, Zyn also has a fabulous selection of wine and spirits, including different bundles like "The Kitchen Sink Bundle," which is a well-priced selection of their favourite wines.  They also offer various collectibles ranging in price from $186.75-$5,850.00.
The Gift that Keeps on Giving
For those who prefer a gift that is functional, Madison & PAGE, located in Fifth Avenue Place, has been an executive gift source since 1989.
Whether it's a beautiful pen, time piece, leather briefcase, desk accessories, or something else for the office, they have a wide range of classy accessories in a wide range of prices.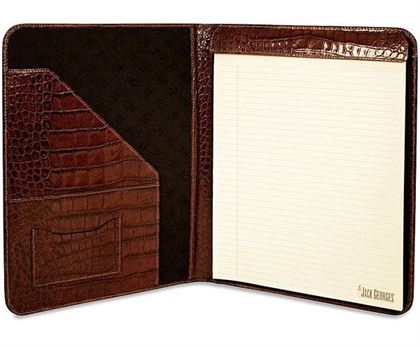 I had the pleasure of dealing with Anna Mandelkau, when we ordered our Vitality Awards and she was extraordinarily helpful!
Comfort & Joy
Unless allergies or diabetes prohibit, chocolate is likely a welcome treat. Coppeneur has some gorgeous artisan chocolates that will delight the eyes, and the taste buds. I have personally given these to several people and they were devoured with joy.
If you like the idea of giving something tasty as a gift, but aren't keen on sweets, then you might consider a gift card to a fabulous restaurant, or perhaps picking up some specialty items from the new SAIT Culinary Campus.  SAIT also offers a number of cooking classes that would make for a fun, hands-on gift.
A Selfless Gift
Make your dollars really count by supporting a worthy cause in your community - there are many to choose from.
The YWCA would love for you to help them "Give the Gift of Safety." Each year, they support thousands of Calgarians, in everything "from childcare to skills training; from the Sheriff King Home shelter to adult clinical services; from short term supportive housing in Mary Dover House to long term supportive housing through our Community Housing program. The YWCA is a safe haven 24 hours a day, seven days a week, 365 days of the year."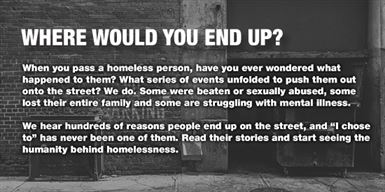 The Drop In Centre is another important organization in need of assistance in their effort to prevent homelessness where possible, offer care and shelter when needed, and provide opportunities for people to rehabilitate and rebuild their lives.  Remember that donations do not need to be monetary - volunteer hours, furniture, and computers are also gratefully accepted.
Reception Room/Coffee Table Book
A great book for the waiting room is always a good idea in any office.  Classier looking than magazines, more durable, and will not lose it's relevence as quickly, in my opinion.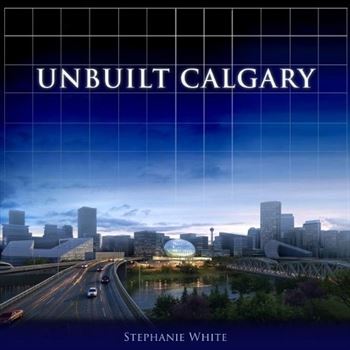 The Glenbow Museum's gift shop is one of my favourite spots to hunt for interesting books and presents.
A book of note that has come out recently is "Unbuilt Calgary: A History of the City That Might Have Been." This book, by Stephanie White, is a collection of 30 projects that were propsed in the City over the last 100 years, but did not come to fruition.
Another cool option is "The Book of Awesome," which is this year's choice for One Book, One Calgary.  If you're not aware of this city-wide initiative, it's the Calgary Public Library's third annual, designed to ignite community dialogue and enrich community connections through a shared reading experience.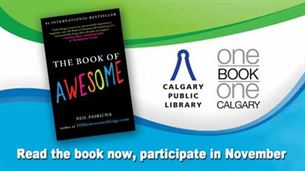 This year's selection presents the opportunity to explore all that is awesome in our city, and to celebrate the Calgary Public Library's centennial and the city's designation as a Cultural Capital of Canada.  Indigo at the CORE/TD Square/Holt Renfrew had this in store last time I checked.
Going the Extra Mile
Want to personalize your gift?  Take it to the next level by having it engraved. Things Engraved at the CORE/TD Square/Holt Renfrew can help you add a personal touch, whether it's your corporate logo, or someone's name, this adds a unique and thoughtful touch.
You can take previously purchased items in to be engraved, or purchase them in store, but note that there is usually an additional fee for items not purchased in store.
Finishing Touches
Many stores now offer in-house gift wrapping, but if that's not an option and you're strapped for time, pop over to Bankers Hall where they are offering gift wrapping by donation to a local charity from Dec. 3-24.
Headline gift image courtesy flickr user asenat29
---