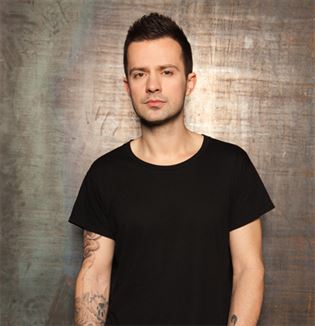 Put down that bag of leftover Hallowe'en candy and slip into something sparkly.   The recent bout of wintry weather may have you considering hibernation, but here's a better option - head over to Flames Central to catch DJ Dirty South as he remixes your feelings about November.

The Serbian-born Australian DJ and producer, whose given name is Dragan Roganovic, has been turning heads since 2004, when he produced his first official release after years of experimenting with mashups and remixes.  Since then, the accolades have been piling up.  Nominations and awards for best producer and best local DJ on Australian home turf - the unofficial homeland of synth pop - soon grew into international recognition, with nods from the legendary Pete Tong, big name collaborations, and eventually a Grammy nomination.
So trade in those leftover fun-sized bars for some hypnotic EDM.  It's the best way to give the boot to winter, at least temporarily, as you dance yourself into a trance with the brilliant DJ Dirty South.  You'll swear you are on a beach in Ibiza.
Dirty South - City of Dreams Tour
Flames Central - 219 8 Ave SW
Friday, Nov 2/12
Doors 9pm, 18+
tix:  $35.75  at Prime Box Office and $30 presale at Union Events or at any Underground Clothing store
---