This Saturday, August 3, the Amazing Race Canada Interac Flash Challenge will be taking over the 100 West block of Stephen Avenue Walk for a special fan challenge event that will run from 12:00pm-6:00pm.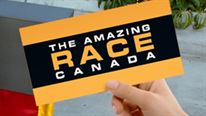 Photo from the CTV website.
The Amazing Race Canada Interac Flash Challenge is a series of timed on site challenges that will give teams of fans the opportunity to experience what it's like to be on the show.
If you think you're fast enough you can register here to reserve your spot, or come down and register on site. Participants have the chance to win the grand prize of $5,000.  Spots are limited though, so get there early!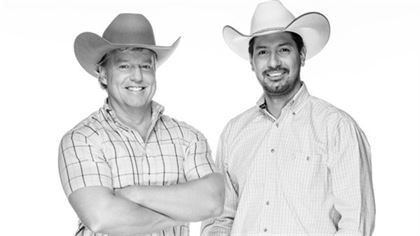 Photo from the CTV website.
Fan favourite, Pierre Cadieux - an Alberta boy, and one of the two cowboys recently eliminated from the show, along with Cory Mitic - of Edmonton, one of the brothers still on the show, will be on hand  between 3:00-4:00pm to race a challenge meet fans, sign autographs and take photos.
If you're unable to participate in the challenges, it's still worth coming down to watch the fun. There will be lots going on this weekend, including the CJSW Summer Street Series, which will start at noon on the Stephen Avenue Walk Stage near The Bay, featuring The Jon McCaslin Trio (Jazz/Soul) and Funkensheist (funk).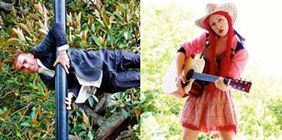 Friday also marks the kick-off of the Calgary International Street Theatre Festival, which runs from August 2-10 and features amazing street performers with acts that are "out of this world!"  Festival events in the downtown core start with performances on Sunday, August 4th from 11:30am-1:30pm at Eau Claire Festival Market. Find the full schedule here.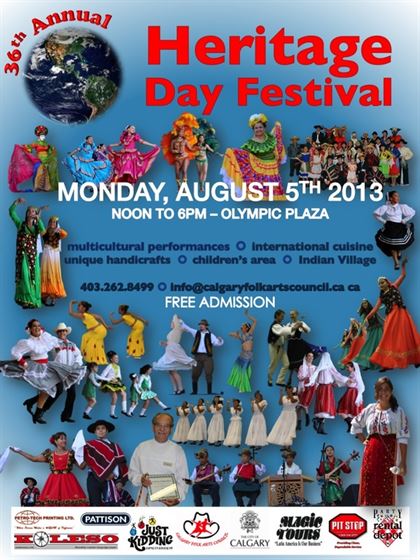 Olympic Plaza will play host to the 36th annual Heritage Day Festival on Monday, August 5th from 12:00-6:00pm.  This free event is a fun day of multicultural performances, ethnic foods, and unique handicrafts, including an Indian Village.  More details here.
Have a safe and happy August long weekend!
---