It may fall on a Monday this year, but that won't stop the diehards from celebrating good ol' St. Paddy. Here are a few places that are paying homage to Ireland's patron saint.
St. Patrick's Day Irish Dancers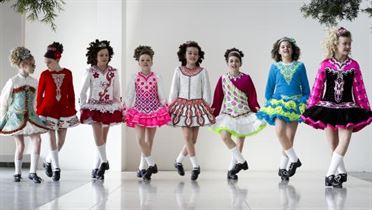 If you'd like to celebrate your love of Ireland without having to pop into your local pub, stop by the winter garden at Eighth Avenue Place at 11:30AM on March 17th for a performance by the Irwin School of Irish Dance. Details here.
St. Paddy's Day Warm-Up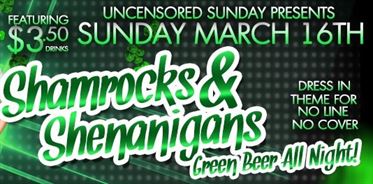 The Roadhouse will host Shamrocks & Shenanigans on Sunday, March 16th. Green beer all night long, and perks for those who dress in theme. More info here.
The Traditional
Fionn MacCool's

Fionn MacCool's at the Sheraton Eau Claire will celebrate with live music, shenanigans, and Irish-inspired foods from their special Irish menu — available now until March 23rd. The full festivities run March 10-17th.
James Joyce Irish Pub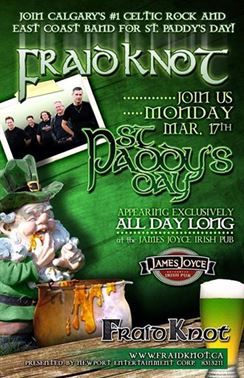 The James Joyce will be serving up pints and live music featuring Calgary's #1 Celtic Rock Band, Fraid Knot, on March 17th. Doors open at 10AM. VIP tickets are available for $25.
Ceili's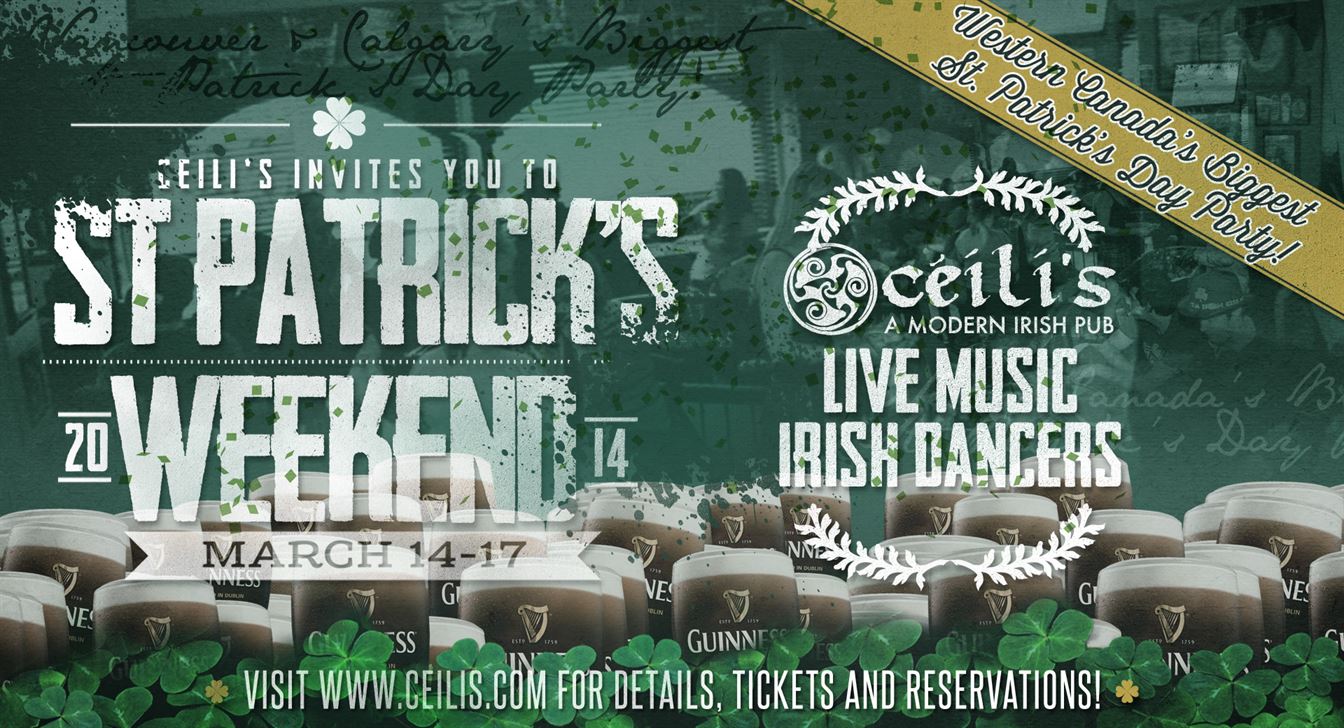 We're lucky enough to have two Ceili's in the downtown core, one on 8th Ave and one on 4th Ave.
St. Paddy's Pubcrawl
When one pub is just not enough, perhaps a pubcrawl is the answer.  There are several taking place on March 15 and 17th with stops at The Roadhouse, Ceili's on 4th, and more.
Live Music
The Palomino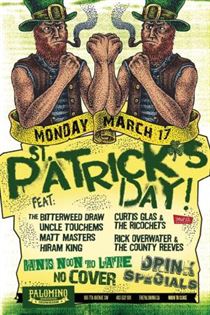 The Palomino is offering up live music featuring The Bitterweed Draw, Matt Masters, Uncle Touchems, Curtis Glas & the Ricochets, Rick Overwater & the County Reeves, Hiram King. No Cover, bands from from noon 'til close. More details
here
.
Sláinte!  Please enjoy responsibly and plan a safe ride home.
---