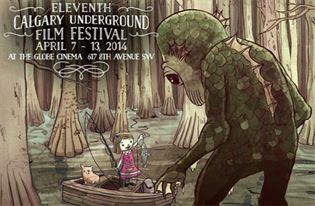 Today kicks of the Calgary Underground Film Festival! Tonight starts off with the Opening Gala of the film 'Frank' which cannot be missed. A hilarious film starring Michael Fassbender among other notable stars, you'll be in for some serious laughs all night. Stick around for the Gala party at Sole Korea Restaurant (628 8 Ave SW) for some sweet tunes by Kenna Burima and Chris Neville.
If you have never been to CUFF before, you are in for a treat! The festival brings out some of Calgary's most interesting people and cinephiles. The people watching is wonderful pre-show and the mingling that happens in between films is always a blast. There are three major parts of the festival that truly make CUFF, CUFF for me. These items set themselves apart from any other event you could be going to this week. Honestly, if the films aren't worth the admission fee for you, these certainly are.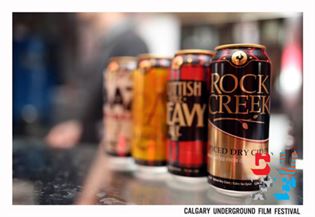 Movie Popcorn + Beer
The Globe Cinema's popcorn is the best in the city. Perhaps there is something different about the way they pop corn at Art House theatres but this stuff is worth waiting all year for - to just gorge yourself on it for the whole week. And of course, you might get a bit thirsty with all of the popcorn chomping - luckily Big Rock Brewery will be on-hand to serve up cold brews for your movie-watching pleasure. Word on the street is, that CUFF has their own branded tall boy cans this year from Big Rock. You won't be tossing empties underneath your seat this year; those babies are collector's items.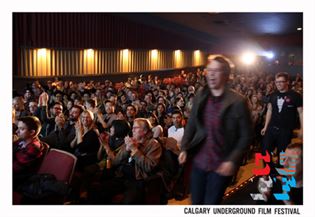 Director's in Attendance
One of the best parts about the festival is the fact that they bring directors and star actors from the incredible films they are showing to Calgary. The Q&As are always amazing and the photo ops are endless. This could be your big chance to ask one of your favourite director's a question. If you look through the CUFF schedule they will note whether the director will be in attendance.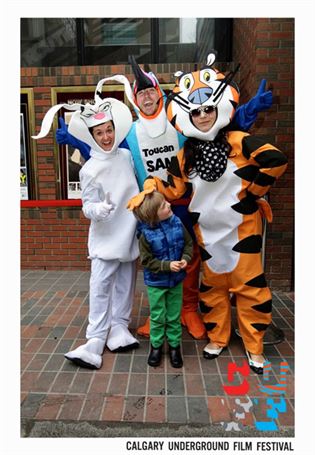 All You Can Eat Cereal + Cartoons
Lastly, this is something that the whole family can get on board with and have a lot of fun! The Saturday Morning Cartoon party with All You Can Eat Cereal is one of the most unique, crazy and awesome parts of CUFF. You heard it right, all you can eat cereal. Feel free to wear your PJs and get ready to chow down on some serious cereal over 180 minutes of uninterrupted cartoon goodness. Cereal mascots have also made an appearance in past years, including Tony the Tiger and Toucan Sam. It is going to be grrrrrreat!
Photos via Calgary Underground Film Festival
---