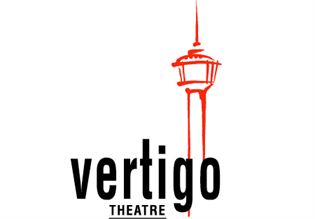 Even though the weather just realized that summer is near, sadly it is going to be over before we know it. But don't despair; Vertigo Theatre has just the "ticket" to get you excited for the fall and promises to relieve those post-summer doldrums. 
Vertigo Theatre is located in the base of the Calgary Tower, at 115-9 Ave S.E., conveniently close to numerous restaurants and easily accessible by public transportation. Subscriptions to their BD&P Mystery Theatre Series for the 2014/2015 season are now on sale and include tickets to five fabulous mysteries:
Farewell my Lovely – September 20th to October 19th
The Game's Afoot – November 8th to December 7th
Bloodshot – January 17th to February 15th
The Haunting – March 14th to April 12th
Dial M for Murder – May 2nd to May 31st
The plays run Tuesdays through Saturdays at 7:30 p.m., as well as matinees Saturdays and Sundays at 2 p.m. So, there are plenty of performances to choose from to suit your schedule.
As a subscription-holder, you get several benefits:
20% discount off single ticket pricing – equivalent to one free show and who doesn't like free stuff
Reduced parking rates in the Palliser Parkade
Free ticket exchanges – because life doesn't always work out the way you want it to
Seat selection for the entire season – choose your favourite seats and secure them for every performance
Complimentary coat check – which will come in handy during the winter months
The option to purchase tickets to Shear Madness (not part of the subscription) at a discount, if bought prior to October
The theatre opens one hour prior to each performance, allowing you to arrive early on those fall and winter performances and warm up with a beverage pre-show. Then, you can find refuge in the warm cozy theatre while you try to figure out "whodunit". During the warmer months, you can sip on a cool drink before mystery solving.
Subscribing will also give you an excuse to go shopping for marvelous new theatre-going outfits at downtown Calgary's many shops.
So, even if you don't want to think about the end of summer quite yet, you will be glad you did.
Visit their website at www.vertigotheatre.com for pricing and additional performance information.
---