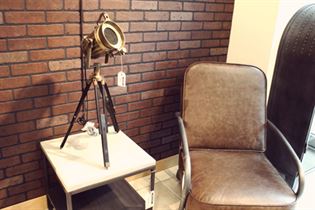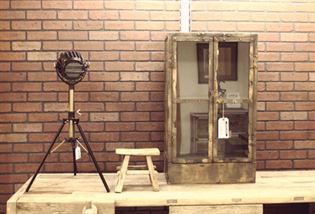 Looking to pull together a few decor details in your downtown condo? Lucky for you, you don't need to load yourself into a Car2Go to go off in search of unique items to add to your abode. Industrial Elements just opened its doors at the CORE Shopping Centre on the third floor. Not only is their shop filled with all sorts of great furniture, they also have gorgeous home accessories like lamps and artwork.
Walking into Industrial Elements feels like stepping out of the mall directly into the backroom of an industrial designer's warehouse studio. Filled with unique and rustic pieces like long wooden harvest tables and up-cycled metal sculptures, the inspiration for decor is endless. Each piece you will find in Industrial Elements is completely one of a kind, meaning you won't expect to have the exact same loft-inspired furniture as your neighbour.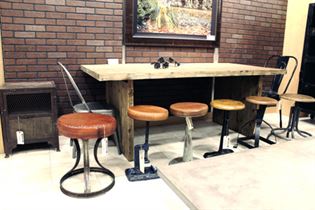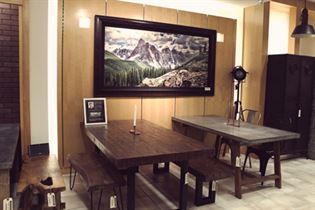 My favourite finds from exploring their shop are definitely the antique-style photography studio lights. Available in table top or floor lamps in difference patinas and finishes, these lamps will instantly add a bit of glamour to your space. Industrial Elements has also introduced several different furniture pieces created out of reclaimed shipping containers to give an amazing spin on industrial style furniture. Everything from desks to liquor cabinets have been created out of these now-iconic vessels for transporting cargo.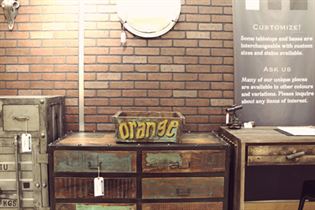 The presence of rustic wood pieces is also a welcome decor element at the shop. Like I mentioned above, long wooden harvest tables that are perfect for large foodie gatherings are paired with chipped paint sideboards and liquor cabinets. The perfect combination of modern industrial with salvaged hardwoods certainly plays tribute to the direction urban design is changing to.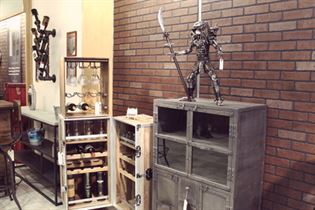 The great thing about Industrial Elements is that even if you don't have deep pockets to dig into for these statement furniture pieces, there are plenty of affordable decor elements you can add to your home without spending your budget (or digging through flea markets). Some of the coolest finds I spotted were rustic wooden fruit crates and table top cupboards for you prized collections - all affordable options for the budding interior designer.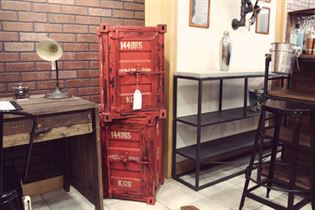 Visit them:
Industrial Elements
The Core Shopping Centre
3rd Floor
---