If you find yourself with the winter blues, still recovering from the "holidays" and counting down the days until spring like me, it might be time to treat yourself to a quick little pick me up.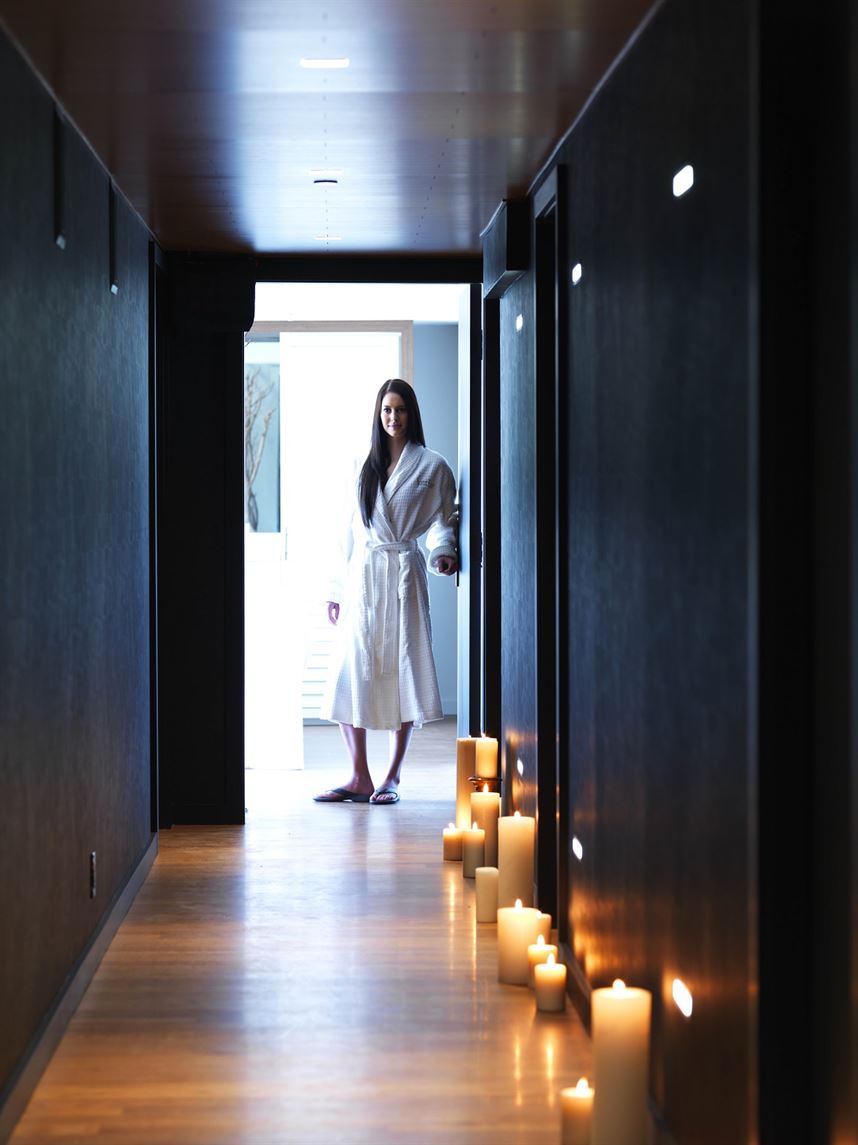 After a crazy Christmas of traveling and overindulging, followed by a terrible flu, and a desk that I've recently dubbed Paper Mountain, a relaxing spa treatment at Santé Spa was a welcome escape from a stressful January day.  Cheaper than a tropical vacation, but with similar perks.
It's easy to forget how close Santé Spa is to my office due to its clandestine location on the top floor (level SPA2) of the luxury boutique Hôtel Le Germain, but it's worth remembering this urban sanctuary.
If you work in the downtown core and need to fit some relaxation or "essential" services into your busy work week it's the perfect place. They offer express treatments between 11:00AM- 2:00PM, clocking in at 45 minutes or less, with a variety of services, including manis, pedis, massages, facials, waxing, and tinting. They also offer complimentary valet parking to all spa guests.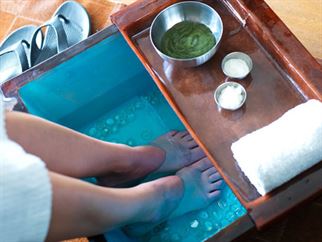 Having been there once before, I knew I was in for total pampering.  A coworker recommended their Grounding Foot Massage when I was stressed to the max before my wedding (What do you mean I can't sit with my husband-to-be on the flight, but my divorced parents are seated next to each other?!). It was a huge de-stresser….the closest I've come to my dream of having a cot under my desk for lunch-time naps.
This time around I opted for the Skin Fit Facial on my lunch hour, and added on a gel eye treatment to perk up my tired eyes. The lovely Susie had me lay on a cozy heated bed in a dimly lit room with soft music playing, then she proceeded to cleanse, tone and exfoliate my skin with some luxurious Darphin Paris products.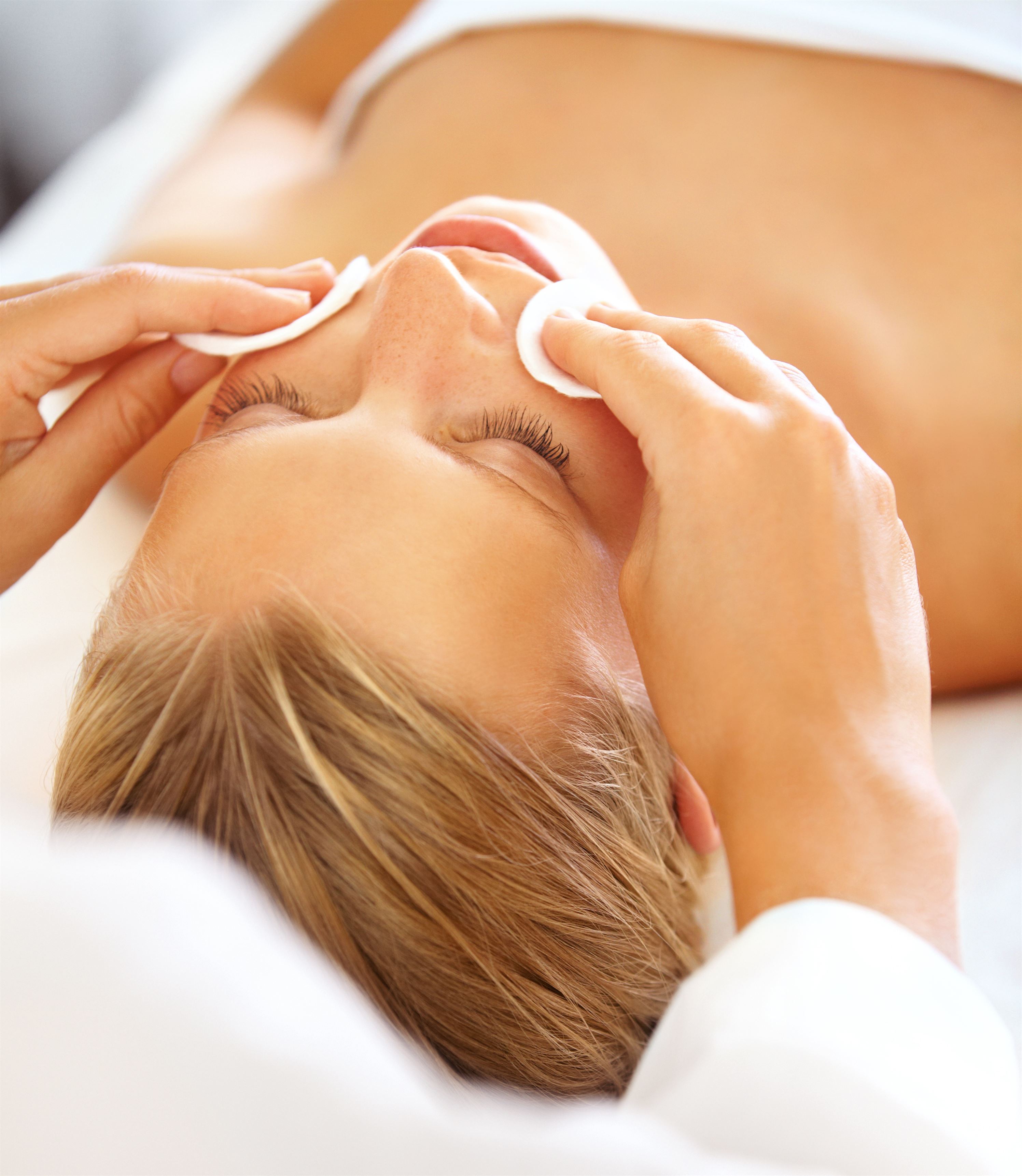 Next she applied a primer gel and used a NuFace micro-current wave therapy in upward strokes to stimulate collagen production.  She did half of my face first and gave me a mirror, and I was actually quite surprised at the difference I noticed. The skin tone was more even and my skin seemed plumper and lifted, like a mini facelift.  After she did the second half of my face, I was treated to a lovely moisturizing mask and then finished up with a soothing facial serum and moisturizer, as well as anti aging eye cream.  They sell the device used in this treatment in their retail section along with a number of other wonderful products for at home use.
Since I deal directly with customers in our office, I brought makeup to touch up afterward so that I didn't frighten anyone upon my return. The facial was not invasive, and did not create any redness for me - I just look like death warmed over without makeup.  When it was over I headed back to the office glowing and feeling refreshed.
Whether you're looking for something relaxing, invigorating, or just downright decadent, their spa menu has it all, and you'll leave with a renewed energy to endure the rest of this dreary winter.
If your pocket book allows it, top it off with a meal at Charcut, and a stay at the Germain.  With Valentine's Day just around the corner, a spa treatment would be a fantastic gift for the one you love and you'll score some massive points (Hint, hint, honey!).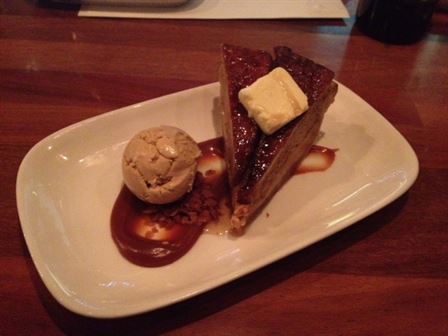 PS - If you go to Charcut make sure you order the French Toast Pie. You're welcome!
---