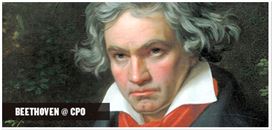 January 23rd & 24th - Beethoven's effervescent piano concerto no. 1 is performed by one of the world's leading pianists Stephen Hough. Mahler's tragic Sixth Symphony contrasts the buoyant mood with its ominous themes and novel array of percussion instruments, culminating with an explosive finale: the terrifying, not-to-be missed, "Hammer-blow of death".

Mump & Smoot @ High Performance Rodeo
January 20th to February 1st - Canada's hilarious - and notorious - Clowns of Horror are back with their first new show in four years. Returning to their roots, this devilish duo tries to survive in the chaos of a nightmarish world. They topple every taboo, mock every sacred cow and leave you wanting more. You've never seen anything like them. Not to be missed.

January 20th - Behind every breakthrough business you'll find motivating stories of individuals who made it happen. They had a vision, took a path and persevered against all odds. The visionaries behind three of Calgary's most beloved brands; Crave Cupcakes, Espy experience and Cococo Chocolatiers (owners of Chocolaterie Bernard Callebaut) share the ups and downs of running a hyper-growth business. Join us for a free drink and some heartfelt stories from three successful local business owners.
More

January 21st - Social Impact YYC is a Meetup for Calgarians interested in non-profits, social enterprises, social innovation, sustainability, impact investing and social finance. The hope is for this Meetup to be an opportunity for discussions and new relationships that help build the social impact community in Calgary. Members include professionals from areas such as: business, non-profits, community investment, corporate social responsibility, impact investment, and more.
---